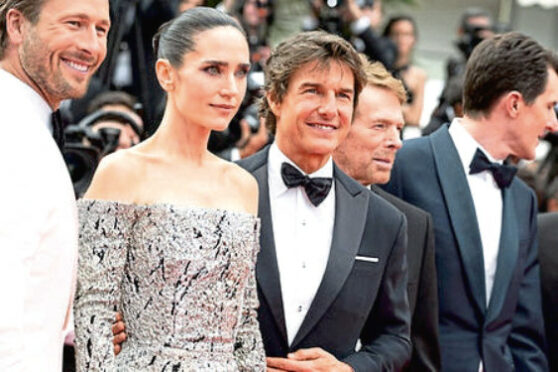 There's no one more dedicated to stardom than Tom Cruise.
He doesn't just go the extra mile; he goes several hundred miles beyond that – and then tells you to keep up.
It's why he's a true A-lister.
I always love having a chat with Cruise and, although he's pretty intense, he really does go out of his way to make everyone feel comfortable.
In fact the last time I went to a showing at Universal Studios for one of his movies there were only about 10 or so journalists in the screening room.
The publicist popped in to say they were holding back on showing the movie as they were waiting on another journo to join. I whispered to my date by my side as a joke: "I bet it's Tom himself…"
"No chance!" was her reply. Next minute, a beaming Cruise popped in, flashing his million-dollar grin and he high-fived me! That made dinner with my date all the better. Sure, happens to me all the time!
Of course, Cruise is flying high in cinemas with the long-awaited sequel to Top Gun.
I'm not going to spoil it for you… except to say it certainly does not disappoint. The movie does everything it sets out to do and much, much more.
He co-stars in Top Gun: Maverick with the stunning Jennifer Connelly, and the 51-year-old talked about her steamy clinch with Cruise last week, which generated stories around the world.
"I haven't read the headlines so I cannot comment on them, but I think with everything in the movie it was sort of like there is so much story to tell," she said. "How do we get these characters together, the history of their relationship and why they keep coming back to one another? And what is that intimacy that they have with each other?"
She also praised Cruise for his commitment to making every single scene better.
"I've never come across anyone with that degree of enthusiasm for every single shot," she added. "For instance, we have a sequence on a boat. Tom looked at it and said, 'This just isn't cool enough. How can we make it more exciting for audiences?'
"We did the shot again with a faster boat in a stronger wind. Now you see it and it's intense. We're soaring across the sea."
My old pal James Corden caught up with Wee Tam on his Late Late Show and Cruise took him up in a jet plane for a mock dogfight in a hilarious segment.
"I'm very excited that James is doing this," he says. "Was he the first late-night show host I asked? Hell, no. He was just the first one who said yes."
Cruise seems to be the man of the moment and the new trailer dropped this week for Mission: Impossible – Dead Reckoning Part One. Of course, there's lots of running in it.
It's almost his trademark, now. In fact, his Twitter bio is "Actor. Producer. Running in movies since 1981". I might change mine to "Blethering on the telly since 19-umpteen…"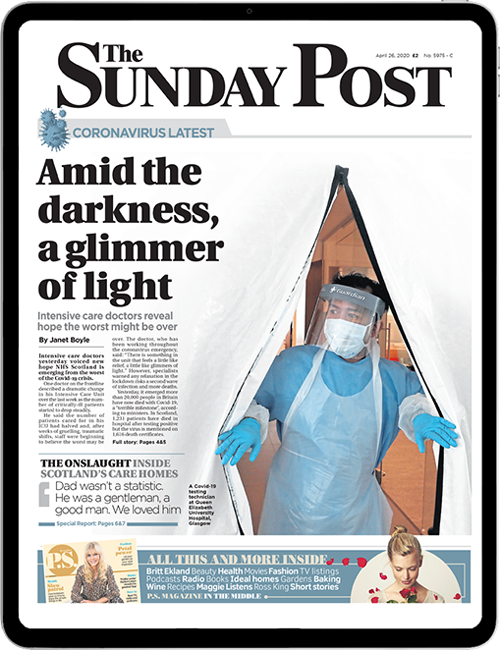 Enjoy the convenience of having The Sunday Post delivered as a digital ePaper straight to your smartphone, tablet or computer.
Subscribe for only £5.49 a month and enjoy all the benefits of the printed paper as a digital replica.
Subscribe