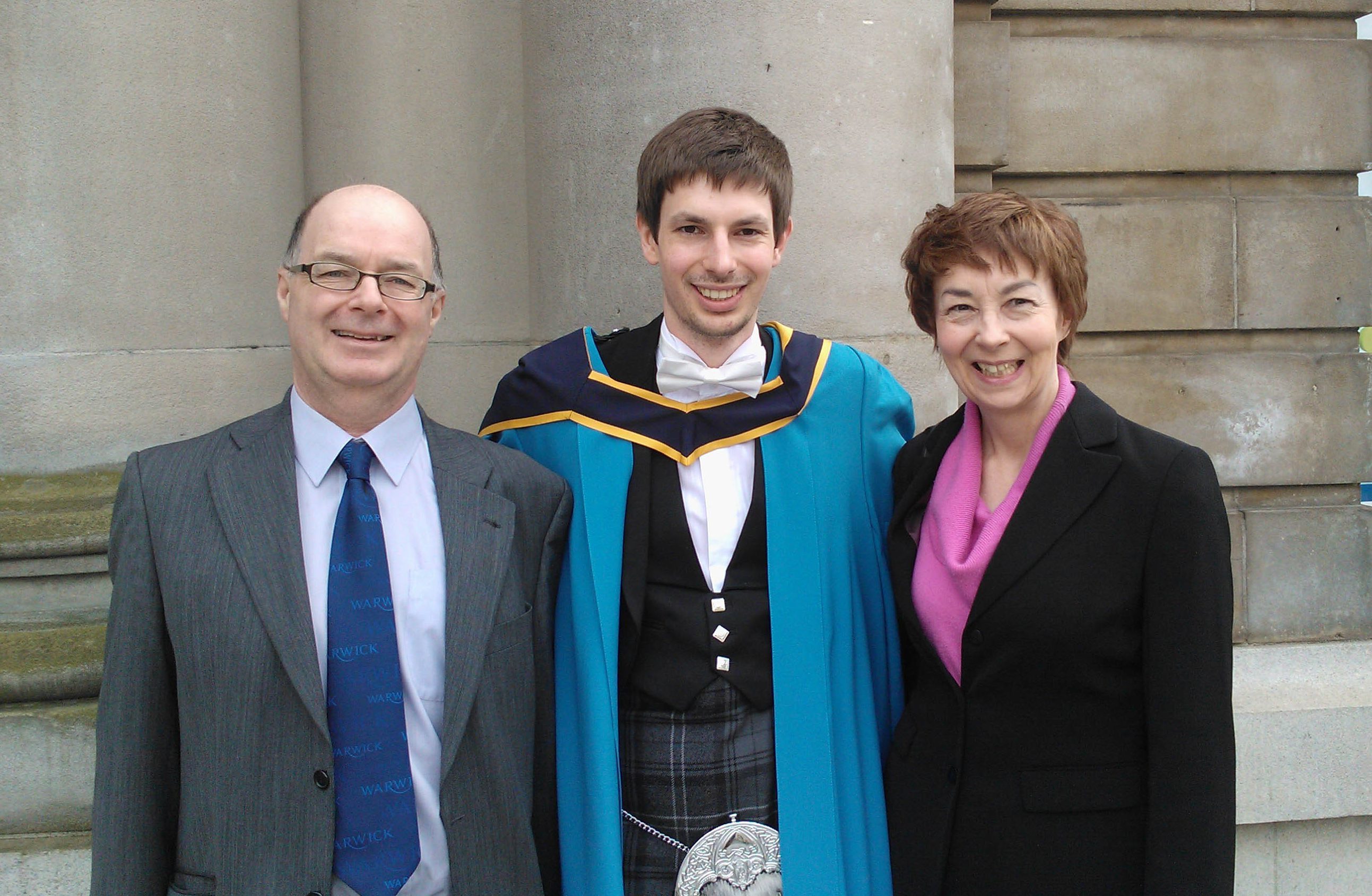 A TEACHER from Edinburgh has revealed that a rare hereditary form of dementia is casting a shadow over his family.
John Jennings' grandfather was one of five siblings to develop early-onset dementia and now John's mum, Carol, has been struck down with it.
A test can reveal whether 31-year-old John and his older sister, Emily, also have Familial Alzheimer's Disease.
The odds are 50-50.
"I've talked myself into wanting to know," said John, a psychology, philosophy and RE teacher at James Gillespie's High School in the capital.
"It takes over your life. I've convinced myself I have it, so if it turns out I don't, it's a bonus.
"The 50-50 odds are for both of us, so it's not a case of if one of us has it, the other doesn't.
"Emily has decided she doesn't want to know. She has a daughter who is a year old, so she's taken a bit of a gamble.
"I might just have 20 good years left, which is a long time but not long at all.
"I went along for my first genetic counselling session at the Western to prepare for getting the test, but didn't go to the follow-up appointment."
The illness hangs heavy on John's mind. Not only is he worried about his future, but he is also watching his mum – the one who discovered her family had the genetic condition – deteriorate.
"The gene was found in our family in the 1980s," John continued.
"My grandfather had seven siblings and five – including him – were diagnosed with dementia in their 40s or 50s.
"My mum thought there must be a connection and wrote letters to people and institutes. Everyone said there was no genetic link but Mum wouldn't take no for an answer.
"Finally a university in London investigated and Mum had all the family take blood tests. It was discovered there are three genes which cause the problem."
After working so diligently to discover the family illness, it seemed cruelly inevitable that former teacher and councillor Carol, an only child, would eventually be diagnosed too.
John continued: "It's been seven or eight years since Mum's diagnosis, which was at first termed Mild Cognitive Impairment meaning it didn't affect her day-to-day life.
"She's 61, so I suppose she's done pretty well when you consider one of her aunties was diagnosed at 48 and died at 55.
"Her language is more or less gone, though she occasionally surprises us by saying something meaningful. She seems happy enough, but I don't think she knows what's going on."
John would like his parents to move to Scotland.
"My dad, Stuart, is a Methodist minister, so we moved around a lot, but I've stayed in Edinburgh for 10 years, longer than anywhere else, and this feels like home.
"Dad is a university chaplain in Warwickshire but I think they'd be better up here. People with dementia seem to receive better care and support in Scotland.
"I go down as often as I can – on school holidays and whenever there is a drama. My work is very good about it."
John wasn't always so pro-active towards the family illness, but a call to Alzheimer Scotland's 24-hour dementia helpline changed all of that.
"It's great the helpline is open all the time, including Christmas," he said.
"I didn't want to talk to friends because it's a big deal and a burden, so having someone removed from it is a godsend. It's better to speak about it and I feel more positive about the situation now."
When the illness was diagnosed the family went their separate ways, so John doesn't know how other relatives are doing.
But he's determined to play his part in helping the research.
"The testing and drug trials are conducted on families like ours. I've signed up to testing every two years,"he explained.
"Someone somewhere knows from my results whether I have dementia.
"A psychologist sits in the room during the cognitive tests and you wonder if he's sitting there thinking: 'you poor guy'.
"I spoke at the international conference in Toronto in July. It's good to meet people and chat with families who have this form of dementia.
"Alzheimer Scotland has helped change my view of the condition."
---
READ MORE
Lorraine Kelly: It's time to start caring properly for old folk and those with dementia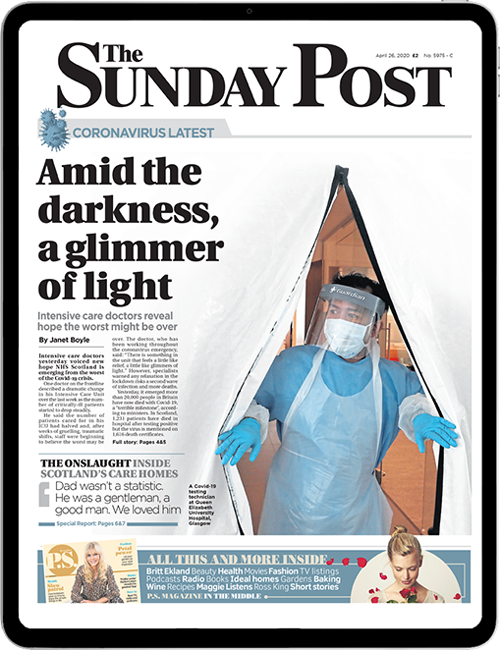 Enjoy the convenience of having The Sunday Post delivered as a digital ePaper straight to your smartphone, tablet or computer.
Subscribe for only £5.49 a month and enjoy all the benefits of the printed paper as a digital replica.
Subscribe