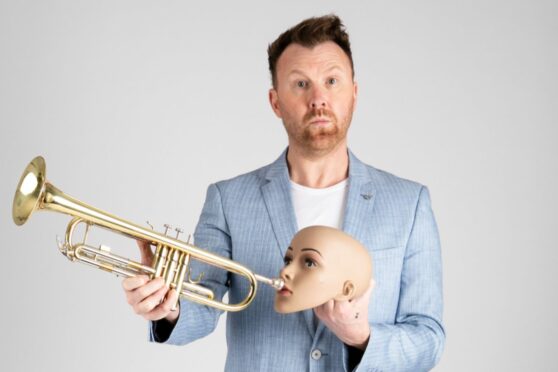 Having performed his solo show 25 consecutive times at the Fringe, Jason Byrne has been a fixture at the festival for, incredibly, a third of its 75 years.
The Irish comedian's first appearance in Edinburgh came even earlier, in 1996, when he took part in the So You Think You're Funny? stand-up comedy competition.
His stay characterised what he would come to love about the world's biggest arts festival – namely its camaraderie and unpredictability.
"I arrived in Edinburgh and had no idea what to expect, and I was greeted by thousands of people everywhere," he recalled.
"I got through my heat – comedian Dominic Holland, Spider-Man actor Tom Holland's dad, put me through – and I had nowhere to stay while I waited for the final.
"I met some Irish nurses in the street and they let me sleep on their floor. I spent the week living on about a tenner a day, drinking, going to shows and having a laugh. I came second to Tommy Tiernan in the final – four of the seven finalists were Irishmen – and we all got agents afterwards.
"We had so much fun in the '90s, hanging out with all sorts of people – Johnny Vegas, Jimmy Carr, Tim Minchin – and there was no pressure.
"It still is great fun, even though I'm older now. I love going to see different shows and people. Edinburgh is the only festival you don't need to be invited to, you can just turn up and start gigging, and it's brought out some amazing talents. Long may it continue."
Byrne did a run of 12 nights at last year's miniature Fringe as the country continued to grapple with the pandemic. With the festival cancelled in 2020 for the first time in its history, Byrne is keen to make up for lost time by staging two new shows.
His stand-up hour is called Unblocked, a reference to a number of things.
"For one, all the restrictions are gone – people won't be getting checked as they come in to the venue like last year. I also had a health situation with my arteries where I had to have stents put in, and I turned 50 so it's a reference to that, too.
"I felt pain in my heart when I was running, so I got the usual tests and ended up with stents. I had to take it easy, getting back on my feet. Everything feels like it's flowing in all regards again, so that's why it's called Unblocked."
His other show is a change of pace for Byrne, a one-man play he wrote about his father, Paddy, who passed away in February 2020.
"My dad used to say, 'If you don't speak about someone when they die, they die twice', so I thought I would write a play about him but it's not a sad thing, it's a celebration. I hope it encourages people who come to see it to talk about their own loved ones who have passed.
"Dad spent most of his time out the back in his shed – not building stuff, just smoking, drinking and listening to music.
"He'd be full of useless information that sometimes was good. That kind of fella, you know? Some of the stuff he said, people won't believe.
"My director asked me why I wanted to do a show about my dad and I told him I just want people to know who he was and the way he was. It's a celebration of his life.
"He always said when someone is dying in hospital, you should be sitting around them with a whisky and party blowers, celebrating their life rather than being miserable.
"He was very laid-back and deadpan. There was no jumping around with him like I do, and he never understood why I did that.
"He told me we only get a certain number of heartbeats in life, so I had better slow down."
---
Jason Byrne: Unblocked & The Paddy Lama – Shed Talks, Underbelly Bristo Square, until Aug 28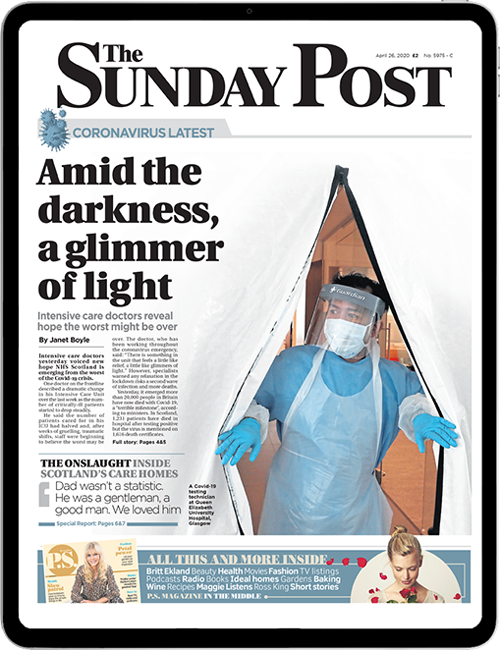 Enjoy the convenience of having The Sunday Post delivered as a digital ePaper straight to your smartphone, tablet or computer.
Subscribe for only £5.49 a month and enjoy all the benefits of the printed paper as a digital replica.
Subscribe