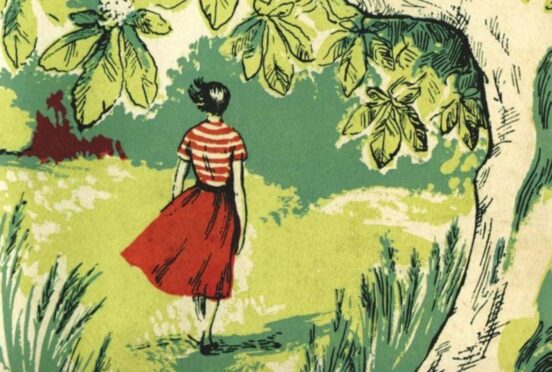 She was a bestselling author who wrote more than 40 books that sold in their millions but, like many hugely popular female writers, she has been quietly forgotten as the years passed and her novels fell out of print.
Now the childhood home of Dorothy Emily Stevenson – known as DE Stevenson – is for sale just as her star is once more on the rise.
The property at 14 Eglinton Crescent in Edinburgh's West End is part of the original town house where she lived at the turn of the 20th Century. It was in a box room of this house, now being sold by Savills for offers over £1.1 million, where the eight-year-old Dorothy, born in 1892 and educated at home, made a nest to write secretly, as her parents and governess disapproved of this unfeminine activity.
Her engineer father, David Stevenson, one of the lighthouse Stevensons and first cousin to Robert Louis Stevenson, refused to send his clever daughter to university because he feared she would become "a bluestocking" and not be able to find a husband. In 1916 she married James Peploe, a captain in the Gurkhas and the nephew of the artist Samuel Peploe. Despite her family's disapproval, Dorothy wrote her first book in 1923, which was serialised in the Chambers Journal, but didn't garner success until her second novel came out in 1932 to great acclaim. Mrs Tim Of The Regiment describes her life as an Army wife and was based on her personal diaries.
Dorothy, who had four children, one of whom died of measles, went on to write more than 40 books – around one a year – that sold more than seven million copies during her lifetime, four million in Britain and three million in the US.
She wrote most of her novels in Moffat in Dumfries & Galloway where she stayed during the Second World War. Her last book was published in 1969, four years before her death at the age of 81.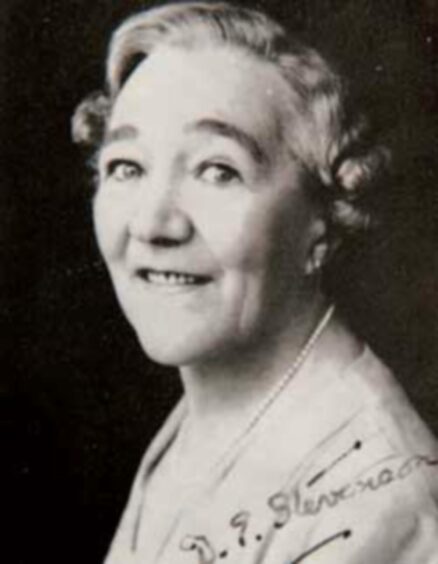 DE Stevenson's writing is described as "light romantic fiction" but Mrs Tim is now deemed a classic comic novel after being reprinted by Bloomsbury in 2009, with the Times Literary Supplement calling it "delightful" and the New York Times praising the author's "unobtrusive, effortless wit which often proves deceptively sharp".
In 2016, a blue plaque was mounted outside her former home in Eglinton Crescent to commemorate her achievements. DE Stevenson's novels are now gaining a large fanbase, who call themselves "DESies", thanks to publishers such as Persephone, and Furrowed Middlebrow partnered with Dean Street Press, who specialise in reviving the careers of neglected mid-century women novelists.
Dean Street Press, who in collaboration with Furrowed Middlebrow, have published almost 20 of Stevenson's novels with their original vintage covers, including 11 this year alone due to rising demand.
Publisher Rupert Heath said: "DE Stevenson's popularity during her time was absolutely huge. She had the popular writer's genius for speaking to all her readers about the concerns of their daily lives in a way that was warm, intelligent and funny."
But if she was so popular, why was she forgotten for so long?
"The sixties happened to DE Stevenson, just as they did to many other 'middlebrow' authors, including a number we now publish," added Heath. "The gentle, observational kind of fiction which had been popular in the prior decades was gradually supplanted by more 'progressive' voices in literature."
Her vividly drawn characters lived through troubled times, just as we are now, which explains the appeal for modern readers, according to Heath.
"In the 21st Century there has been a movement of rediscovery in literature, especially of women writers of the mid-20th Century. It isn't just nostalgia – readers are genuinely interested in how women were living and feeling in an era which is now regarded as pre-feminism, but which involved tumultuous and difficult times, involving two world wars, rationing, and seismic shifts in fashion and social attitudes."
He believes DE Stevenson is due a revival. "I think the time is now. We have republished nearly 20 of DE Stevenson's novels, which have happily been a great success, thanks to all the enthusiasm among readers of today."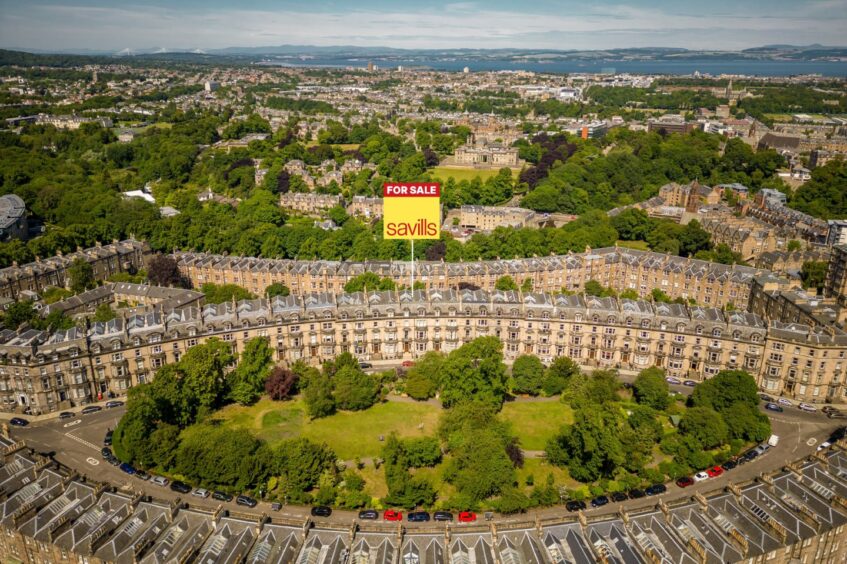 Asked if her books would translate well to film and television, much like the 2008 film of Miss Pettigrew Lives For A Day based on the 1983 novel by another forgotten female writer, Winifred Watson and starring Frances McDormand and Amy Adams, he is certain they would.
"Unquestionably! Virtually all her novels would be wonderfully adaptable, given the strong plots and characters, and the rich period flavour – we are, after all, living in a golden age of period drama.
"In particular, I might nominate her Mrs Tim novel series, about the vivid and often hilarious experiences of an officer's wife."
Sara Sheridan, author of Where Are The Women? which explores successful Scottish women who have been side-lined throughout history, said: "So many women writers have been forgotten. One of the reasons is that in the era when Dorothy lived, it was not polite for women to bang their own drum or be proud to succeed.
"And 'romantic' fiction is not deemed worthy if it's written by a woman – only if it's been written by Ian McEwan. There's no romantic fiction book festival, even though most people make their major life decisions around love, and there are many brilliant but underrated women authors who write about relationships, such as Elizabeth Howard and Elizabeth Taylor."
Novelist Aline Templeton is a huge Stevenson fan and wrote the preface to the 2008 Persephone version of her fourth novel, Miss Buncle's Book, which was an immediate success when it was published in 1934 and so popular it was reprinted 15 times.
"I first made my acquaintance with Miss Buncle's Book when I was around 14 when I found it in my parent's bookcase. It had a shabby, faded orange cover and poor-quality paper as it had been produced to 'war economy standard'. It was, to my surprise, extremely funny in a gently satirical, wholly engaging way. I devoured it and went back later and read it again. Her books are a soothing balm at times of stress and exhaustion and are wonderful to read in today's troubled times."
While DE Stevenson's books are meant to be light and entertaining, they don't shy away from the difficulties women faced in the 1930s.
"Between the wars the life of the provincial middle-class remained much as before," added Aline Templeton. "Yet in this novel Stevenson shows the cracks beginning to appear. The Depression is never mentioned explicitly but lack of money, and fear for the future, is a repeated theme. A lady taking paid employment would be a shameful admission of poverty, which is why Miss Buncle, whose dividends from her inheritance have dwindled to nothing because of the stock market crash, secretly writes a novel."
Stevenson, who lived quietly and eschewed the trappings of fame, would have no doubt been amazed at the enthusiasm of her fans 100 years after her first book was published. Described by novelist Molly Clavering as "a quiet woman with curls of silvery hair, blue eyes and a low-pitched forgettable voice, wearing for choice good tweeds and well-cut plain shoes who frequently astonishes people to whom she is pointed out as a famous author."
Aline Templeton said: "She took a delight in writing, as she said, 'simply to please myself and amuse others,' and today she is still amusing and her delight is contagious."
'Only donkeys would write for anything but money'
Miss Buncle's Book by DE Stevenson tells the story of Barbara Buncle. Times are harsh, and Barbara's bank account has seen better days. Maybe she could sell a novel… if she knew any stories.
Stumped for ideas, Barbara draws inspiration from her fellow residents of Silverstream, the little village she knows inside and out. To her surprise, the novel is a smash. It is a good thing she wrote under a pseudonym, because the good folks of Silverstream are in uproar.
Meeting Miss Buncle in the street, Mr Abbott (who was rather a connoisseur of feminine charms) would not have looked twice at her: a thin, dowdy woman of 40 – he would have said (erring on the unkind side in the matter of her age) and passed on to pastures new. But here, in his sanctum, with the knowledge that she had written an amusing novel, he looked at her with different eyes.

"Well," he said, smiling at her in a friendly manner, "I"ve read your novel and I like it."

She clasped her hands together and her eyes shone.

This made him add – quite against his principles – "I like it very much indeed."

"Oh!" she exclaimed ecstatically. "Oh!"

"Tell me all about it," Mr Abbott said. This interview was proceeding on quite different lines from what he had imagined, arranged, and decided; quite differently, in fact, from any other interview between and author and a publisher in which Mr Abbott had ever participated.

"All about it!" echoed Miss Buncle helplessly.

"Why did you write it? How did you feel when you were writing it? Have you ever written anything before?" he explained.

"I wanted money," said Miss Buncle simply.

Mr Abbott chuckled. This was a new kind of author. Of course they all wanted money, everybody did. Johnson's dictum that nobody but a donkey wrote for anything except money was as true today as it had ever been and always would be, but few authors owned to the fact so simply! They either told you that something stronger than themselves compelled them to write, or else that they felt they had a message to give the world.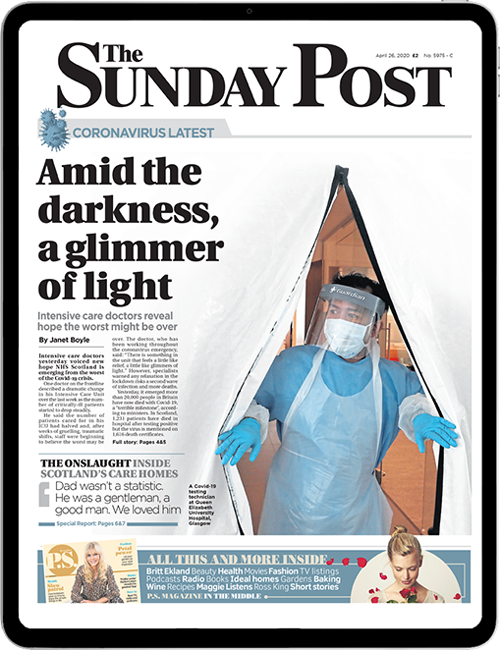 Enjoy the convenience of having The Sunday Post delivered as a digital ePaper straight to your smartphone, tablet or computer.
Subscribe for only £5.49 a month and enjoy all the benefits of the printed paper as a digital replica.
Subscribe