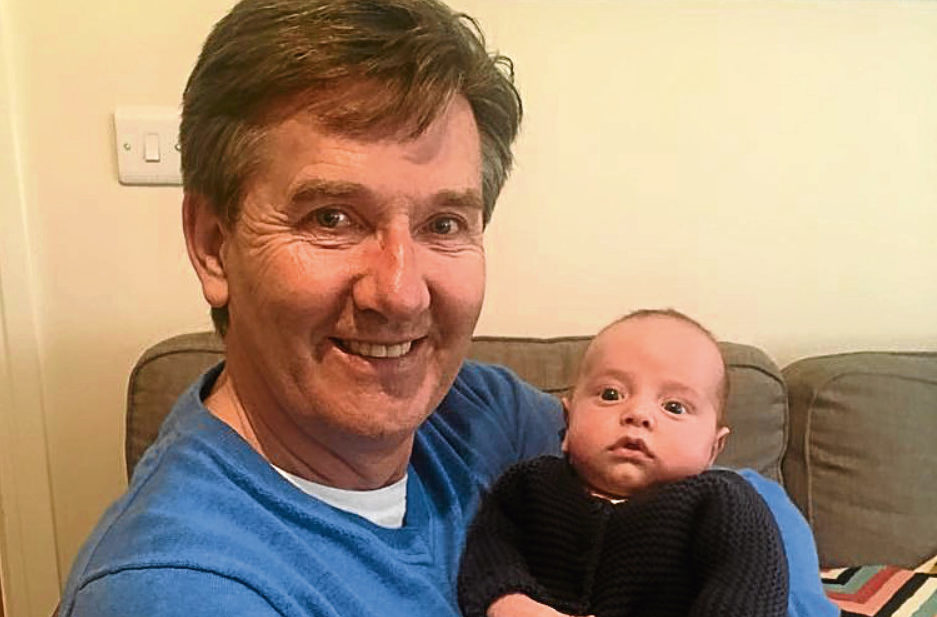 DO you often feel tired? Really tired? Well, take a look at Daniel O'Donnell's diary for the rest of this year and well into the next, and you will feel totally exhausted!
How does he do it? And how does he remain a devoted family man with such a busy tour schedule?
"After all these years, I still love what I do," smiles Daniel, and he clearly means it.
"I'm 56 now, which is the new 40 and when I see people like Tony Bennett still appearing while more than 30 years older than me, I find that inspiring.
"Sir Cliff is celebrating 60 years as a popstar. That's longer than I've been alive so I am just a boy really and certainly a big kid at heart!"
There is no doubt that Daniel is definitely young at heart, but he is also thrilled to be a grandad to Olivia and now Archie as well.
"Grandad Daniel sounds really cool," he grins. "It's brilliant having such a great family. I was brought up in a great family, so I have always liked the whole family spirit thing.
"We were a big family when I was growing up and living in a village was like having an extended family. I remember having a happy and busy childhood, although there were two major blows early on.
"When I was a toddler, my grandfather died and when I was six, my father died.
"The house was still always in a bustle. We lived in a big old house just a stone's throw from where I live now in Kincasslagh, a little Irish fishing village on the coast of Donegal. I slept in a little room just off the kitchen so it was always warm.
"As well as myself, there were my two brothers, John and James, two sisters, Margo and Kathleen, my mother, Julia, and my father, Francie, while he was alive. My mother's mother, Granny McGonagie, came to live with us when my grandad died.
"I was named after my father's father, and he also had 10 brothers and sisters, so I have aunts, uncles and cousins all over the place. I did say that we were part of a big family!
"My father was a hard-working man and spent a lot of time away to provide for his family. He often worked on farms in Scotland and when he came home, it was party time.
"I think that the atmosphere of a close, loving family made its mark on me from an early age and that's why I have always tried to get together with my fans as much as possible. They are just like my family, and to sing, chat and laugh with them is just the perfect way of life.
"When I married Majella, I gained a family because she already had children. I probably didn't realise how wonderful a gift that was. Now I have grandchildren because of our marriage, and I could not be more thrilled or more happy.
"We did try for a baby of our own but it wasn't meant to be.
"But Majella's children have become our children anyway and I am very happy about that. So perhaps it was for the best and now that we have grandchildren, it has all turned out really well.
"They are great to be with and I consider myself to be very lucky to have them. Olivia is nearly two now and Archie is just a lovely little baby.
"In a sense, they are like having our own babies. I know grandparents are supposed to enjoy their grandchildren but then also enjoy giving them back.
"I don't think we actually enjoy giving them back — we always look forward to the next time we see them.
"I grew up in a lovely family and we still get together a lot, but I also now have the bonus of my own family so I am really very happy."
Daniel is not only happy about his family life but he is also thrilled to have a full diary of concerts, recordings and shows.
"Sometimes I wonder if I ought to just retire but really, that's never going to happen," he admits.
"I feel good, pretty fit and I am thrilled to have many live concerts in 2018 and into 2019.
"Life is just great at the moment.
"We have been getting together another B&B road trip for television, too, and that is such fun.
"We meet so many great people and we get up to all kinds of things.
"I think my favourite bit is when we meet local people in a nearby village hall, all arranged by our B&B hosts.
"Sometimes they get us to do something different like water zorbing or something like that! It is all part of the fun.
"We have done several series now, with the possibility of more to come.
"The viewing figures have been fantastic, so thank you to everyone who has watched and I hope that you have had as much fun as Majella and I have had."
No sooner have the TV show commitments been met than it is time to hit the road again and go on tour.
"We are doing concerts initially in places like Armagh, Blackpool, Birmingham, Gateshead, Doncaster, Bristol, Norwich, Bridlington and Tullamore," Daniel explains.
"I am really looking forward to meeting friends old and new in those places.
"That is only the start though, because we go to Canada next, and then back to the States for a few shows.
"We are in Killarney for five dates in August, back to America for a special gig in North Dakota. Then we go into part tour of the British Isles, which includes Liverpool, Hull, Stoke, Leicester, Cambridge, Cardiff, Portsmouth, Wimbledon, Dundee and Glasgow."
Exhausted? It is not over yet!
"We are going to America again for a month at the Welk Theatre in Branson, which is a fantastic resort in Missouri, then we go to Niagara to finish our trip," reveals Daniel with a smile.
"It's exciting, isn't it?
"We are also organising 2019 and I know I am going on a Gertrude Byrne Alaskan Cruise in May next year.
"We have arranged things so that we have some holiday time too, and that will also mean time with the family and especially our lovely grandchildren.
"It has already been a good year, but it looks like it might be a great year. To be honest, I thought 2017 was pretty busy, but I think this year is going to top it!
"There are plans for recordings too so by this time next year, I think we shall be looking forward to more of the same but, hopefully, we'll also be looking back and saying what a great time we've had.
"I like to be busy and there have been a few times when I have not been well and had to cancel things," Daniel admits. "I've hated that.
"I'm not great at just sitting around and I always feel as if I am letting people down. During those times, though, I've had so many letters and cards from fans that really helped me to get back on my feet again.
"Right now I feel great and I am really excited about everything to come. I don't get carried away though — I never forget that family and friends come first. You have to always fit your working life around them.
"The grandchildren are a great example. I hope I can sing them to sleep but I also hope that when I sing on tour, it doesn't send the audiences to sleep!"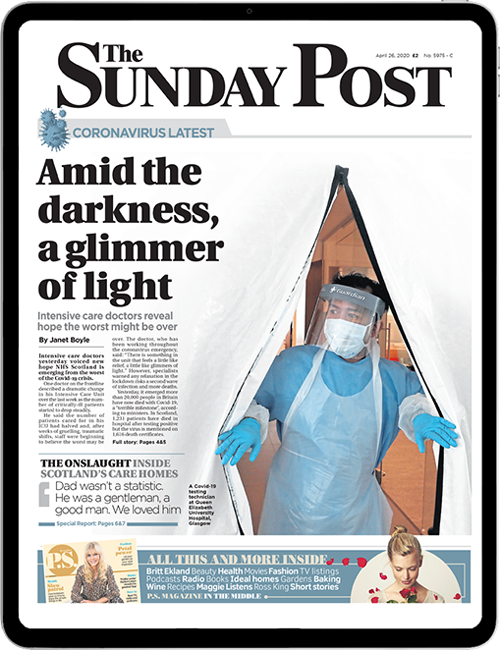 Enjoy the convenience of having The Sunday Post delivered as a digital ePaper straight to your smartphone, tablet or computer.
Subscribe for only £5.49 a month and enjoy all the benefits of the printed paper as a digital replica.
Subscribe