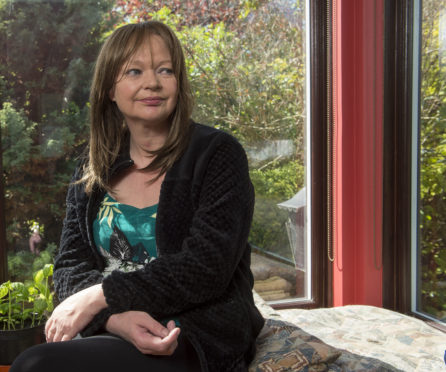 Sunbathing on the roof of her hostel in the then-Soviet city of Minsk, foreign exchange student Catriona Munro had no idea she was being exposed to radiation from the explosion at the Chernobyl nuclear power plant.
It was only when she was diagnosed with terminal stage four breast cancer in 2008 that she began to question whether Chernobyl was the cause.
Soviet leaders kept the meltdown at the nuclear plant in April 1986 a secret, leaving tens of thousands of people like Catriona unaware of the danger they were in.
Those lies and cover-ups are highlighted in the current Sky Atlantic drama, Chernobyl.
Despite being given just months to live, Catriona, now 54, from the Black Isle, is still battling the disease.
"I never expected to ever be caught up in an international incident, but I was," she said.
"Tragically, I was in the wrong place at the wrong time.
"It was only when I went on to develop an aggressive cancer, aged 43, that I questioned whether radiation from Chernobyl was the cause.
"Some of my doctors have said it likely to have been caused by exposure to radiation and others tell me they can't say positively."
An increase in breast cancer in other women in the area around Chernobyl at the same time has been reported in research by Finnish scientists.
It was highest among women, like Catriona, who were younger at the time of exposure.
Catriona's survival is down to a breakthrough drug called Herceptin.
"I was one of the first patients to get it and it has kept me alive," said Catriona.
"Everyone would like to know exactly the truth about the nuclear fallout," she added.
"I had no history of breast cancer in my family and was stunned to be diagnosed, especially in my early 40s."
Catriona says that it is vital for all that the full story of the Chernobyl accident is revealed.
"Everyone would like to know exactly the truth about the nuclear fallout," she added.
Radioactive fallout from the explosion spread across Europe, with Scotland directly in its path 1,300 miles away.
Restrictions were placed on the sale of sheep from 2,900 Scottish farms, with some continuing to be monitored until 2010.
The United Nations upped its initial reports of 54 Chernobyl deaths to 4,000 as figures of longer-term cancer victims exposed to radiation mounted.
But some international health experts believe the real figure is much higher than that.
Professor Kate Brown, head of science, technology and society at the Massachusetts Institute of Technology, says that the numbers of those affected are much greater than the Soviets originally predicted.
She said: "Part of the problem is that the Soviets lied to themselves.
"On the ground, the impact was very clear, but at higher levels, there were ministers whose job was to report good health."
She believes her research has unearthed evidence of Soviet officials massaging the numbers of those affected before the data reached the government figures.
"Everybody was making the record look better by the time it got to Moscow," she added.
"And I can show that."
Francis Tierney, a GP, reported an increase in cancer at his then island practice on Benbecula, 10 years after rain clouds from Chernobyl came over Scotland.
He found 19 new cancers on the island which had a population of 1,800, and was referring one patient a week to Macmillan nurses.
"Normally it would be two or three a year," he said.
"People spoke of a pink dust which covered sheep and washing at the time of Chernobyl.
"It was at a patient's funeral that a nurse leaned forward and said, 'Do you know how many funerals of cancer patients we have attended recently?'
"Home-grown food was suspected but the numbers were deemed too small at the time for any official verdict on whether Chernobyl was the cause.
"It's something I would like answered before I go to my grave."