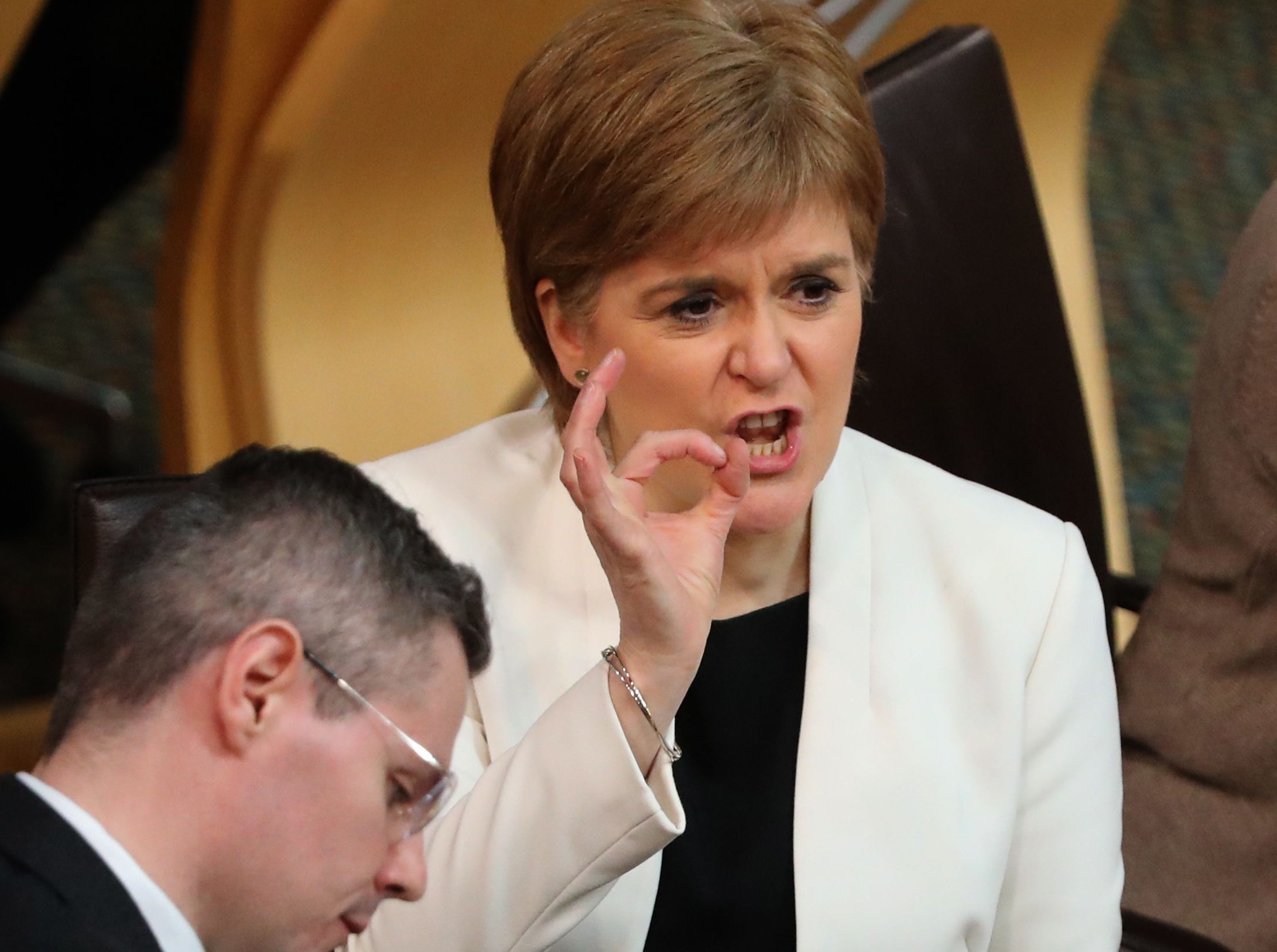 THE Budget for 2017-18 is the first time the Scottish Government has been given the ability to set income tax rates and bands.
Finance Secretary Derek Mackay has stressed the Scottish Government will use its new income tax powers in a "fair and balanced way".
He told MSPs the commitment not to increase the basic 20p rate of the levy would "protect low and middle income taxpayers at a time of rising inflation".
Mr Mackay said: "I've said before that I believe this Budget provides a strong settlement proposal for local government, including the additional funding for educational attainment, increased capital resources and increased revenues for council tax."
He added: "I've been listening very carefully to the other parties in this Parliament across the political spectrum on both tax and spend, and I've entered into negotiations in good faith in order to build the consensus that this country needs.
"And I particularly welcome the constructive approach taken by the Green Party.
"They asked me to consider changes to our proposals on income tax and to provide additional funding for local government."
In addition he announced there will be no increase in the threshold for the 40p higher rate of income tax in Scotland – with this raising £29 million for the Scottish Government.
Mr Mackay said that with the support of the Scottish Green Party, he would "allocate these additional resources of £160 million to local government".
The change means taxpayers in Scotland will pay 40p income tax on earnings over £43,000 after Mr Mackay gave way on plans to raise this threshold in line with inflation to £43,430.
But the UK Govenrment plans to raise the threshold south of the border to £45,000.
The Debate
Labour leader Kezia Dugdale said she "rejected completely" the suggestion that her party had been "playing games" over the Budget process, saying talks with Mr Mackay had been "cordial and constructive".
She said: "We have been very clear from the offset, we said the price of our vote was no cuts to public services, and the more they try to bait me to say that Labour was never serious about engaging in this Budget the more inclined I might be to say exactly what we were talking about in those meetings.
"Because the truth is, in those meetings this Finance Secretary spent the first half of the meeting saying there were no cuts and then the rest of the meeting saying, how much do you need to get rid of those cuts, we won't do it after all. Completely duplicitous."
Mr Mackay also announced a further £25 million for Police Scotland's reform andchange budget, and an extra £35 million of funding for Scottish Enterprise.
He said the all-new announcements took the total additional spending on public services from £700 million to £900 million.
"This Budget is putting the Programme for Government into effect, but I also believe it responds to all sides of this chamber in a reasonable and constructive way," he said.
Ms Dugdale, whose party has lodged an amendment to the Budget, told MSPs:"There's a different path available to us because of the powers this Parliament has.
"This Parliament doesn't have to be a conveyor belt for Tory austerity.
"That's why we have come to this chamber with an alternative to the SNP's millions of pounds of cuts."
She stressed Labour would not back the Budget, saying: "We just won't do it, it would be a betrayal of the voters that sent use her in the first place."
She also hit out at the Greens for being "fig leaves to the nationalists", and to co-convener Patrick Harvie she said: "I ask him to maintain his opposition to the cuts to services, to local schools and care of the elderly."
But Mr Harvie responded: "Kezia Dugdale knows fine will if every party in this Parliament of minorities was just to say 'our manifesto or nothing', we would be failing the people of Scotland."
Ms Dugdale said the tax changes announced amount to £29 million of new money, one tenth of what she said is needed to stop cuts, and one 30th of what the Greens' own manifesto stated is needed.
"To accept anything less than bold use of this Parliament's tax powers is an astonishing and deeply disappointing revelation from the Greens," she said.
"And let's not kid ourselves, this isn't the Greens' responsibility to Parliament shining through, it's the responsibility they have put on themselves to do nothing which might jeopardise the prospect of another divisive independence referendum.
"This is the truth, nationalism first, austerity second, and somewhere down the list of credentials you might just find the environment."
Ms Dugdale said if the Greens vote for the Budget it would be remembered as the day they "abandoned any claim to be a party of the progressive left".
Tory MSP Murdo Fraser apologised for the "gross calumny" of referring to Mr Harvie in an earlier Budget debate as "patsy Harvie".
He said: "We know today it is not the Greens who are the patsies in this chamber, it is the entire SNP front bench, for they have swallowed hook, line and sinker the Green Party's hard-left, high-tax agenda.
"They have let Patrick Harvie pull all the strings and it will be hard working Scottish families that suffer as a consequence.
"The Finance Secretary had a choice going into today's debate. He could have come with us, drop his plans to make Scotland the highest taxed part of the United Kingdom and work together with us to deliver an ambitious Budget focused on growing the economy.
"Or he could turn sharp left and embrace the anti-growth, anti-business agenda of the Green Party. What a pity, what a tragedy for Scotland that he chose to throw in his lot with the lentil munching, sandal wearing watermelons on that side of the chamber."
Mr Fraser continued to attack the Scottish Government over its plan not to raise the threshold for the 40p rate of income tax.
'Weak, dismal, hesitant set of measures'
"Yesterday the Scottish Chambers of Commerce described any movement to increase the tax differential between Scotland and the rest of the UK as 'highly dangerous'," he said.
"He and his Government have shown contempt for the views of the business community.
"They may as well have put up a sign at the borders that says 'Closed for business'."
Mr Fraser said Mr Mackay had delivered a "weak, dismal, hesitant set of measures" amounting to a Budget which "tells us nothing about the type of Scotland we want to see".
He added: "This should have been a Budget to grow the economy.
"Our growth rates today are one third of the UK average, our unemployment rates are higher, our employment rates are lower and business confidence is well below the UK average.
"These are the key issues this Budget should be addressing, but instead it simply makes matters worse."The Tory finance spokesman went on to brand the SNP Budget a "huge missed opportunity".
He told MSPs: "It fails to address the problem of an under-performing economy, cuts support to local government, which means that services are being cut at a time when council tax is going up.
"And it sends out a message that Scotland will be the highest taxed part of the United Kingdom."
'Magic money tree'
Mr Harvie accused the Tories of believing in a "magic money tree" and said the Greens had delivered "the biggest Budget compromise in the history of devolution in Scotland".
He said: "The cuts under consideration around the country at local council level are things that none of us should be willing to impose on our local councils.
"Greens regard it as unacceptable and the basis of this compromise is not as Kez (Dugdale) tried to say £29 million, the basis of this compromise is an additional £160 million being added to the un-ringfenced local government allocation, the biggest single Budget concession since devolution.
"Meaningful differences in local communities up and down the country."
Challenged on his party's position by Ms Dugdale, Mr Harvie responded: "I am very clear that the Scottish Government has given far less ground than I think they should, far less ground than I think they could on taxation.
"The reality though is £160 million additional (funding) going into the un-ringfenced local government allocation.
Mr Harvie defended the Greens' deal with the Scottish Government and told Labour: "How much more could we have achieved if this constructive approach had been taken by all opposition parties. We could have pushed the Scottish Government to go even further.
"As it happens the Greens are the only political party that has managed to persuade the Government to make any changes at all."
The Green MSP then asked: "Has Labour's posturing saved a single council service? Has it prevented a single cut?
"The Greens have made a difference, more of a difference, in the real world, in this one Budget debate than Labour have made in 10 years of opposition. I think it's a position we should be proud of."
'Blown apart'
Mr Harvie also came under fire from Scottish Liberal Democrat leader Willie Rennie, whose party had been in talks with the Government but had failed to reach a deal, leaving the Lib Dems to vote against the plans.
Mr Rennie said the Greens had promised a "greener and bolder Parliament".
He added: "After today it is not green and bold. It is grey and timorous.
"We should no longer listen to lectures from Patrick Harvie about austerity and compassion after today's concessions."
Mr Rennie said the SNP had "turned down an opportunity" to invest £500 million in education, £200 million in mental health, and to "clear up the mess" of the police service.
He said: "All of that has been turned down today in pursuit of an agenda that was contrary to what they promised that they would deliver. We put forward a costed reasonable compromise package in this Budget, but they couldn't even accept that either.
"So I think the SNP have missed a big opportunity. I think they are hollow with their promises and we will cast a harsher eye over them in future years when they promise to make a big change to Scottish society.
"Any idea that this party is a party of the economy, I think, has been blown apart today."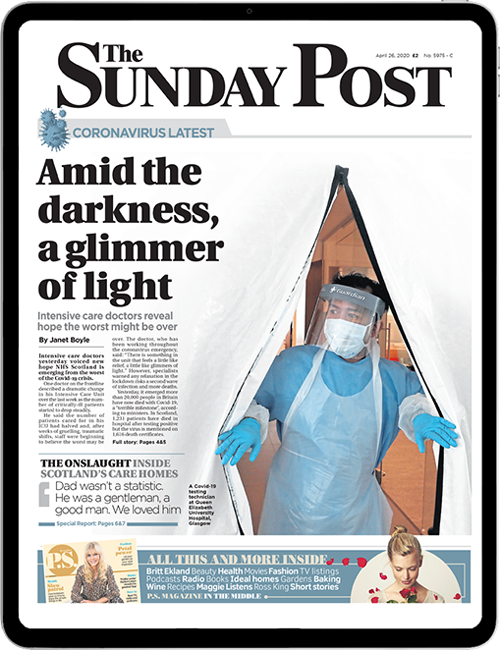 Enjoy the convenience of having The Sunday Post delivered as a digital ePaper straight to your smartphone, tablet or computer.
Subscribe for only £5.49 a month and enjoy all the benefits of the printed paper as a digital replica.
Subscribe