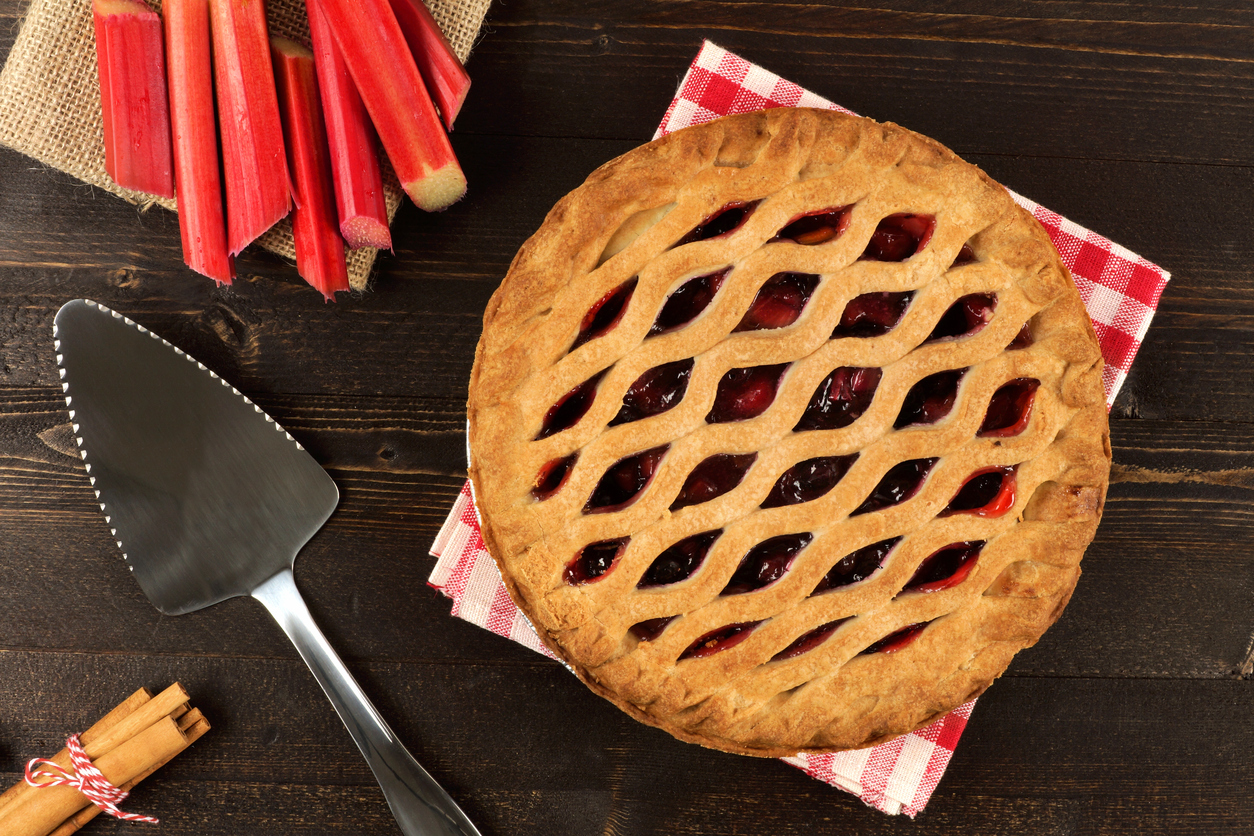 WHEN is a fruit not a fruit?
Answer — when it's rhubarb!
Rhubarb doesn't have a big ego. It has been content to be in pies and crumbles for decades.
But after a period of neglect, the zingy tartness of this garden staple is being rediscovered in kitchens around the country.
The plant has been known to history for nearly 5,000 years.
However, it didn't occur to anyone back then to eat the stalks. The roots were prized as a most-effective medicine, especially as a laxative.
The Romans imported the plant from Northern Russia, across the river Rha, now known as the Volga.
This region was outside the Roman Empire, so the uncouth population there were known to the snooty Romans as "barbarians".
They called the root "Rha barbarum", from which we get — you've guessed — rhubarb.
The Chinese regarded the root as a fine medicine, to be administered with care.
In the sixth century, the Emperor Wu had an off day and called for his doctors.
They gave him a concoction made from rhubarb root, but warned him that this was very potent and on no account was he to drink too much of it.
The value of rhubarb can be deduced from writings such as those of the 15th-century Spanish traveller de Clavijo.
He reported: "The best of all merchandise coming to Samarkand was from China: especially silks, satins, musk, rubies, diamonds, pearls, and rhubarb . . ."
When it was being imported to Western Europe in medieval times, it was more valuable than opium and exotic spices like cinnamon and saffron.
A Chinese commissioner wrote to Queen Victoria in the early days of her reign that "the foreign barbarians surely would die if they could not obtain tea and rhubarb from China".
In those days, rhubarb had a very big ego indeed.
It wasn't until around 1800 that rhubarb stalks began to be used in food recipes, and the Victorians went crazy about it.
One grower developed a new strain of the plant and named it "Victoria" after the young queen.
It was everywhere — in jam and chutney, pies and sauces, jellies and fools, custards and wine.
The increasing availability and affordability of sugar also helped remove the wrinkled brow and pursed lips that accompany the taste of unsweetened stalks.
As time passed, though, common rhubarb in its garden patch became old-fashioned in a new era of more exotic imports.
The plant got a further knock to its reputation in the First World War, because the leaves of rhubarb were recommended as a food to soldiers.
This was, and is, a very bad idea as the leaves are full of oxalic acid which is poisonous to humans.
Amongst a lot of resulting sickness, there was at least one death.
Poor old rhubarb was recovering from this blow to its reputation when along came the Second World War.
Sugar was among the list of commodities subject to strict rationing and so rhubarb fell out of favour again.
Now, the familiar rhubarb patch is back!
Rhubarb is ideally suited to the climate in the British Isles, and recipes abound in the classiest of cookbooks and restaurants.
You can roast it, fry it, add it to meat and fish, pair it with strawberries and even have it raw in salads.
But it's still hard to beat that timeless old favourite, rhubarb tart and custard!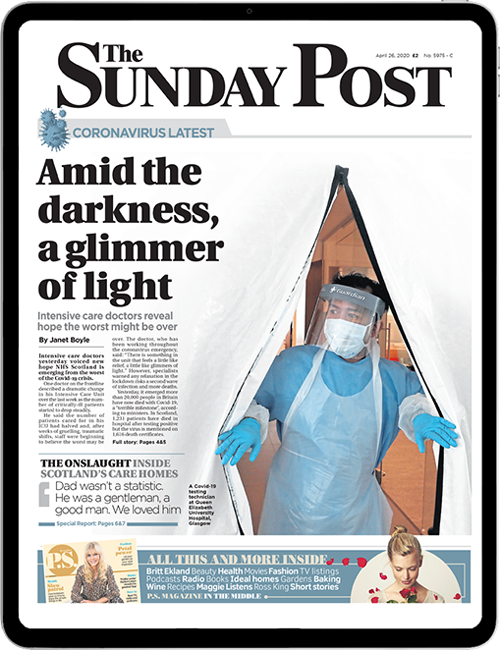 Enjoy the convenience of having The Sunday Post delivered as a digital ePaper straight to your smartphone, tablet or computer.
Subscribe for only £5.49 a month and enjoy all the benefits of the printed paper as a digital replica.
Subscribe