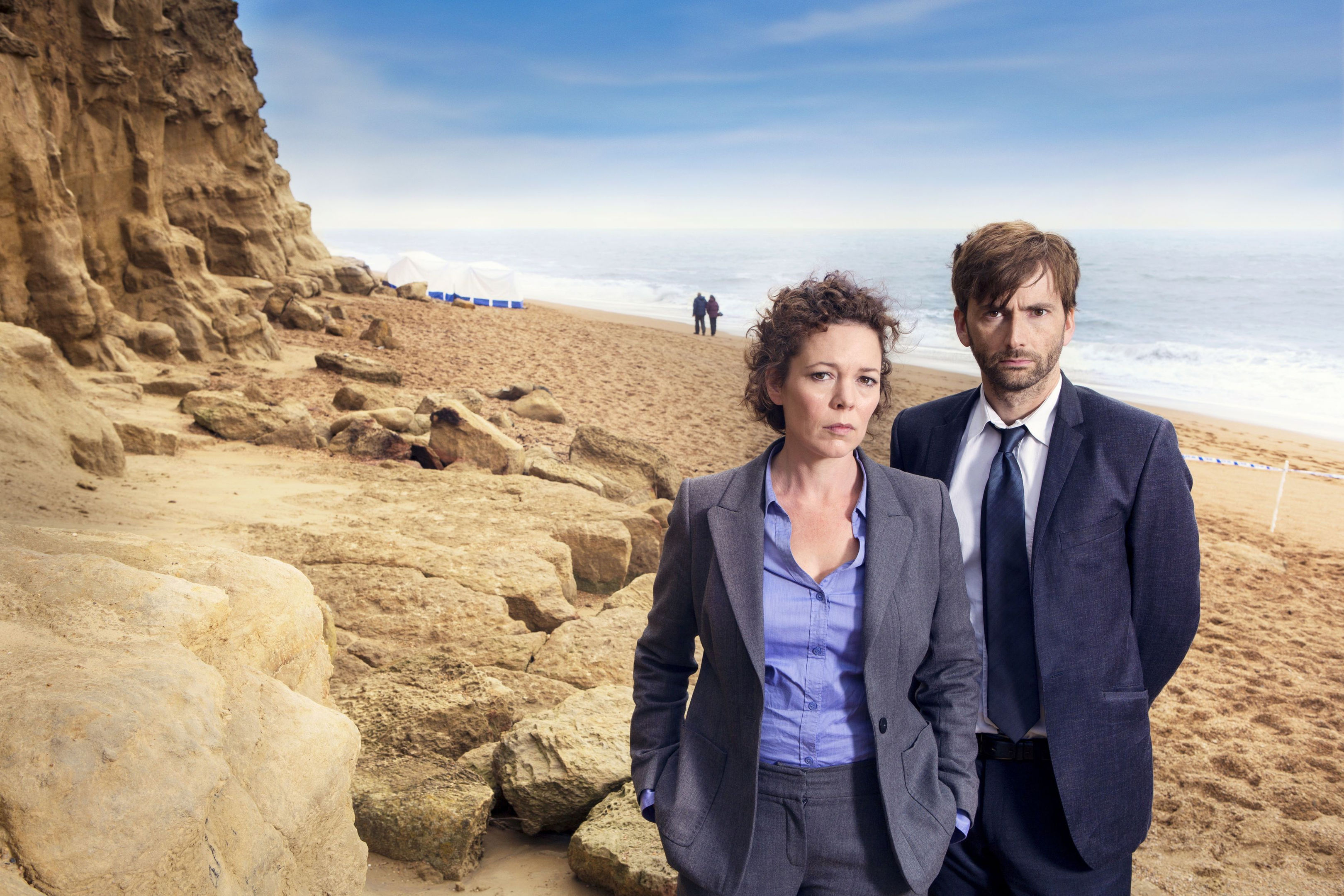 BROADCHURCH fans were served a double shock as it was revealed that a 16-year-old was the rapist in the nail-biting finale.
The third and final series of the crime drama climaxed with Michael Lucas (Deon Lee-Williams) being unmasked as the attacker of Trish Winterman (Julie Hesmondhalgh) after eight harrowing episodes.
Detective Sergeant Ellie Miller (Olivia Colman) and Detective Inspector Alec Hardy (David Tennant) closed in on Michael in the final instalment, following their investigation into the rape in the fictional Dorset town.
The whodunnit storyline saw main suspects include her ex Ian Winterman (Charlie Higson), her best friend's husband Jim Atwood (Mark Bazeley), Michael's father Clive Lucas (Sebastian Armesto) and Trish's boss, shop owner Ed Burnett (Sir Lenny Henry).
But many viewers were stunned that it was the schoolboy who was revealed as the culprit, after he had been plied with alcohol and forced to rape Trish by his friend Leo Humphries (Chris Mason).
Fans of the Bafta-winning programme were torn between feelings of relief that the storyline concluded with such an exciting plot twist, and devastation that Broadchurch is over forever.
This Morning presenter Phillip Schofield led the fan reaction, writing on Twitter: "£Broadchurch well I'm sad it's over, but I'm left satisfied that it's tied up."
One fan wrote: "What an ending #broadchurch. Well sad it's over it's been so good!"
Another added: "Sad #broadchurch is over, it's been one of the best dramas, every series was. Nicely wrapped up though, I feel satisfied with the ending."
Praising the ending, one happy fan wrote: "Hurrah a series which gives us a proper wrapped up ending. Brilliant acting, cast, writing and location #broadchurch."
"Don't be disappointed. Be happy everything was wrapped up nicely. #broadchurch," another advised those mourning the end of the series.
On Broadchurch's finite ending, one saddened viewer said: "I liked the simplicity of the ending but it all seemed so wrapped up and final that it made me sad. I love David Tennant in #broadchurch."
The actors were highly praised, with leading stars Colman and Tennant receiving a lot of love, as well as Broadchurch's writer, Chris Chibnall.
Actor Robert Lindsay shared his adoration for Colman, writing: "#broadchurch is great TV but Olivia Coleman is probably the most honest actor and is a joy to watch her."
One fan wrote on Twitter; "I don't want this pairing of brilliant actors to end. (Tennant/Coleman) Well done to C Chibnall #Broadchurch."
"I am s-h-o-o-k SHOOK after that #broadchurch finale. Fantastic performances as always from Olivia Coleman and David Tennant," another enthused.
Continuing the general sentiment, another fan added: "Olivia Coleman & bae David Tennant are the most incredible actors.Scenes hard to watch but so powerful. Farewell Hardy & Millar #broadchurch."
TV presenter Gaby Roslin wrote that the show deserves many awards, particularly for the actor Andrew Buchan, who plays Mark Latimer.
She said: "When the award season happens I do hope #AndrewBuchan gets an award. Superb performance & utterly heartbreaking in #broadchurch"
Broadchurch has also been applauded for portraying the distressing reality of rape.
Somerset and Avon Rape and Sexual Abuse Support, a charity that advised on the series, said the show performed "excellent work" in portraying the crime.
Avon and Somerset Police Deputy Chief Constable Gareth Morgan said: "That was harrowing viewing but vital message landed. Rape is not sex. It's about power and control."
Liberal Democrat peer Meral Hussein-Ece tweeted: "#Broadchurch brilliant in highlighting rape is not about sex, it's only about male power & control. Victim never to blame, only the rapist."
Support also came from domestic violence campaign UK Says No More.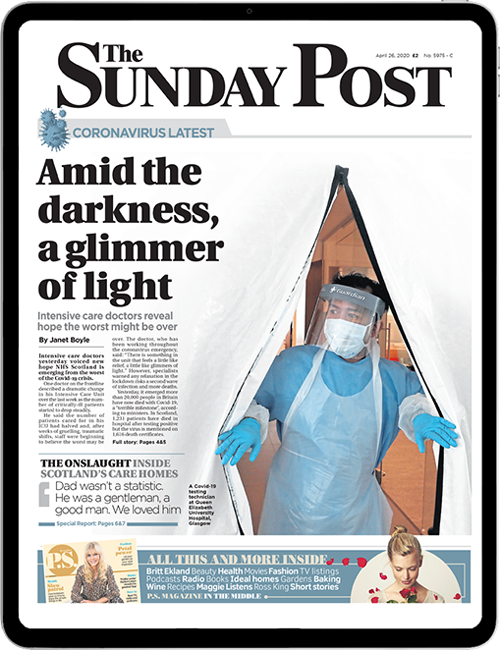 Enjoy the convenience of having The Sunday Post delivered as a digital ePaper straight to your smartphone, tablet or computer.
Subscribe for only £5.49 a month and enjoy all the benefits of the printed paper as a digital replica.
Subscribe