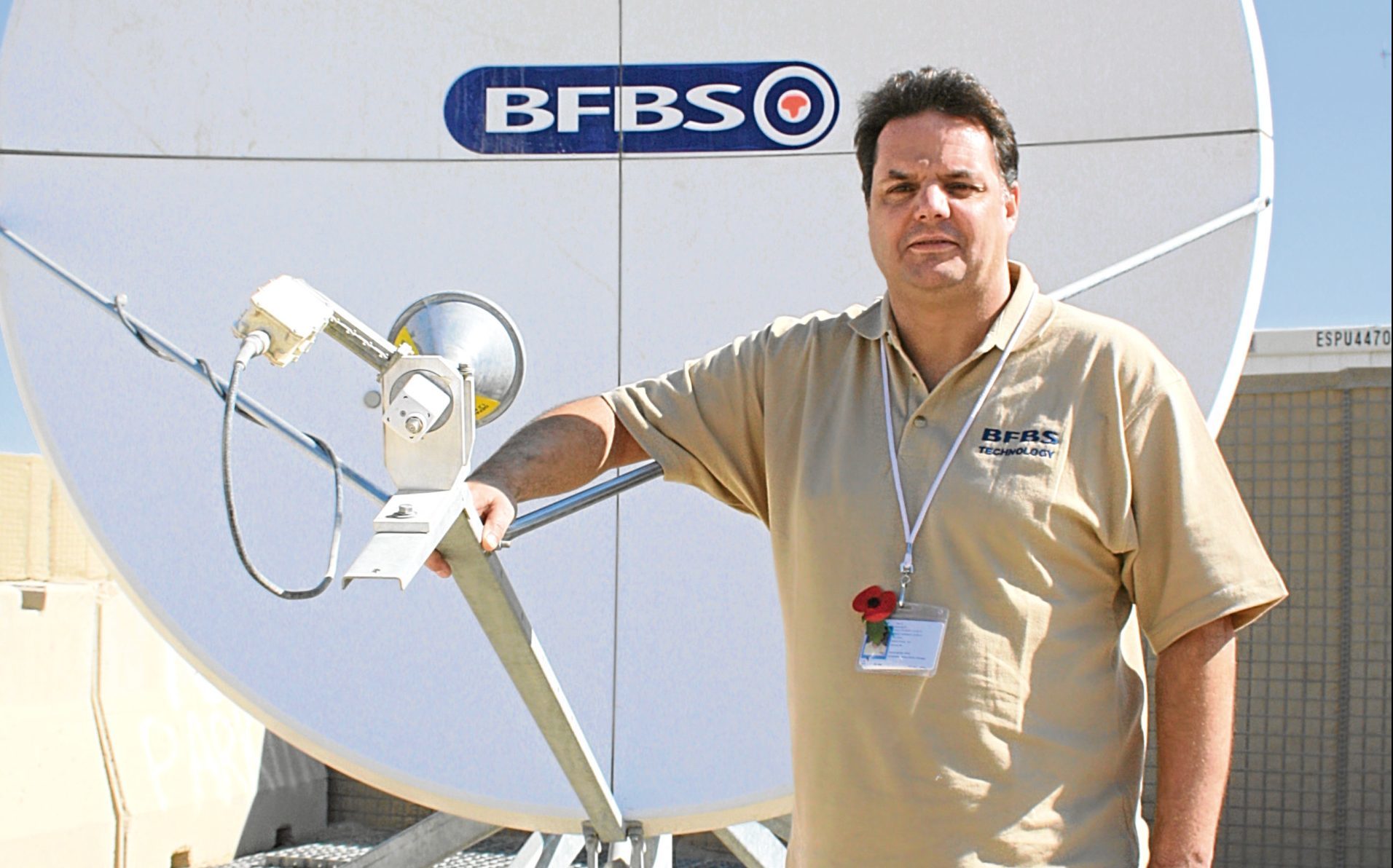 AS a broadcast engineer with British Forces Broadcasting Services, David Ramsay thought he'd heard it all.
He'd spent a considerable length of time in combat zones in Iraq and Afghanistan but, one day, he received a phone call.
"This guy said we'd have to send up another satellite dish, because the one we'd just sent up had fallen out the back of a lorry," recalls David (49).
"When I asked how much damage it could have sustained falling all of five feet I was told it had fallen from a lot higher than that — 2,000 feet.
"It was difficult to get kit to the forward operating bases and we did it whichever way we could.
"So the dish had been put into the back of a vehicle which was then slung under a Chinook helicopter, and during the flight, severe buffeting meant the doors had opened and all the equipment had been scattered over a hillside.
"Some of it was military equipment and rather than send in a team to recover it, they did what any sensible person would have done and called in an airstrike so two US jets came in and flattened the place with a couple of 500lb bombs!"
This is just one of the tales David has moulded into Extreme Broadcasting, a one-man show he's performing at the Edinburgh Fringe telling the amazing story of working for BFBS in hazardous places.
"I talk about all the extremes like the varying weather in Helmand province, how hot it is and how we deal with things like that," he reveals.
"We had really good cabins that kept us cool even in the height of summer, but maybe they worked too well, because when we went to the remote forward operating bases the guys would use them as fridges for Coke and milk, turning our cabins into tuck shops!
"There was also the danger. We had to wear body armour and work behind protective barriers, and were rocketed in Iraq."
BFBS is vital for the morale of British armed forces, as David explains: "In one of the bases, in Nawzad, the mud huts had been razed to the ground, so a digger was brought in to scrape out a shelter which was given a protective cover — the troops were basically living in a hole in the ground.
"When you're in that sort of situation, to be able to lose yourself in a football match or film or just shut your eyes and listen to the radio — for that time, you're not where you think you are, you're mentally somewhere where everything's far more normal.
"We set up a station in one of the first camps in Kuwait when the guys were getting ready to push into Iraq, and late in the afternoon we finally had a frequency.
"We went into the canteen and they already had the radio on. We asked how they knew what frequency we were on and they said: 'We've been watching you set up — what took you so long?'"
David also claims credit for BFBS ending the siege of Basra in 2003.
"The British Army was camped outside Basra, and they wanted the city to hear BFBS loud and proud," he adds.
"Having held out against overwhelming coalition forces for weeks, after less than 24 hours of being subjected to our version of Smashie and Nicey the Iraqi army fled the city!"
David's Extreme Broadcasting . . . or how I helped liberate Iraq with Rick Astley and Kylie Minogue, is on at the Edinburgh Fringe from August 4-18. Visit www.spotlites.co.uk for information.
---
READ MORE
Edinburgh Fringe chiller is Coronation Street villain Sean Ward's biggest test yet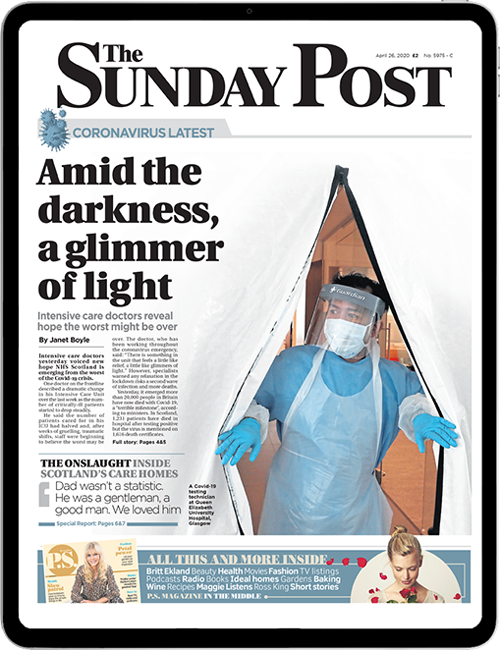 Enjoy the convenience of having The Sunday Post delivered as a digital ePaper straight to your smartphone, tablet or computer.
Subscribe for only £5.49 a month and enjoy all the benefits of the printed paper as a digital replica.
Subscribe