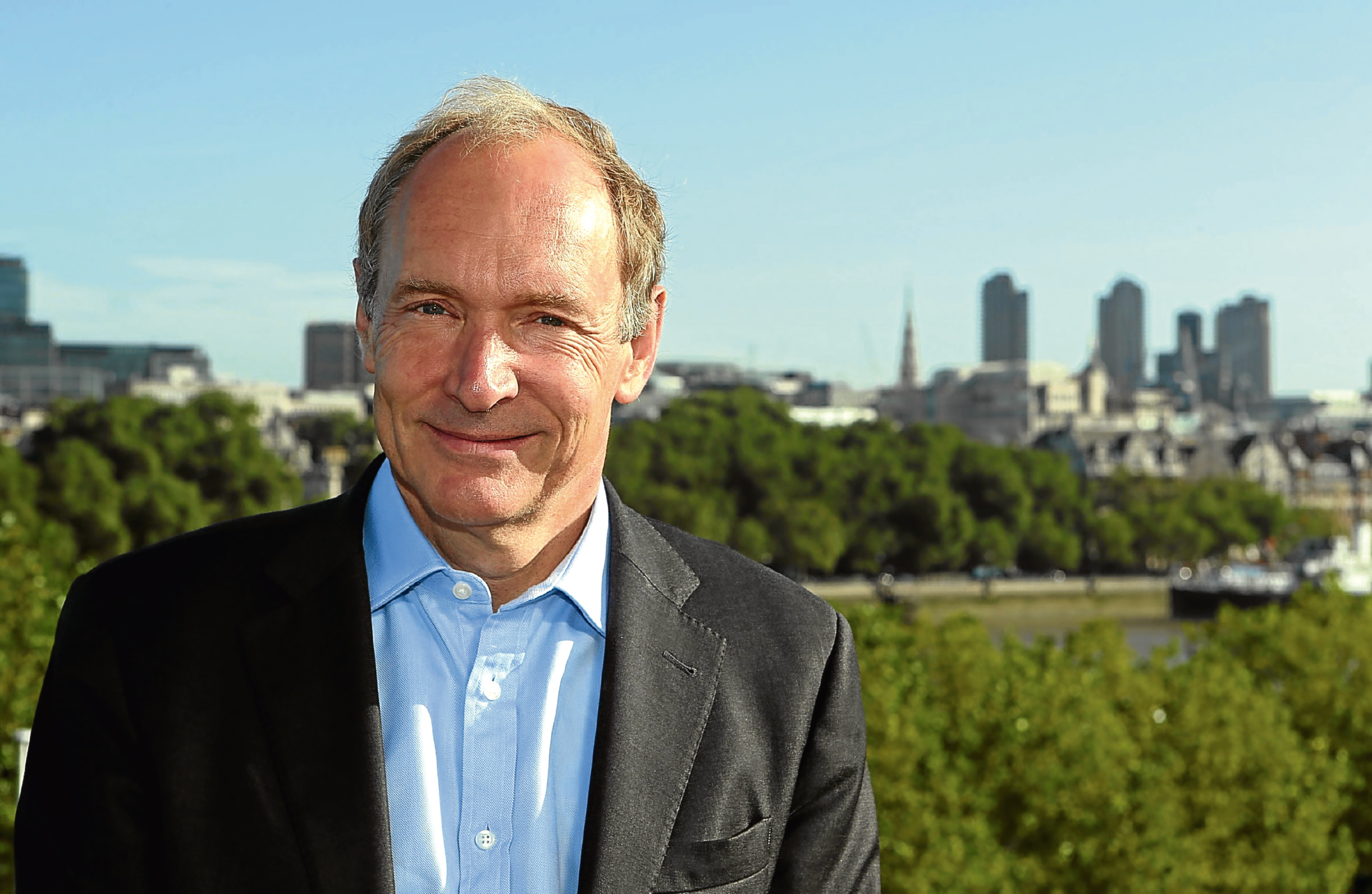 AUGUST 6, 1991, is a date that affected many of us around the world — it was the birth of the internet.
Tim Berners-Lee had done groundbreaking work on so-called information management systems for years, and by the late 80s, was really getting close to something quite life-changing.
But it would be early August of 1991 before he was finally able to show us the very first page of what he called his World Wide Web.
This Saturday, in fact, will mark exactly a quarter of a century since the first-ever web page, and it's fair to say there have been a few more added since!
When you go to it today, it's just a rather dull-looking collection of words and links, but you can still click on the world's very first www address at http://info.cern.ch/hypertext/WWW/TheProject.html
London-born Tim, who'd recently celebrated his 36th birthday at the time, had given the whole world a present many would never want to give back.
For the billions of us who use the internet every day, however, it can be quite a shock to learn how many humans don't use it.
Over half the world's population has never had access to the internet, through choice or circumstances, and many of those people have never even heard of it.
For kids who assume it's always been here and is just another part of life — er, no, it certainly hasn't and isn't!
Facebook, one of the modern giants who seem hell-bent on being part of every household on Earth, have found that over four billion people don't use the internet and therefore won't be posting pics or messages on their site any time soon.
In a report they put out last year, they said: "The internet is a catalyst for broader social and economic advances through access to education, economic and employment opportunities, and even healthcare. It is a critical tool for development and should be available to everyone."
To many, of course, lack of access to electricity, never mind lack of cash to buy a computer or internet-friendly device, have held them back.
For all we know, those billions out there are desperate to get online and start surfing web pages galore.
Tim, now Sir Tim Berners-Lee, must have mixed feelings when he sees how huge his baby has grown.
Could he really have imagined that original idea would balloon into something so utterly all-encompassing?
The internet has changed how we talk to each other, how we buy things, how we do our banking, read our favourite books, listen to music, chat to distant relatives.
Basically, what he did turned the whole world upside down!
Sir Tim was a keen trainspotter as a child, real ones and toy ones, and loved taking his model railway to bits and putting it back together again.
Studying at Oxford, he gained a degree in physics.
But does he regret things a bit when he sees what humanity has turned the internet into?
Well, he certainly doesn't seem to like the fact that the powers-that-be can spy on us via the internet, as he once insisted: "Threats to the internet, such as companies or governments that interfere with or snoop on internet traffic, compromise basic human network rights."
But he has also laughingly admitted that he wishes he hadn't made every internet page address so complicated-looking! Sir Tim reckons he didn't have to use the double slash – // – and wishes he hadn't!
Describing them as "unnecessary", he says: "There you go, it seemed like a good idea at the time!"
Sir Tim gave up religion as a young man, but says he came back to it, like many people, once he and his wife had their children.
Knighted for his work in 2004, it was at the London Olympics in 2012 that he was honoured before the planet as "the inventor of the world wide web".
He says on his own website that he does a "limited amount" of public speaking engagements and, as you might imagine, he is constantly in demand!
For many, the internet has undoubtedly been a boon.
For the lonely widow living in a remote rural spot in the Scottish Highlands, who can chat via Skype video to her granddaughter in Brisbane, or the shrewd tourist who wants to compare every major airline's prices in the blink of an eye, life without it is now simply unthinkable.
For others, it has its dark, concealed corners, where terrorists can plan the latest outrage without using phones, and the security forces are locked out.
Some experts reckon that Sir Tim's original good intentions and high hopes are being eroded — intended at first for other brainy scientists like him to collaborate, he liked when it grew and everyone hopped on board to share everything else, too.
What he didn't like was the world's governments observing our habits online, and this worries many onlookers now.
That time you're surfing the net on your computer and it correctly guesses what items you may be interested in buying, it can be quite a chilling experience.
Yes, it can be nice that it works out your interests and makes it easier to find such things, but it's unnerving that it collects all this information.
The collection of personal data, like your age, likes, dislikes and location isn't something we would've put up with back in the old days.
Even in the midst of the Cold War, when we fretted about Russian spies, we were never observed quite as closely as we are now, on the internet.
When our data is collected, it can be sold to advertisers, allowing them to market their goods in a way that sucks us in to making a purchase. All a bit spooky!
Some have claimed that the next step after snooping on us, Big Brother-style, is controlling us, 1984-style.
Hackers are getting smarter, too, and each time the big internet companies make our web pages safe, these faceless baddies find a new way to get into our private info.
Sir Tim has said that the fast growth of the internet gave him "an incredibly good feeling" and that it showed "you can have a dream and it can come true".
Let's hope that it doesn't become a nightmare, and we don't end up wishing we'd never set eyes on the world wide web.
---
READ MORE
The strange story of YouTube star Marina Joyce
25 years of the World Wide Web: All you've ever needed to know about the internet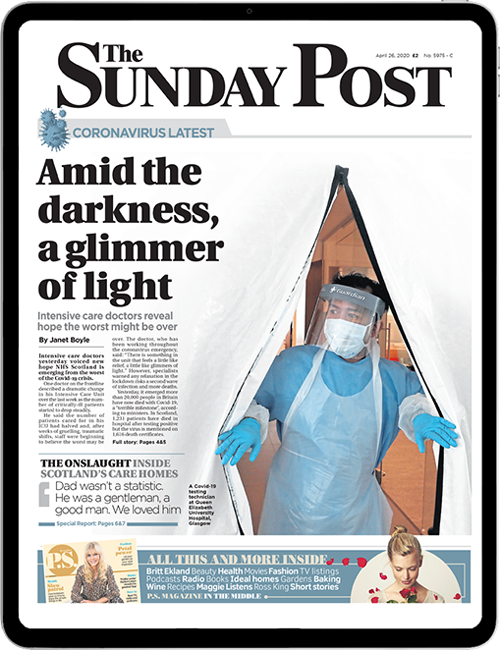 Enjoy the convenience of having The Sunday Post delivered as a digital ePaper straight to your smartphone, tablet or computer.
Subscribe for only £5.49 a month and enjoy all the benefits of the printed paper as a digital replica.
Subscribe