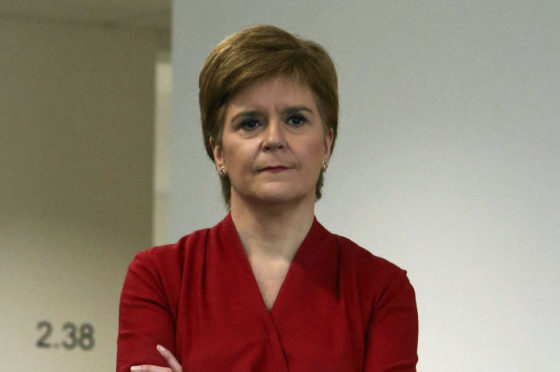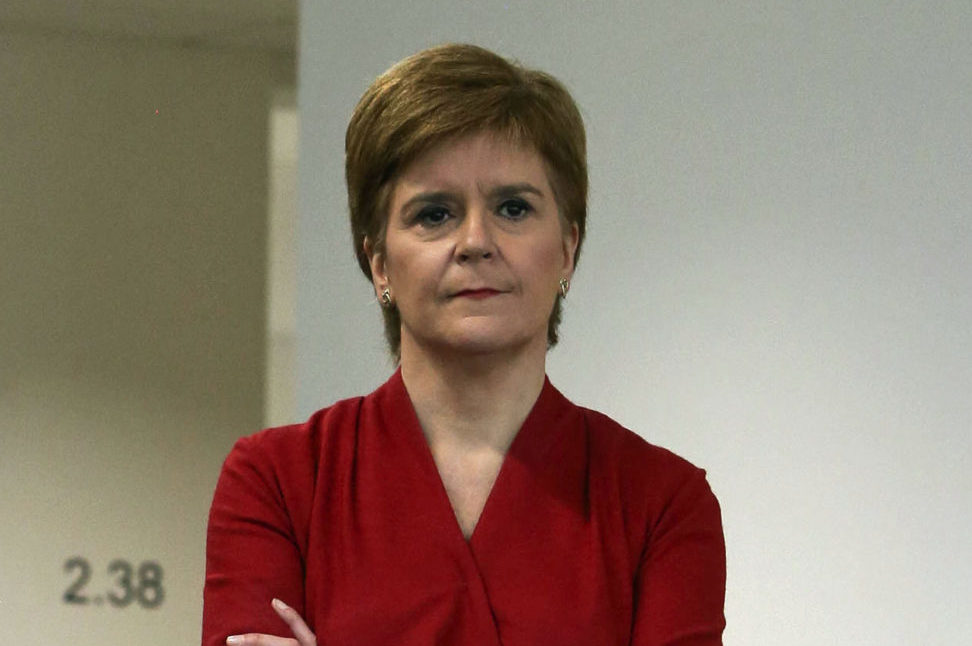 Nicola Sturgeon has confirmed that some pupils across Scotland will return to school from Monday.
Giving an update on lockdown restrictions in the Scottish Parliament, the first minister said the initial phased return would be going ahead as planned.
It will see primaries 1-3 return, as well as senior phase pupils in secondary schools for the purpose of doing "essential practical work".
However, Sturgeon added that further returns to school would not happen before March 15, given the need to properly assess the ramifications of the return in phase one.
She said she hoped to give a further update on this in two weeks.
The first minister said: "We are choosing to use the very limited headroom we have right now to get at least some children back to school – because children's education and wellbeing is such a priority.
"But being able to get children back to education may mean the rest of us living with some other restrictions for longer.
"That is a trade-off we need to be willing to make."
She added: "I want to be clear, though, that the need to properly assess the impact of this limited reopening means we think it unlikely, at this stage, that there will be any further return to school before 15 March.
"As we consider these issues, we are of course doing everything we can to ensure that schools are as safe as possible for children, and for the education workforce."
The New Normal in schools: How Scotland's education system could be transformed post-pandemic
Senior phase pupils, teachers and school staff will be given lateral flow testing twice a week from next week.
Parents have also been urged not to socialise at school gates for fear of spreading coronavirus.
Sturgeon said the return to schools for some pupils from Monday must only be treated as "a return to education for children only, and not as a return to greater normality for the rest of us".
She said: "If we all do that, then I am hopeful that this return to school will be consistent with our continued progress in suppressing the virus.
"And if that does prove to be the case, I am optimistic that we will soon be able to set out the next phase in the journey back to school for young people."
---
Route out of lockdown
Sturgeon also announced that the Scottish Government hopes to produce a new road map out of lockdown next week.
She told MSPs work was being done on a replacement strategic framework, which will put more emphasis on data as opposed to timings for the reopening of the country.
She said: "It will set out as far as possible the conditions that need to be met, in terms of the data, for us to start lifting restrictions.
"And it will detail the broad order of priority for reopening, including what a return to a geographic levels approach might look like in due course."
Setting out an example of what the framework may say, Sturgeon said it would likely advise Scots not to book Easter holidays, but added that "staycations" during the summer may be allowed depending on the data.
---
Vaccination
Sturgeon hailed Scotland's vaccination programme as "outstanding".
The first minister thanked health workers administering vaccines, as she said that 94% of people aged between 70 and 79 had received their first dose along with 58% of those aged between 65 and 69.
She said: "Overall, though, the progress of the vaccination programme so far is outstanding and I want to thank everyone planning and delivering the programme and everyone who has come forward to be vaccinated.
"However, please remember that even if you have had the vaccine, you must still follow all the lockdown rules.
"The protection from the first dose doesn't kick in for two to three weeks and, even then, we don't know exactly what impact it will have on transmission of the virus."
---
Lockdown bringing cases down
When the new stay at home order was put in place in early January, average daily case numbers were 2,300 and have fallen to 810.
Sturgeon said: "As a result, we are now seeing fewer Covid patients in hospital and intensive care – although our health service remains under severe pressure.
"Test positivity has also declined significantly – from around 11% at the start of January, to around 6% now.
"All of this – together with our progress on vaccination – is extremely good news."
But the first minister said "even a slight" easing of restrictions could see cases "start rising rapidly again".
She said that some restrictions may have to remain in place, and "trade offs" will have to be made to ease some restrictions, such as the return of schools.
Sturgeon added: "I know this is difficult given how desperate we all are to get back to something close to normal, but if we open up too quickly to meet arbitrary dates, we risk setting progress back.
"Indeed, because of the new, more infectious variant, our exit from lockdown is likely to be even more cautious than it was last summer.
"And secondly, probably for a while yet, 100% normality is unlikely to be possible.
"So in a world where we can't do everything immediately, we will need to decide what matters most."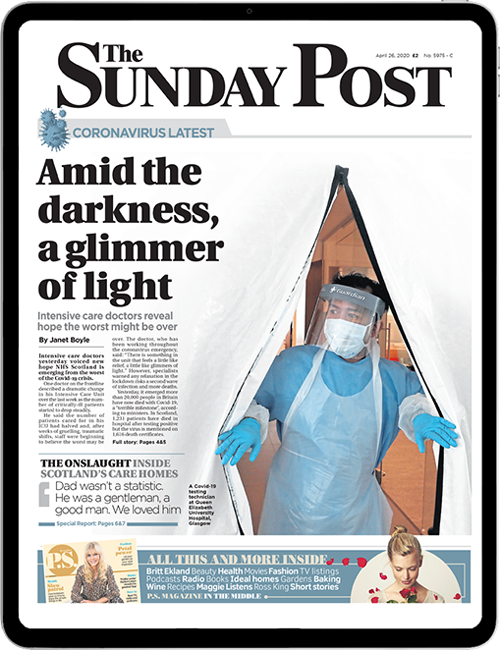 Enjoy the convenience of having The Sunday Post delivered as a digital ePaper straight to your smartphone, tablet or computer.
Subscribe for only £5.49 a month and enjoy all the benefits of the printed paper as a digital replica.
Subscribe