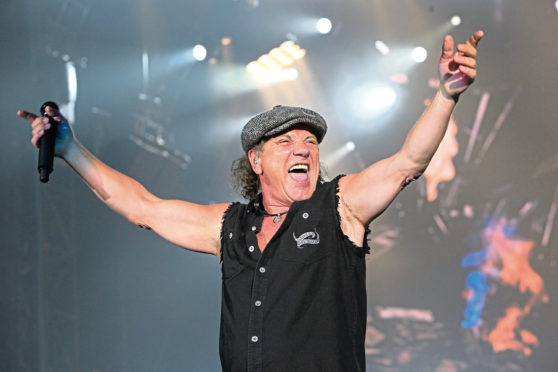 AC/DC's singer salutes lost friends, reminisces about better times and explains how he regained his hearing.
What was it like recording the new album without founding member Malcolm Young, who passed away in 2017?
We hadn't been together for a while, so when we got into the studio in Vancouver there was a real electricity in the room. I can't quite describe it and we aren't spiritual people but Malcolm was there. He was everywhere, just all over the place. There was an energy, all the boys felt it.
Do you regard the album as a tribute to Malcolm?
It is, just as Back In Black was a tribute to Bon Scott. We all met after his funeral, talking as if nothing had happened. It just felt like "the boys are back", you know? The album has a certain energy I can't put my finger on.
Did you know when you all met up again that it was going to result in an album?
Getting back together with the lads was great, but we were only there to see if it was going to work. We didn't know if it would, but after a couple of days we started to know. We just said: "Let's just go for it. Every ounce of energy, every rhythm you've got in your boots, everything you've got in your head and your hands, let's just take it to the cleaners!" And as I said, it was all for Mal. For us too, but it was all for Mal.
What's your favourite track from the album?
Through The Mists Of Time is one I play over and over. Every time I do, I get goosebumps. All I could see were the good times the song was written about, back in the '80s. Things were simpler and we had a ball just playing rock n' roll, with the beers all over the stage riser and, as the song describes them, the "painted ladies", which is obviously talking about all the lovely lassies. They were just happy days for us. I can see Malcolm in it too, so I really love it.
You were forced to temporarily leave the band in 2016 due to hearing issues. How did you cope?
It was a bad time, like being separated from your family. I was despairing a bit, to be honest, so I had to man up. I said to myself: "You're 68 and it's not terminal. There are people around the world going through terrible things, so stop feeling sorry for yourself. That's not going to help anybody." I just stuck my head in a whisky bottle for two months and it worked great! I just got happily drunk and it helped me through it.
How did you overcome it?
Thankfully technology came to the rescue. A fella called Stephen Ambrose told me he wanted to get me back on stage. He's both a genuine inventor and a professor of audio, so he came to Florida and sat with me for two days. I couldn't believe what I was hearing – and I was hearing. His device was huge though, so we had to miniaturise it, which took three years. When he stuck the things in, it worked instantly. I was jumping about like I was 20 and I could hear everything. I remember saying to Angus I could hear every note he played and all he said was: "Oh. B*****."
---
AC/DC's new album, Power Up, is out now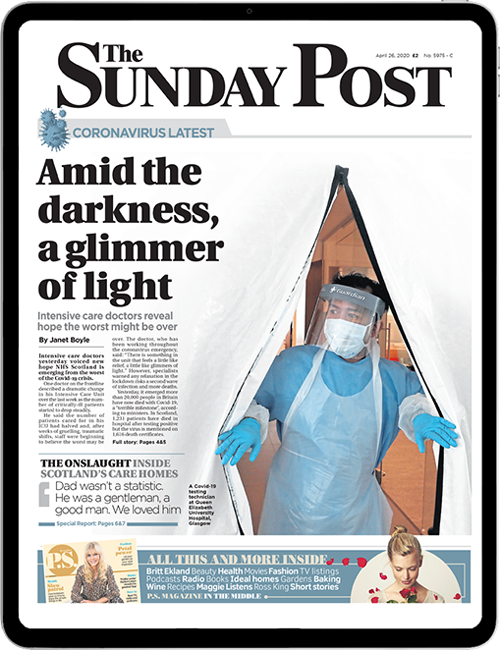 Enjoy the convenience of having The Sunday Post delivered as a digital ePaper straight to your smartphone, tablet or computer.
Subscribe for only £5.49 a month and enjoy all the benefits of the printed paper as a digital replica.
Subscribe