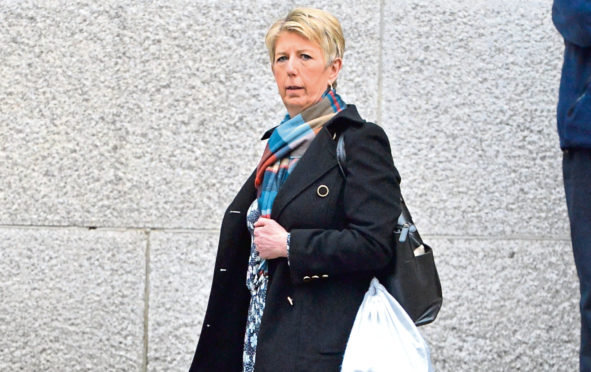 In a world of broken politics, the fact that an apparently unprincipled ex-Militant Tendency leader expelled from the Labour Party more than 30 years ago was readmitted the same week that seven others decided to leave on matters of various principle, was poorly timed but may also have proved a point.
With The Independent Group's new members citing embarrassment and anti-Semitism among their reasons for leaving a Corbyn-led Labour Party only for Derek Hatton, a man who goes through life with a bare-faced cheek, to be suspended 48 hours later for posting allegedly anti-Semitic statements on social media, seemed to bring us full circle.
But then Angela Smith, one of TIG's founders, went a step further and found herself facing racism accusations within hours of referencing institutional racism in the Labour Party as a reason for her departure.
On live TV, Smith describe black and minority ethnic people as having a "funny tinge". The last bit of a sentence coming tumbling out of her mouth, apparently an accident due to fatigue.
Smith later apologised for "misspeaking" and avoided the humiliation of being forced to quit TIG to sit as an independent – which might have only added to the sense of politics being broke.
TIG was quickly joined by three Conservative MPs who seemed very jolly to stand in solidarity with members from the Opposition with whom they now feel some unity.
Apart from anything else, the few MPs in TIG who you could identify without having to Google were also all MPs I had certainly previously asked the question of: "Why are they in this (whichever it was) party?"
Heidi Allen even admitted she had never been interested in politics until she joined the Tory Party. Well, now she really gets the chance to finesse that skill.
And so, we have a group of defected politicians from different parties with no leader, no policies and no real raison d'etre polling higher in opinion polls than the Lib Dems.
And, if things couldn't get any more bonkers, Ian Austin, the Labour MP for Dudley who has quit to sit as an independent, won't sit in the House with TIG who, paradoxically, sit behind the party of independence which they, incidentally, oppose.
Pro-Brexit Austin sits with the "real" independent group of nine MPs that includes various ex-Labour MPs who have quit or been suspended for reasons including allegations of sexual harassment, homophobia and hating Corbyn. They are joined by a pro-Brexit Lib Dem and a Baroness who left the Ulster Unionists in protest at their Tory alliance.
But TIG is not a club that will let anyone join. Allen sees no irony in dismissing suggestions of welcoming John Woodcock or Ivan Lewis – ex-Labour MPs accused of sexual harassment – as she doesn't want it to become a home of "waifs and strays".
But if TIG isn't a home for the politically homeless, what is it?
Perhaps the clue lies in the BBC footage of TIG members arriving on stage to announce the split when a voice is heard, off-camera, muttering: "Between this and Brexit, we're actually f***ed."