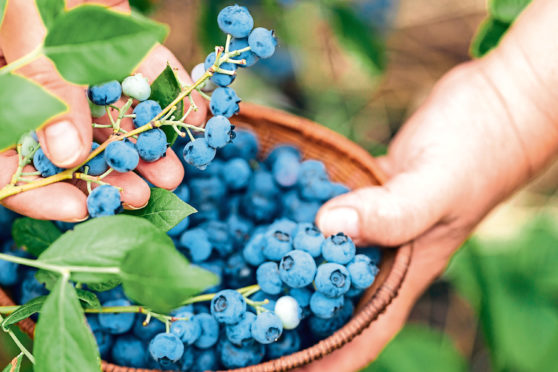 It's been known for some time now that fruits and vegetables with dark colouring contain high levels of nutrients and antioxidants and that, when it comes to health benefits, blueberries are the best of the bunch.
Each little berry is packed with goodness, including high levels of vitamin C and, fortunately, they are also delicious, which can't be said about everything that's good for us.
But the really good news about blueberries is that they aren't difficult to grow. In fact, we have the perfect climate for them.
What blueberries need to thrive is acidic soil and plenty of water and if you don't have room on the veg plot then pick one of the dwarf varieties, plant it in a large container, and you'll be able to raise a healthy crop of blueberries on the patio.
Blueberries are ripening now and, depending on which variety you grow, they will keep cropping until September, giving you plenty of opportunity to make muffins, sprinkle them on your breakfast cereal or to freeze any excess for later.
Compared with the price of blueberries in the supermarket, buying good-quality bushes may turn out to be a very healthy investment, though it can take a few years for these to settle down and begin performing strongly.
Most blueberries are self-fertile, which means you don't need a second bush for pollination to occur. But, as with most self-fertile fruits, they will give a better crop if you grow several of them together. And if you fancy a change from the usual colour then pink blueberries are also available and they are just as tasty.
Meanwhile, if you want to keep your vegetable patch productive during the winter, then young plants of cauliflower, cabbage and kale are now available from garden centres, nurseries and seed companies that you can plant now and grow on for tasty crops when the days get colder.
Brassicas need well-consolidated soil so make sure that you firm them in well to prevent the heart from failing to form properly.
If you planted Brussels sprouts earlier in the year, then earth up around the stems and stake tall varieties now to prevent them from being rocked by high winds later in the year.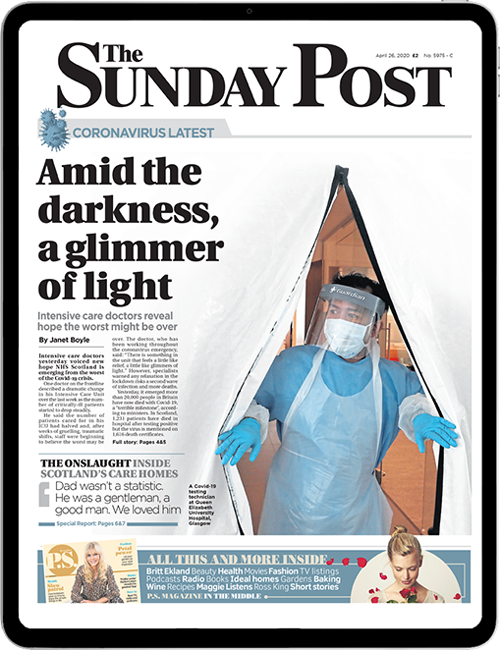 Enjoy the convenience of having The Sunday Post delivered as a digital ePaper straight to your smartphone, tablet or computer.
Subscribe for only £5.49 a month and enjoy all the benefits of the printed paper as a digital replica.
Subscribe