From David Bowie to the Sex Pistols: Forgotten Scottish gigs and venues captured in new photo book
By
Megan McEachern
August 15, 2020, 12:02 am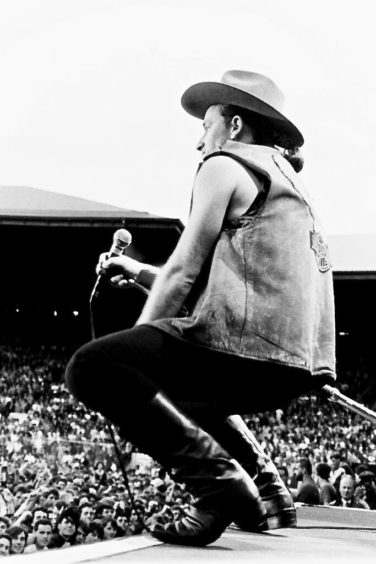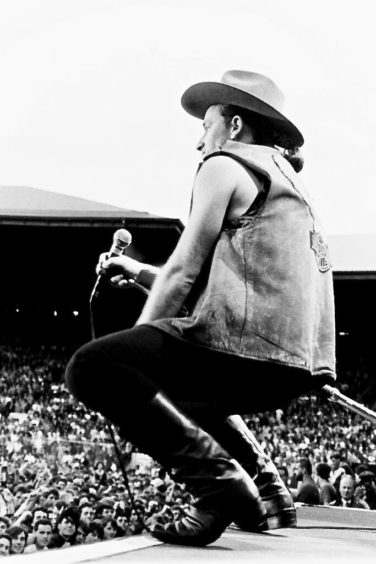 Standing in a thronging crowd, sweating under stage lights and dancing to your favourite band before you on stage are mere memories in the age of Covid-19.
But a new photo book hopes to bring Scotland's music memories to life again, focusing on unique gig venues often forgotten or overlooked in the country's history.
From synagogues to town halls, 16 YEARS Gigs in Scotland 1974-1990 showcases 2000 photographs, including rare amateur gig photography alongside the work of selected professionals.
The book, which will be available to buy from Monday, was painstakingly curated by music fan Chris Brickley, taking two years to complete.
Gathering images from over 150 sources through Facebook call outs and online searches, Chris, 52, says he wanted to capture a "significantly diverse and important period" in Scotland's music history.
Covering 32 towns, 120 venues and 500 bands, the book features images of huge household names and performances of the era, including U2 at Murrayfield in 1987, The Pogues at Stirling Albert Hall in 1984 and David Bowie at Glasgow's Apollo in 1978.
But it also shines a light on venues and places rarely – if ever – mentioned in Scotland's music history – like West Linton, Dumfries, Inverkip and Cumbernauld – a "golden age" of music Chris says needs to be remembered.
"I think it's important when you're looking at a music history of Scotland to move away from just Glasgow and Edinburgh and the big venues," he explains.
"When looking at the Punk period for example, the Sex Pistols played their only Scottish gig in Dundee, and when you look at the Punk movement in Scotland, it was really prevalent in places like Paisley, Greenock and Gourock.
"The Stagecoach Hotel in Dumfries was the first gig Simple Minds ever played too.
"Even the Scottish islands like Arran had a huge music scene back in the 70s, Slade played there for example, but all that history is very little known."
The book covers the years between the 1970s and early 90s, which Chris says was down mostly to his personal love for this era of music.
"I guess everyone thinks their era is the best, but that post punk period in Scotland was particularly diverse," he says.
"Punk was this huge liberating movement – anyone could get up with an old guitar and a few chords – but then people got bored of that. So it led to this hugely experimental era with all these amazing bands like Joy Division who then took punk in a different direction."
Although the book features images from professional photographic greats at the time like Harry Papadopoulos and Chalkie Davies, it's the amateur images that Chris believes evoke the most in terms of bringing the atmosphere of the time back to life.
"Back in the 70s and 80s, it wasn't like today where everyone has all these gadgets to take pictures with," he explains.
"A lot of the images would have been taken on quite poor quality cameras, but the amateur nature of the photographs really brings an immediacy to what you're seeing.
"You really get that sense that you're actually in the crowds at the time, the blurriness, the darkness, the grain, it all adds to the atmosphere of what was actually being experienced."
Covering the length and breadth of Scotland, images of legendary venues such as Clouds, Night Moves, Tiffany's, the Apollo and Silver Thread are showcased, alongside less familiar but crucial clubs like Splash One, Subterraneans, The International Hotel, The Onion Cellar, The Stagecoach, The Venue, Fat Sams and The Tamdhu.
There are photographs and memorabilia ranging from David Bowie, Sex Pistols, Clash, Ramones, REM, U2, Joy Division and Jam to Kraftwerk, Devo, Cramps, Fall, Adam and the Ants.
Complementing the photographs and memories is an array of rare souvenirs, such as concert posters, tickets, set lists, autographed material, interviews, tour/diary pages, contracts, t-shirts and live tapes.
Ian Rankin, who wrote the foreword for the publication, said: "Chris has curated a treasure trove of concert memories from Scotland's rock music past.
"A trip down memory lane for many of us, it's also an invaluable guide to a lost world of venues, bands, fashions and moments in time."
---
All image annotations provided by Chris Brickley. 
---
16 YEARS Gigs in Scotland 1974-1990, on sale Monday 17 August, £35.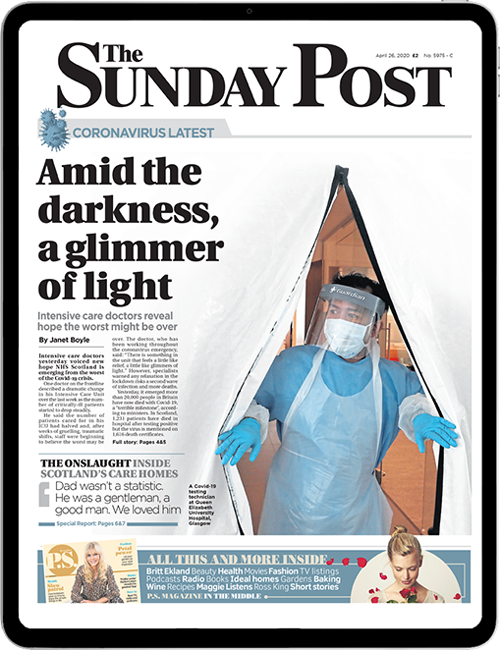 Enjoy the convenience of having The Sunday Post delivered as a digital ePaper straight to your smartphone, tablet or computer.
Subscribe for only £5.49 a month and enjoy all the benefits of the printed paper as a digital replica.
Subscribe