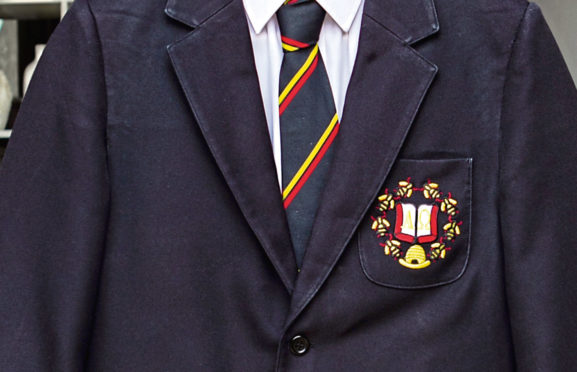 An independent inquiry into health fears at two schools built on a toxic landfill site will publish their findings on Friday – just five days before term starts.
The review was ordered by Education Minister John Swinney amid growing concern among parents and teachers at Buchanan High and St Ambrose.
The schools, which share a campus in Coatbridge, were built on toxic landfill and parents demanded reassurance the site was safe after a number of concerns.
In December, staff and pupils were told not to drink the tap water after it turned blue. In May, we revealed four teachers from Buchanan High – three of whom worked in the same corridor – were battling bladder cancer.
The review has been lead by the Scottish Government's chief planning reporter Paul Cackett and Dr Margaret Hannah, a former director of public health. It has taken samples of water and soil, and tested the integrity of the methane membrane, installed as a safety measure when the campus was built. North Lanarkshire Council have repeatedly dismissed health concerns and said the site is safe.
The Scottish Government said: "The advice to anyone who has health concerns for themselves or their children remains that they should contact their GP."
BLUE WATER SCHOOLS – READ MORE: