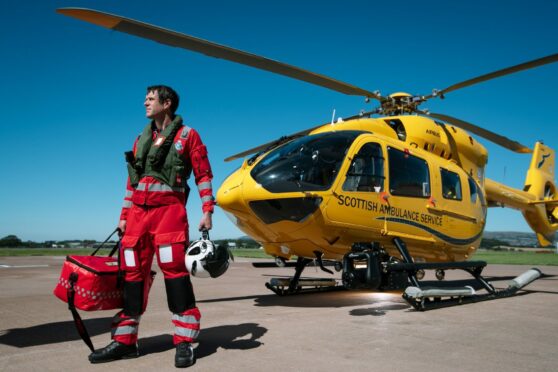 The type of blood ­transfusions used in battlefields could help improve survival of patients in serious accidents, according to researchers.
A two-year study ­examining whether trauma victims would have a better chance of survival with whole blood ­transfusions instead of plasma and red cells is now being rolled out.
The trial, part-funded by the Ministry of Defence, is examining whether accident victims will do better with whole blood transfusions instead of the two transfusions. Bleeding to death – severe exsanguination – is one of the biggest risks to trauma victims with civilian or combat injuries.
The study will not only look at whether whole blood will reduce patients' deaths but also if it reduces the need for further large transfusions when they get to hospital, say researchers. The outcome of the trial, being launched in England later this year, is being closely watched by Scots specialists.
Dr Jennifer Laird, consultant haematologist at Scottish National Blood Transfusion Service, said: "The transfusion and trauma community await the outcome of the Swift (Whole Blood in Frontline Trauma) trial currently under way in England, which aims to investigate the clinical and cost-effectiveness of whole blood in the pre-hospital setting.
"It's important for patients, healthcare professionals and blood services that the clinical and cost-effectiveness of pre-hospital whole blood transfusion is part of a large trial before being rolled out in the NHS."
Air Ambulance services who transfuse patients use red blood cells and plasma and administer them, one after another. The ­products weigh down the kit bags that emergency teams carry. The team leading the trial says: "Although there is some evidence of benefit with the use of whole blood, there have been no studies exploring the clinical and cost-effectiveness of pre-hospital administration of whole blood versus the standard care for bleeding trauma patients in the UK.
The research follows a survey of UK Air Ambulance Services where more than 80% said they would prefer to use whole blood on patients.
Army doctors used whole blood for transfusion in the Second World War and in the Korean and Vietnam wars where there was a desperate need to keep soldiers alive while they transferred them off the ­battlefield and to military hospitals. During the Vietnam War trauma medics moved to plasma and red cell transfusions.
More than 80% of UK air ­ambulance services say they want to return to whole blood, followed by red blood cells.
The flying medics say they want to see the results of the two-year trial before it is rolled out by the NHS.
NHS Blood and Transplant (NHSBT) says trauma patients will be split evenly into two groups with one being given whole blood and the others the usual red blood cells and plasma. NHSBT says: "Patients' survival and cost-effectiveness to the NHS will be examined to see what the benefits are."
---
'It's only right to donate. It can make the difference'
An air ambulance doctor is performing a double life-saving role by donating his unusual blood group to patients in desperate need of transfusions.
British Army doctor Ross Moy is type O negative – shared with only one in 10 people – which can be given to any patient needing blood.
Lieutenant Colonel Moy, who flies out of the Scottish Ambulance Service's emergency air service base by Glasgow airport and has served in Iraq and Afghanistan, said: "I see at first-hand what a valuable contribution blood makes to trauma patients who need a transfusion to survive. It is only right to donate blood when it makes the difference to someone's survival.
"However, I am only one of thousands of blood donors all making a difference to patients' lives every day. That constant need for more blood donations never stops."
While working with the British Army's Medical Emergency Response Team (MERT) in Afghanistan he resuscitated and transferred casualties on board Chinook helicopters, to keep them alive until they reached field hospitals.
"We evacuated military and civilian casualties in helicopters converted into flying emergency units with all the necessary equipment needed to keep patients alive until they reach field hospitals," he said.
His current work across Scotland with the Scottish Ambulance Service involves road accident victims, patients living in remote areas suffering serious illnesses and medical transfers to the Queen Elizabeth University Hospital in Glasgow.
Besides being based at Glasgow Airport, Dr Moy also works as an accident and emergency consultant on rota at the hospital. He first discovered he was O negative blood type at 18 when as a medical student he joined the Army.
He said: "All soldiers have their blood typed in case of injury. One of the best ways to find out your blood type is to become a donor and, if you are already, make your trips to your local transfusion centre regular."
At the end of last week there were only five days' stock left of O negative blood in the bank at the Scottish National Blood Transfusion Service (SNBTS).
Dr Jennifer Laird, consultant haematologist with SNBTS, said: "SNBTS works closely with the Scottish Emergency Retrieval teams, providing them with O negative blood to allow transfusion in the pre-hospital setting for those affected by trauma.
"The Scottish Transfusion and Laboratory Support for Trauma Group also meets regularly to review the latest evidence for transfusion support in trauma and to review patient outcomes."
Transfusing blood into war and trauma victims was pioneered by Scots Canadian surgeon Norman Bethune during the Spanish Civil War, which started in 1936. He played an important role especially by sending mobile blood transfusions to soldiers at the frontline instead of medical centres further back.
"He then took his military and medical skills to the Sino Japanese war, which started in 1937, and set up compact military hospitals that could be carried on the back of donkeys to the frontline.
He died at 49 in 1939 from blood poisoning contracted from a cut during surgery. Chairman Mao Zedong made him a national hero and he is still lauded today in Chinese history books.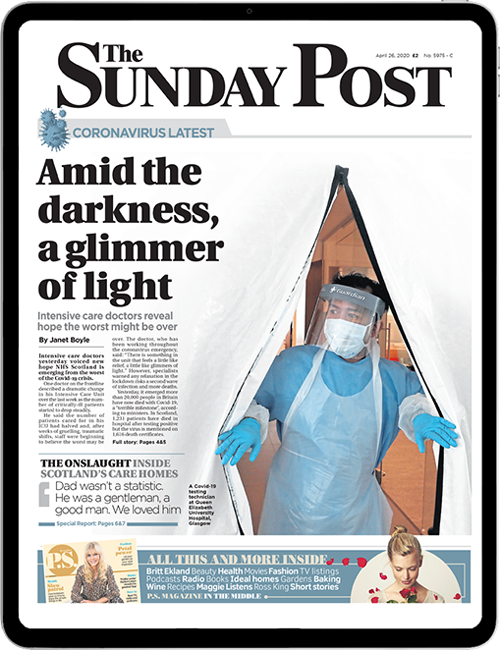 Enjoy the convenience of having The Sunday Post delivered as a digital ePaper straight to your smartphone, tablet or computer.
Subscribe for only £5.49 a month and enjoy all the benefits of the printed paper as a digital replica.
Subscribe