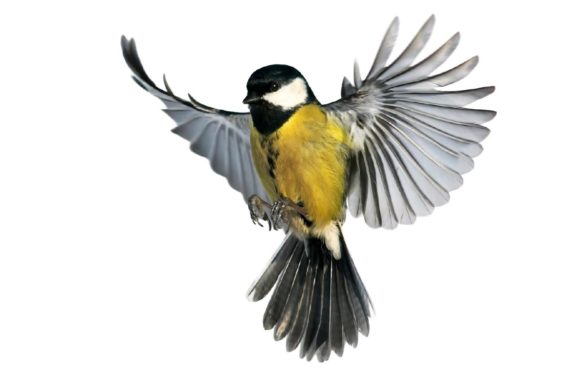 The miserable weather has provoked experts' fears for some of Scotland's favourite birds.
They say the cold and wet has blighted the breeding seasons and risks smaller brood sizes and chicks dying. Blue tits and great tits are among the resident birds which have struggled as insects have been later to develop so it has been harder for them to find food.
And birdsong levels among some species has dropped too, which may indicate they have prioritised looking for food rather than singing to mark their territory and attract a mate.
The cold spring also means blue tits in the north of Scotland are still sitting on eggs that would usually have hatched by now, and the death rate among chicks further south has been higher than average.
Risk factors to chicks include lack of food and adults returning to the nest wet, leading to them developing fatal chills.
Caterpillars – an important source of food for birds – are harder to find in wet weather as they tend to slide off leaves and are more camouflaged on the ground.
Some species of birds may also breed less if they are waiting for the weather to warm up, and could have only one or two broods of young compared to their normal two or three.
Much also depends on whether Scotland goes on to have a good summer, allowing birds to make up for lost time, or if the weather is particularly cold, wet or dry.
Simon Foster, a trends and indicators analyst on the biodiversity team at NatureScot, said: "Hopefully there's still a reasonable number of birds making breeding attempts.
"Birds often sing when the weather is better anyway, they're not going to sing on wet, horrible days.
"So because we've had predominantly wet, horrible days we're not seeing lots of birds singing but whether that equates to breeding attempts is a different thing.
"Birds might come in, establish a territory, only have a small bit of song and still manage to fledge chicks. We will have to wait and see what the true effect is going to be."
Ground-nesting birds such as stonechats, meadow pipits and skylarks have also been badly affected by the wet weather as their nests can flood.
Migrant species like house martins, swallows and swifts have been late to return to the UK because northerly winds hampered the birds' journey.
Many house martins which have arrived have not started building nests yet due to the scarcity of insects to eat.
The arrival of the cuckoo – with its famous call that heralds the start of spring – has also been delayed, as its numbers should have peaked in the last fortnight.
Some cuckoos may not make the journey at all and instead will attempt to breed in European countries with warmer temperatures.
Now the British Trust For Ornithology (BTO) has urged people to report sightings of birds on its popular BirdTrack app, which it uses to carry out long-term monitoring of trends in populations and their distribution.
Experts will be using the data from the seven million annual reports to assess the impact of the poor spring and how populations may recover.
Scott Mayson, BirdTrack organiser at the BTO, said: "It's the migrant birds that come from mid-April through to May that have been really pushed back.
"The winds were mainly from a northerly direction and that was pushing birds away from us.
"A lot of birds won't migrate in those strong winds. They don't like a strong headwind so they have been piling up, probably in north Africa or just across the Med in Spain.
"They are starting to arrive but they are arriving 10 days later than normal.
"Some species like house martins haven't necessarily started nest-building yet because food is so thin on the ground because of the colder weather.
"Flying insects are being pegged back because of the cold temperatures because their food plants sometimes aren't available. Everything is out of sync.
"A lot of these species are waiting around for the warmer weather when there will be this flush of insects and they will probably get down to breeding.
"With blue tits, this cold spring means it looks like there's going to be a lower number of young produced.
"We're seeing nest boxes with dead chicks where they haven't had enough food.
"But they'll breed again and if we have a better summer, we might find they're able to raise all of their chicks. They may be able to recover but it depends what sort of summer we have."
But the wet May has not all been bad news, as some birds struggle to get enough to eat when it is too dry and the ground is hard.
Foster added: "Some of our birds like blackbirds might actually benefit if they're starting breeding attempts now because the ground will be that much wetter so they can access worms more easily than if it's been baked solid.
"There are always winners and losers in these situations."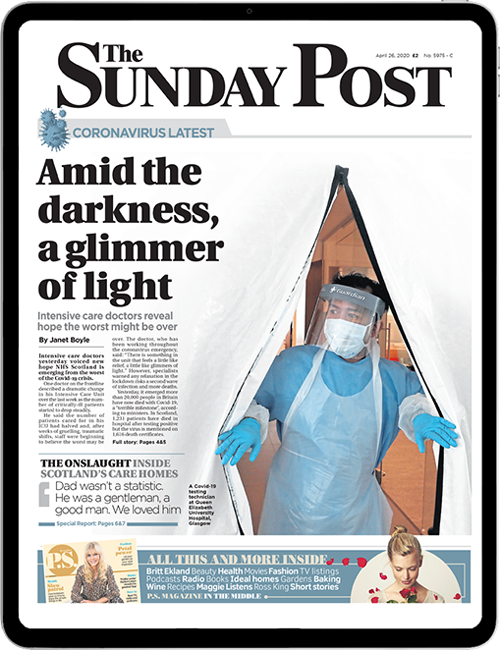 Enjoy the convenience of having The Sunday Post delivered as a digital ePaper straight to your smartphone, tablet or computer.
Subscribe for only £5.49 a month and enjoy all the benefits of the printed paper as a digital replica.
Subscribe