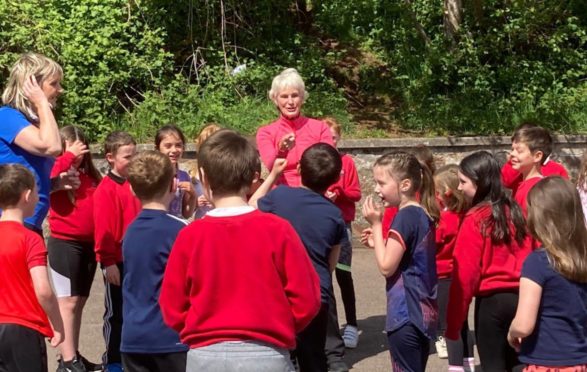 Over the course of the pandemic, I've talked a lot about the power of community, and the wonderful, unexpected things that can happen when people come together with a shared goal.
From clapping on our doorsteps every Thursday evening to organising food deliveries for the elderly, and sacrificing everyday activities to protect one another, we've seen a big surge in community spirit over the past 15 months. It's been one of the few silver linings of such a traumatic time. And last week I was thrilled to visit a small town where the locals seem to have committed themselves wholeheartedly to this endeavour.
I travelled to Campbeltown, on the Kintyre peninsula, to hold one of my Foundation's roadshows, which focus on bringing tennis to rural and disadvantaged areas across Scotland. The plan was to hold workforces in the primary school playground for teachers and volunteers, before getting hands-on (from a safe social distance!) with kids from two local schools. To say I was blown away by the turnout would be a huge understatement.
Word had apparently spread like wildfire about our arrival, so we had teachers from three local primary schools, PE teachers from the high school with their student sports leaders, volunteers from the local tennis club, retired PE teachers, the Active Schools co-ordinator, parents and grandparents all turn up to learn how to get others started. There were 30 of us in total, and every single person was so enthusiastic about finding ways to provide more opportunities for kids and teens to get active.
Our morning workshop was followed by two sessions for P4 pupils and children of varying ages from rural Glenbar Primary School, as well as a number of children with additional support needs, so we were able to show how the activities can be inclusive for everybody.
The community engagement I saw in Campbeltown is exactly what sport needs in order to flourish, and our workshop focused on building a workforce that can keep the momentum going long after we've packed away our kit and hit the road. If I do a one-off session with the kids they are excited on the day, maybe for a couple of days after. But if there's nobody there to build on what they've learned, it doesn't lead to lasting change.
I've been holding similar sessions online during lockdown, but you don't get the same experience from a screen, so it was incredibly rewarding to get back to doing what I do best – not to mention seeing everyone having fun. Youngsters connect so naturally through play, and seeing their faces light up during the classes was just a delight.
And did I mention the cake? Several local businesses heard about our visit and brought along the most wonderful food, including an incredible sponge topped with fresh cream, strawberries and profiteroles.
Rural communities don't always have the same access to facilities and equipment as those in larger towns and cities, so I was glad we were able to show how to deliver our fun, engaging content in whatever space is available. Hopefully, we've helped to light a spark – and, if the determination of the parents, teachers and volunteers was anything to go by, I wouldn't be surprised if the next Jamie or Andy Murray comes from Campbeltown.
---
The one where fans are a little disappointed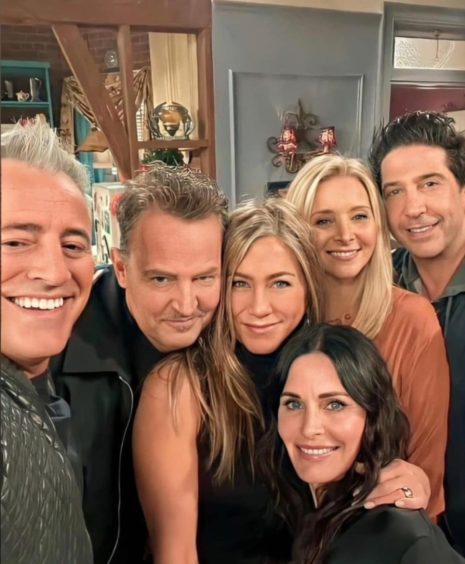 Was anyone else a little disappointed with the Friends reunion that aired last week?
The cast haven't appeared on screen together for more than 15 years, so fans were rightly excited to see Jennifer Aniston, Courteney Cox, Lisa Kudrow, Matt LeBlanc, Matthew Perry and David Schwimmer reminisce.
I would have been far more interested in a new episode that explored how the characters have changed and what they've been doing in the intervening years.
After all, didn't we all love the show for Rachel, Monica, Phoebe, Joey, Chandler and Ross, rather than the actors who played them? I would be far more interested in seeing them chewing the fat over a coffee at Central Perk!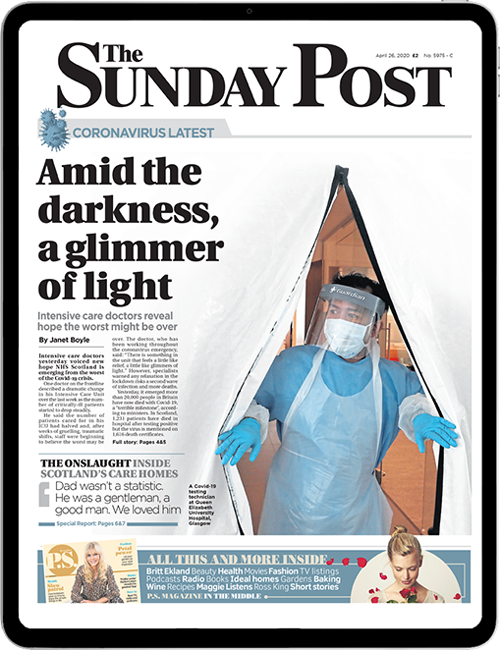 Enjoy the convenience of having The Sunday Post delivered as a digital ePaper straight to your smartphone, tablet or computer.
Subscribe for only £5.49 a month and enjoy all the benefits of the printed paper as a digital replica.
Subscribe