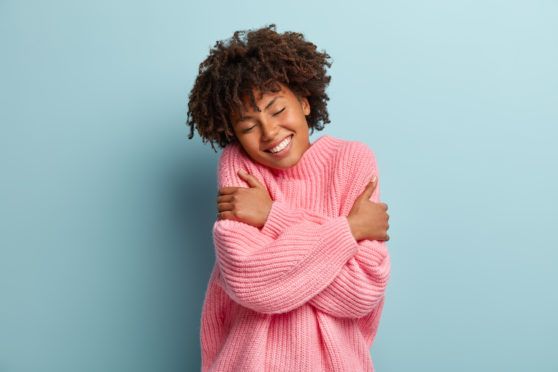 "Tough times. It's the receipt of news that sucks all the air from your lungs, making you wonder how you'll ever breathe again."
Sound familiar?
When Suzy Reading was writing her latest book, she had no idea just how relevant these words would soon become for millions of people around the world.
With its focus on how to repair, heal and grow during difficult life events such as bereavement, divorce and illness, Self-Care For Tough Times, could easily be retitled, Self-Care For Lockdown Living.
"I finished it in December and knew it would be broadly relevant as someone is always struggling through a tough time," said Suzy.
"I never dreamt it would be applicable to everyone, all at once. I don't think we fully understand the enormity of what we are all experiencing – it really is unprecedented."
As self-isolation begins to take its toll, the wellbeing expert believes focusing on small acts of self-care – which she prefers to think of as healthcare – could help us come out the other side feeling whole.
And from practising yoga to taking a minute for breathing exercises, Suzy insists we shouldn't feel guilty for spending time on ourselves.
She explained: "The term self-care has been muddied by brands touting their wares, and it's often associated with luxurious pampering acts and expensive products. So, I think using a different phrase, and reframing the term, can be quite useful.
"Self-care doesn't have to be you first – it's me as well. It's about making sure your health and wellbeing is a priority.
"What really helps prompt people to think differently is asking the question, 'Without my health, what do I have?'"
She added: "There are so many very big and real emotions swirling around right now, and we don't have any of the normal things that would usually help distract us.
"But, if we turn to really simple soothing practices, it can help us deal with the uncertainty, and even build some healthy habits that will sustain us in the next chapter."
Self-Care For Tough Times by Suzy Reading, is out in ebook and audiobook. See octopusbooks.co.uk
---
Three ways to ease stress and strain of the lockdown
1. BE MINDFUL OF TECH USE
We spend a significant proportion of our waking hours in front of screens, and what we watch, listen to and read has a huge impact on stress levels. Take stock of how you're using technology and make sure it's serving you.
Observe how you feel while online and afterwards. Check the quality of your mind, how your body feels, your mood and your energy.
Be selective
Relish a social media cull of any accounts that set up the comparison trap, delete apps that don't benefit you.
Remove your phone
Notice how you feel when your phone is in sight. Is the urge to check in irresistible? Screen addiction is real, with apps activating the same dopamine-driven neural pathways as slot machines and cocaine. Make the choice to leave your phone in another room to take an effective break.
2. TRY A RITUAL OF SOOTHING TOUCH
Touch, whether received from another or self-administered, releases oxytocin, a stress-coping hormone critical to a sense of feeling safe. It facilitates social bonds, love and belonging, resilience and stress buffering, allowing the body to adapt and heal.
Shoulder rub
Take your right hand across your left shoulder beside your neck, press your fingertips in and draw them across the ridge of your shoulder. Repeat this six times, moving further away from your neck with each repetition. Repeat on the other side.
Head turns
Relaxing your arms by your sides, keeping your chin parallel to the ground, look to the right, then look to your left. Do this three times each way, lubricating the neck.
Shoulder roll
Take your fingertips on to your shoulders, as you breathe in bring your elbows forward and upwards and as you exhale, take them back and down, six times. Feel how this frees your chest and shoulders and lifts you into a more upright posture.
3. PRACTICE BREATHING TECHNIQUES
We can use the breath in different ways to support us through each phase of a transition.
Alternate nostril breathing
This can be calming and balancing, anchoring us while we are in the neutral zone and can be useful for tension headaches.
Place the first two fingers of your dominant hand between your eyebrows. You'll use the pad of your thumb and the inner tip of your ring finger to alternately close one nostril. Begin by closing your right nostril and breathing in through your left. Close your left nostril and breathe out through your right. Breathe in through your right, then breathe out through your left. Breathe in through your left and out through your right again, changing nostrils after each breath in. Repeat this for up to five minutes and always complete the practice by exhaling through your left nostril. If sleep is elusive, try alternate nostril breathing.
Ujjayi breathing
This breathing can support you as you embark on a new beginning because it is both energising and comforting.
In ujjayi breathing, you breathe in and out through the nose with the back of the throat partially closed, as if you are saying with word "ha" but with closed lips, and the inhalation and exhalation are of equal length. You'll hear a subtle sound like the ocean or perhaps akin to Darth Vader, feeling the breath delicately stroke the back of your throat, without any tension in your tongue, jaw, throat or neck.
Aim for a few minutes and turn to this practice wherever and whenever you like.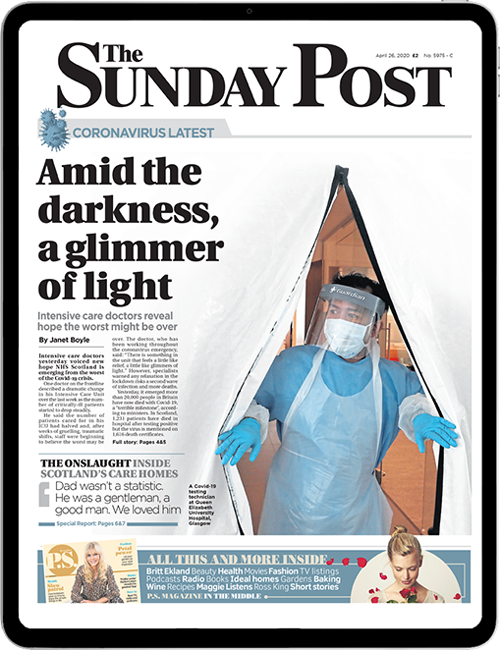 Enjoy the convenience of having The Sunday Post delivered as a digital ePaper straight to your smartphone, tablet or computer.
Subscribe for only £5.49 a month and enjoy all the benefits of the printed paper as a digital replica.
Subscribe