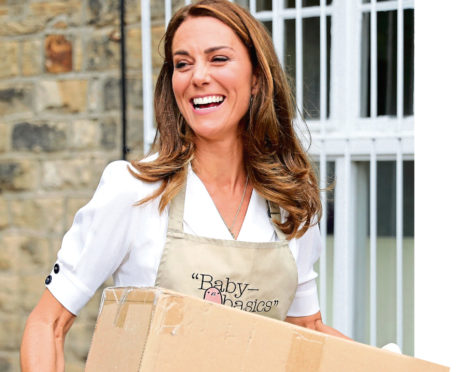 I'm all for getting stuck in and making the best of difficult situations but it's fair to say that 2020 has – so far – been a real stinker.
In just a matter of weeks, we went from the normality of visiting friends, going out for dinner or popping to the shops, to being cooped up in our homes, worrying about how the coronavirus crisis was going to affect our loved ones, our health, our jobs and our finances.
But, for some households, the pandemic has simply further compounded many everyday issues, adding yet another stress to an already overflowing plate of worries. For some it has been the fear of not being able to afford rent. For others, just putting food on the table or keeping their children in fresh, clean clothes is a constant challenge. And for many, it's all of the above.
It was these families I thought of last week when I saw the Duchess of Cambridge make a visit to a local charity that provides essential supplies to mothers in need. When you live comfortably, it's easy to forget just how many people are battling through very difficult circumstances, so it's fantastic to see Kate using her profile to highlight just how real the issue of poverty still is in our country today.
During her visit to Sheffield-based Baby Basics UK, Kate talked of "literally bursting into tears" after hearing from families who have found it hard to cope during lockdown, including a nurse who, despite working hard on the frontline, has still been struggling to make ends meet. It just goes to show you, anyone can be affected by poverty, even those earning a living doing vital roles within our health service.
As a mum to three young children herself, it's no wonder Kate was so moved by this experience – and it's great to see she's not only raised awareness but also much-needed donations for the charity as a result.
She is spearheading a campaign to encourage high-street brands to donate new items, including nappies, bedding and clothing, to baby banks across the country, and 19 large brands and retailers have already donated more than 10,000 products. I didn't realise that, due to safety concerns, projects have been unable to accept donations of second-hand clothing during lockdown, and therefore many charities have been struggling to continue providing support to the families who need it most.
I strongly believe those of us who are in a position to help should do everything we can, no matter how big or small the gesture.
For example, when I was driving back home from London last week, I started thinking about the government's Eat Out to Help Out scheme. I stopped at a Burger King for a fast-food treat and when I went to pay for my double cheeseburger, fries and a bottle of water, I was surprised when the total only came to £3.30.
I double-checked with the server, and she repeated the same amount. I had forgotten about the offer, which gives diners 50% off meals until the end of this month, and it did make me wonder if it was right for me to receive a subsidised discount I don't really need.
I would much rather pay full price and have the extra money set aside for someone who needs it. Perhaps there should be an option where customers can choose to forgo their discount, with the cash then put aside for a local food bank.
Over to you, Mr Sunak.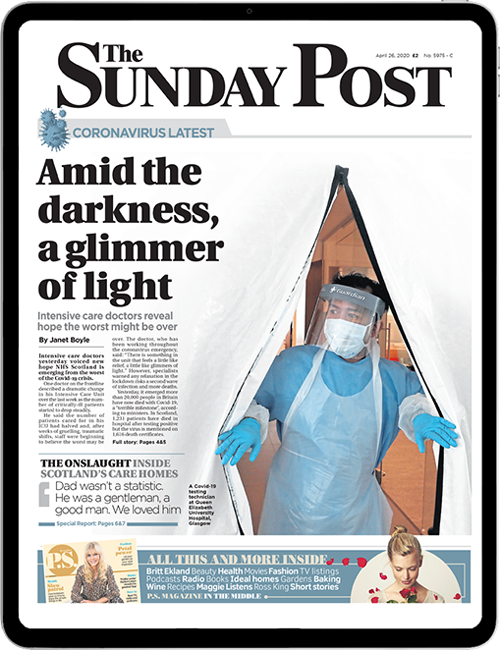 Enjoy the convenience of having The Sunday Post delivered as a digital ePaper straight to your smartphone, tablet or computer.
Subscribe for only £5.49 a month and enjoy all the benefits of the printed paper as a digital replica.
Subscribe