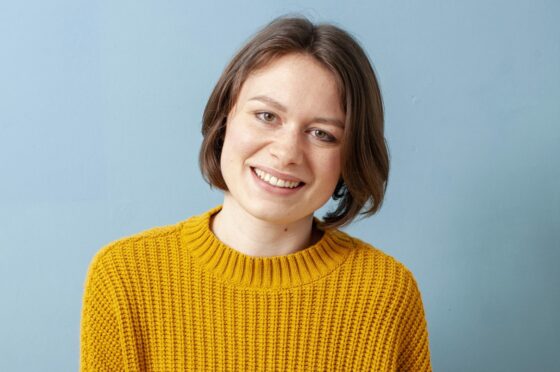 Beth O'Leary, 29, discovered she was pregnant with her first child while writing her latest romantic novel, The No-Show. The birth of her baby boy is wonderfully life-changing, but it's not the first time her world has turned around.
O'Leary was just 25 when her debut The Flat Share took the romcom community by storm, selling a million copies and being snapped up by streaming service Paramount Plus. No one-trick-pony, O'Leary's second, The Switch, was given a rave review by the queen of commercial fiction Marian Keyes, and is being adapted for film by Steven Spielberg's Amblin Pictures.
The Hampshire-based writer – whose fifth book, to be released in 2024, was partly penned in Scotland – says: "I cannot believe this has happened. I have been writing since I was a child. It is all I wanted to do. The No-Show is novel number four but I still feel like a newbie. I used to work in children's publishing. I was around people whose dreams were coming true."
With a new baby, a string of best-sellers under her belt and a future in film, O'Leary's dreams are coming true, too.
She reveals: "I found out I was pregnant with my first baby when I was writing the book. There is nothing like giving birth to keep to a deadline. In my first trimester I was really nauseous and had a sick bowl beside me like a little handbag. The book was the perfect distraction. I wrote it very fast. It took me six months to complete the first draft. The baby came right at the end on July 6, 2021.
"I wrote some of it while breast feeding, typing it on my phone and at other times with one foot on the baby bouncer. The desire to write has not gone away. It was more about finding those little moments when I could squeeze it in."
O'Leary's first novel was based on her own experiences of flat sharing.
She was living with her doctor boyfriend – now husband Sam, 30 – who worked nights leaving her the place to herself during the day. She says: "It struck me – what would happen if two strangers lived this way."
The idea of a one-bed flat share with the occupants taking turns to use the bed was the plot for the epistolary romance. In it Tiffy Moore moves into a surprisingly cheap one bedroom flat share. But O'Leary says that while she has never met her flatmate "they get to know each other through the traces they leave behind."
The No-Show, out on April 28, came about after the author's brother asked if she was sticking with "the theme of two".
So she came up with her first "ensemble" – three women, three dates, one missing man – the same significant other in each of their lives.
Cue Siobhan as she waits for Joseph to share a Valentine's Day breakfast with her; Miranda who is waiting for the same guy to turn up for their February 14th lunch; and Jane, who early evening waits for him to take her to a Valentine's engagement party. But there is a twist few will see coming.
It's the book O'Leary describes as a "tricksy beast" that "held on to its secrets until infuriatingly late in the writing process."
O'Leary says: "Each woman needed her own story arc. It was like writing three novels."
Challenge met, O'Leary's next book is already underway. "I took myself off to a writers' retreat in Galloway Forest Park and wrote 5,000 words in a day."
But she's not giving anything else away. "It will be out in 2024. It's a secret until then."
---
Beth O'Leary – The No-Show, Quercus, £14.99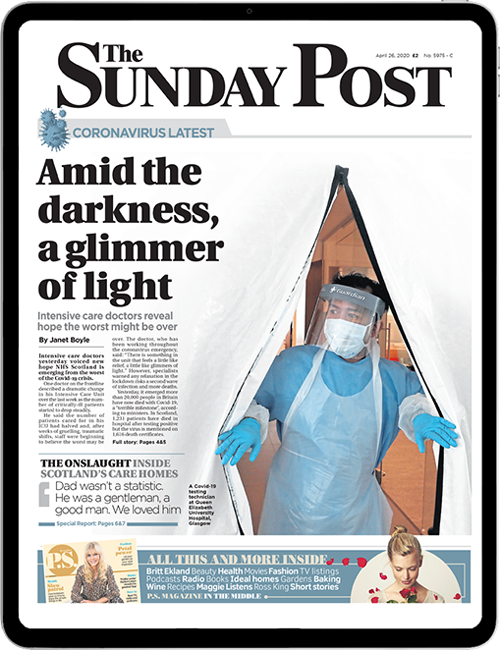 Enjoy the convenience of having The Sunday Post delivered as a digital ePaper straight to your smartphone, tablet or computer.
Subscribe for only £5.49 a month and enjoy all the benefits of the printed paper as a digital replica.
Subscribe