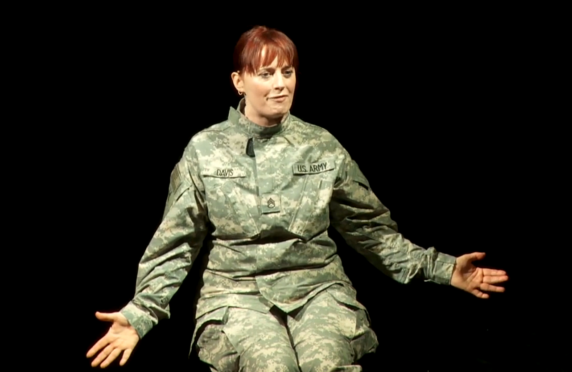 Before the #MeToo movement, Mary Jane Wells had already taken on the might of the American military establishment to help expose the trauma of sexual assault within the ranks.
Now the writer and actress is taking her play, Heroine, the true story of a female US Army officer assaulted by four colleagues, to the US capital.
The show is to be performed in the prestigious John F Kennedy Center for Performing Arts in Washington DC – America's political and military heartland.
"It's a dream come true to perform this show in the centre of political America and in a high-level military community," said Mary Jane, who studied at Glasgow University and the Royal Conservatoire.
"It is testament to the fact we still live in a democracy that I'm being programmed there, and I just want to make sure I represent survivors well.
"I was also hoping to do the show in the Scottish Parliament, as well as an Army base, so that conversations can take root where they are most needed.
"I thought there would be interesting things to come out of doing it in Parliament, but it just wasn't going to happen. Every door I knocked on, I felt like it wasn't open.
"But, in doing so, there are some allies I've found in Parliament who do want to talk about it and will come to see the show when I perform it at the Traverse Theatre in Edinburgh this month.
"I think there is an interesting conversation to be had about perpetration and power and how it continues, and where does Scotland sit on that."
Sexual assault is so prevalent in the military that it has an official name – MST, which stands for military sexual trauma. Last year, the US Defence Department estimated there were 20,500 instances of "unwanted sexual contact" in 2018, an increase of 38% from the previous survey in 2016.
Writer-performer Mary said: "Many of the survivors are men. It's not anything to do with sex – it's about power, dominance and poor leadership."
Heroine is the story of Danna Davis, a lesbian who joined the Army before the controversial Don't Ask, Don't Tell policy was repealed.
She was the only woman in her company and went on to lead a squad into combat, where she served on the battlefield alongside one of the soldiers who had raped her.
Mary Jane was introduced to Danna's story through an unmade film script and they soon became friends, with Mary Jane offering to tell the veteran's story on stage, with funding support from Creative Scotland and Aberdeen Performing Arts.
Mary Jane believes if the military system, particularly in America, was to change the way it dealt with sexual assault, it would eventually have an effect on wider society.
"It always trickles down to civilian life, so if they took the lead we would be flying. It's a question of not sweeping it under the rug, having the right conversations, and being willing to look at the legal system and changing it."
---
Heroine, Perth Theatre, Traverse Theatre, Edinburgh, January 29-February 1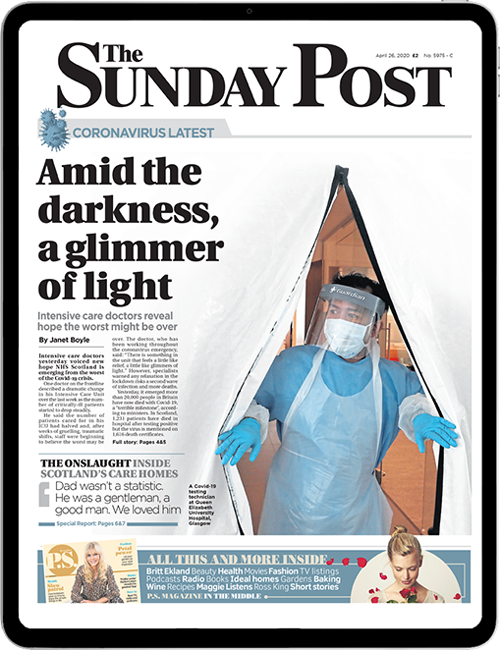 Enjoy the convenience of having The Sunday Post delivered as a digital ePaper straight to your smartphone, tablet or computer.
Subscribe for only £5.49 a month and enjoy all the benefits of the printed paper as a digital replica.
Subscribe