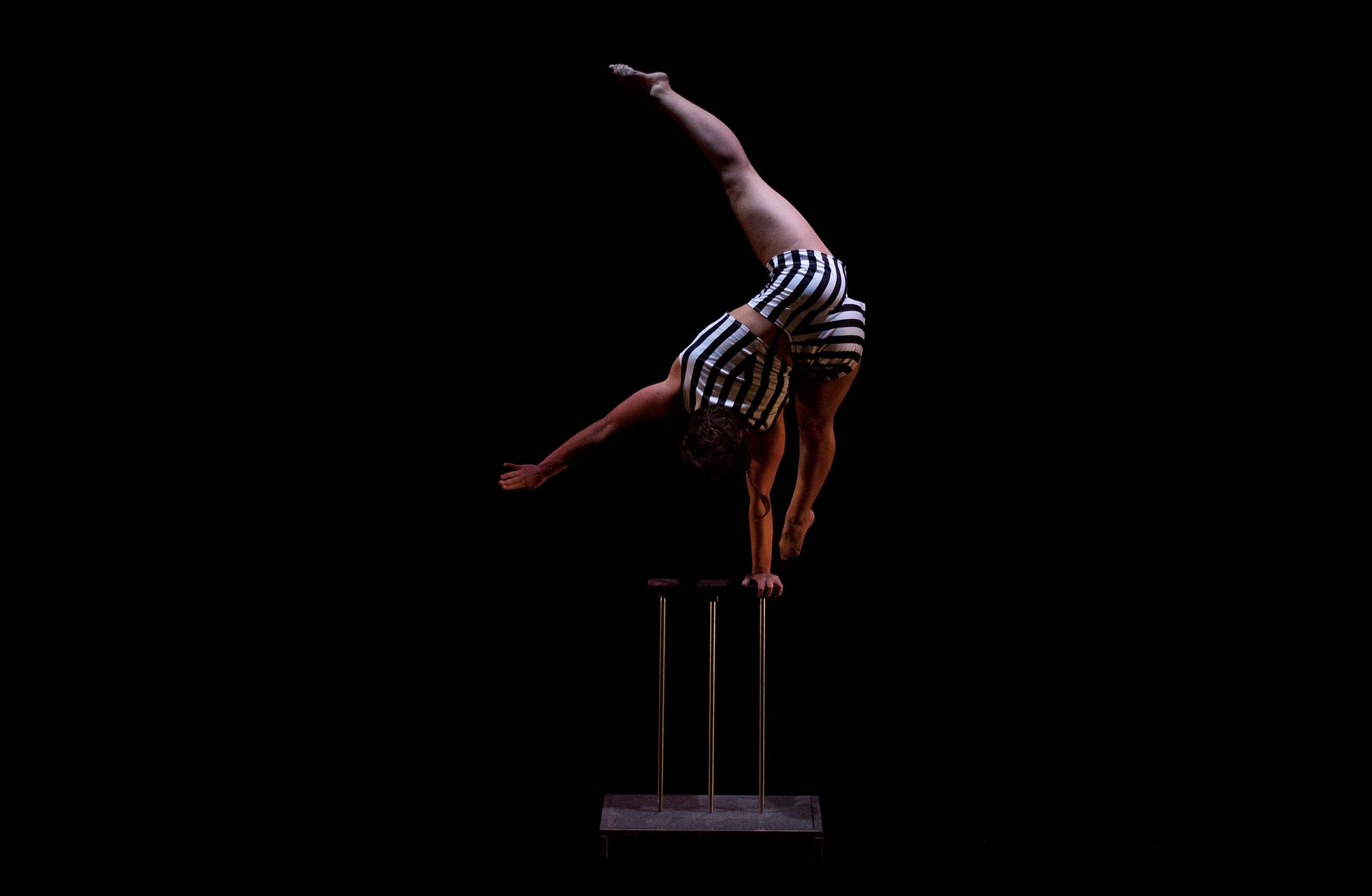 THE Me Too movement has put the treatment of women in the film, TV and music industries under the microscope – so why should circus be exempt?
That's one of the messages carried within a contemporary circus show created by performance maker Ellie Dubois, which is currently touring Scotland from rural village halls to urban theatres.
No Show is more than just a circus show, it's a show about the circus, taking a peek behind the curtain at the real lives behind the showmanship.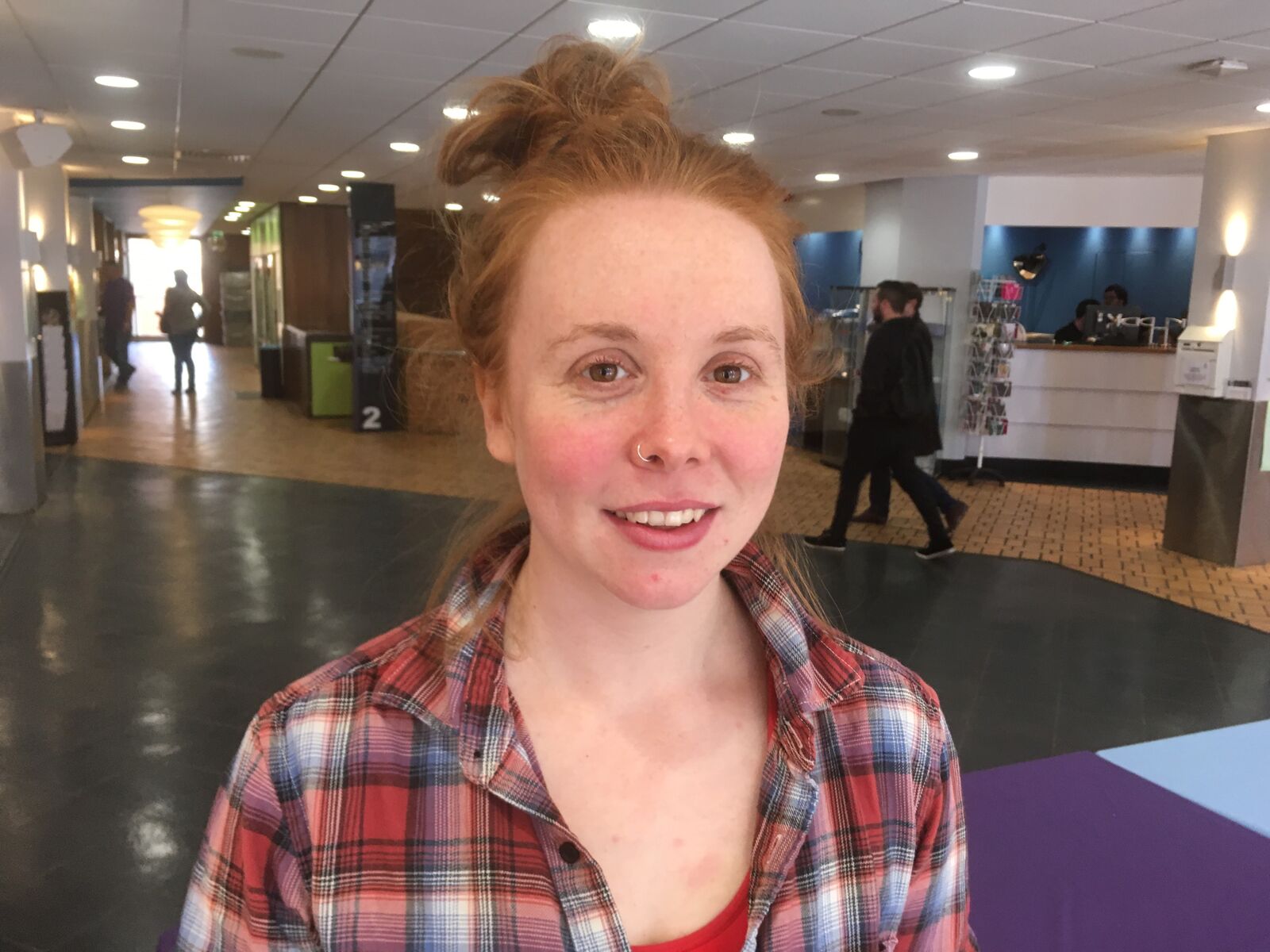 Devised by and centred around its all-female cast of performers, it explores gender and sexual politics in a show described by trained circus performer Ellie as both 'super fun' but 'a bit more thoughtful'.
"It came about from me and then us as a collective wanting to explore the idea of what  expectations are of female circus performers," Ellie explains.
"When I was watching shows in London, and was thinking about what kind of circus performer I'd be when I became a professional, I didn't see very many roles for myself.
"It feels like, for the most part, the expectation of the female performer is that you look pretty, wear a red dress and get thrown around by men on the stage.
"Actually, all the women in the show and who I know in the industry are incredibly talented, but so often they're only allowed to perform a tiny percentage of what they're capable of."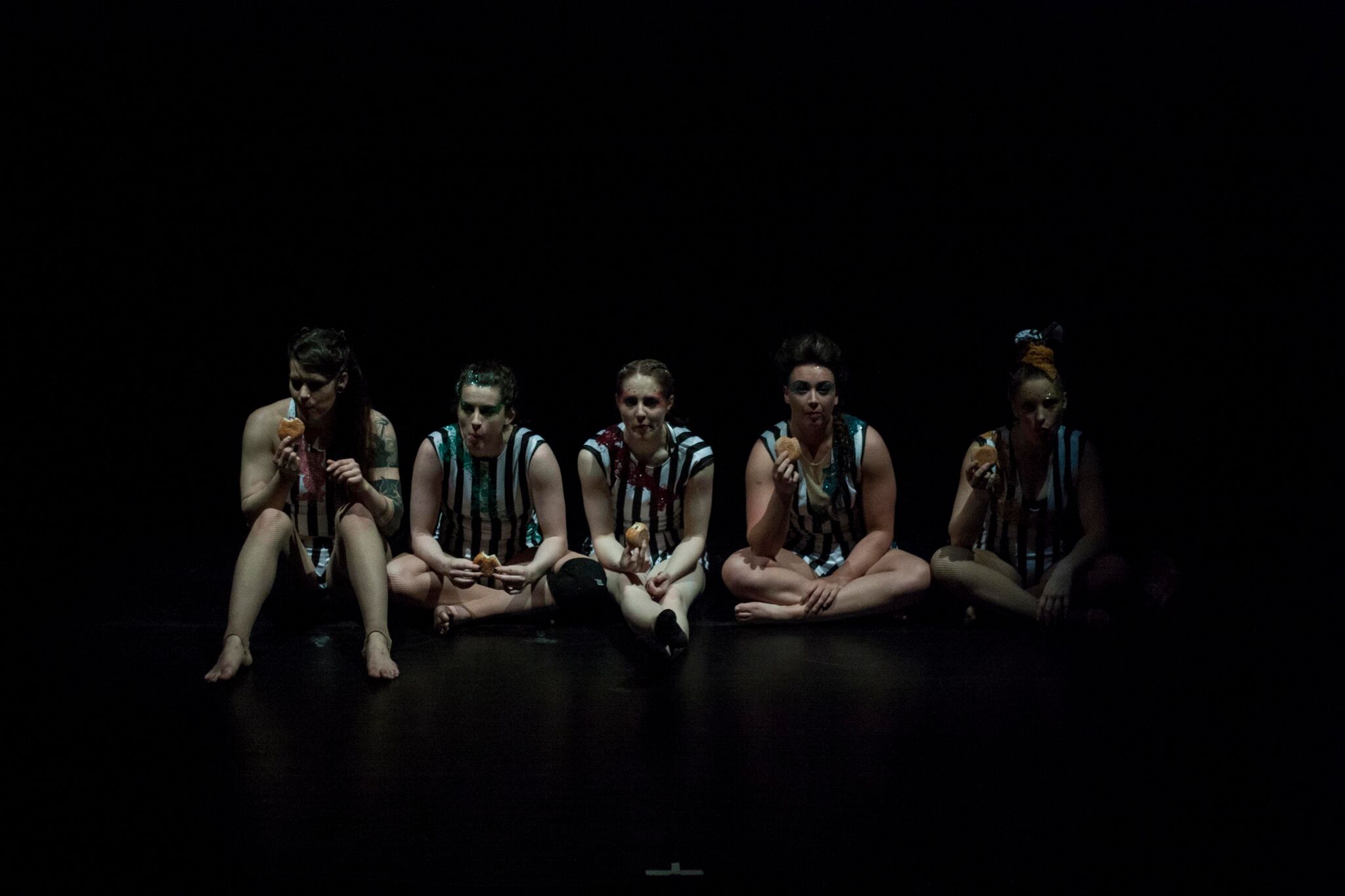 The show was produced before the Me Too movement, but provides a timely look into the circus industry as music and film are reflecting on the way women are treated.
Ellie says: "I think it makes it more relevant and important and I think that, as other industries are exploring the way women are treated, of course circus should be looking at itself and how it's treating women and what it's asking them to do on stage."
As it's been devised by Ellie and her fellow cast members, No Show draws on their own personal experiences and stories within the industry.
One performer talks quite explicitly about her training as a powerful, dynamic acrobat not being put to best use because, for her best tricks, she'd need to wear more clothes to prevent injury.
"People don't want to see those tricks," Ellie says. "They want to see her perform in very little clothes."
Ellie's own training spawned from a childhood love of circus. Growing up in London, her mum took her to the big top on a regular basis.
She was blown away by the way performers moved and the incredible things they were doing with their bodies.
"One of the things I love most about circus is when one human climbs up another human we read stories into that," Ellie enthuses, "or when someone walks across a tightrope that can mean a million things. I find that so exciting about circus."
She attended drama school at Glasgow's Royal Conservatoire before specialising her trade at the National Centre for Circus Arts in London.
"I always wanted to make my own work and I realised that the kind of shows I wanted to make were circus shows," she says.
"After I graduated I decided to move back to Scotland. I feel like even though there's not a lot of circus in Scotland it's a really exciting place for contemporary performance and art. So now I make my own work that combines those two practices."
No Show is the embodiment of this, with a lot of meaning behind the show's scintillating stunts and tantalising tricks.
Ellie says: "Circus for so long has just been people these incredible feats of the human body and that's cool and it's great that people can do these amazing physical things.
"But for me an audience member, unless the work is about something and unless the tricks are about something it's just boring. It's not worth watching."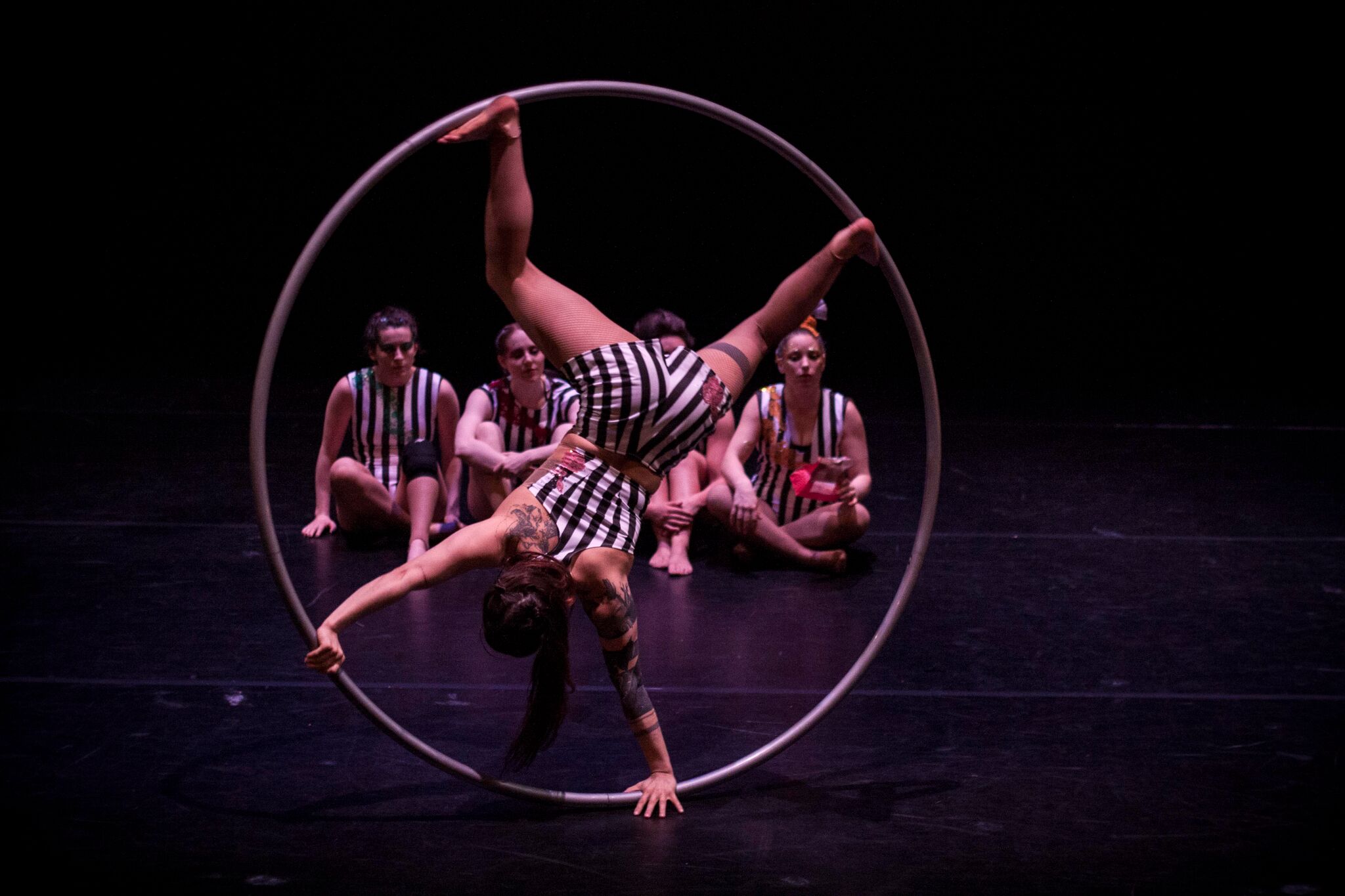 The performance has plenty packed into it, with a lot of important takeaways from the show, whether explicitly said or explored in other ways.
"There's lots of things that I think I'm exploring in the show about who is allowed to make work and who is allowed to have their work on big stages," Ellie says.
"There's a bit within the show where one of the performers talks about her best tricks which are on a swinging trapeze.
"We don't have one in the show and never have had, maybe because we're smaller and we're an all-female cast and no one would program us into a venue that would allow us to do it.
"So she does her tricks – but without the trapeze. It's very funny and it's great to watch!
"While it is funny and entertaining to watch, though, for me there is this other side to it.
"We can't do our best tricks because no one will take a risk on us and put us on a stage that'll allow us to do our best tricks.
"I think there's a lot of interesting political things in it."
One of the most extraordinary parts is when one of the performers does hair-hanging – a lost circus art that is exactly what it sounds like.
"You forget she's genuinely hanging from her hair which is incredibly painful," Ellie says.
"No Show's also about the extent we're willing to do to for our art from, Someone is willing to hang from their hair to entertain you which I think is such a fascinating concept in itself."
The settings of the current tour too have extra nuance, with Ellie believing that art should be accessible to all.
The starting point was the village Ellie now calls home, Tayvallich, near Lochgilphead on Scotland's west coast.
"It's just been so cool getting to do it in lots of places that don't get very much circus coming to them because they're just too small," Ellie says.
"For me coming from somewhere like Tayvallich, it's so much more important than going to places that are bigger because people that live here don't get to see this stuff a lot of the time.
"I just think that's totally wrong. Art should be available to everyone, wherever you live, so it's been really cool to go to really rural places.  
"I think that this show works on so many different levels. It's so exciting to have a show that can play the village hall in Tayvallich and go on big stages in Glasgow and Edinburgh."
No Show: Platform, Glasgow September 27; Perth Theatre September 28; Woodend Barn, Banchory September 29 and further dates around the country – see elliedubois.org/dates
---
---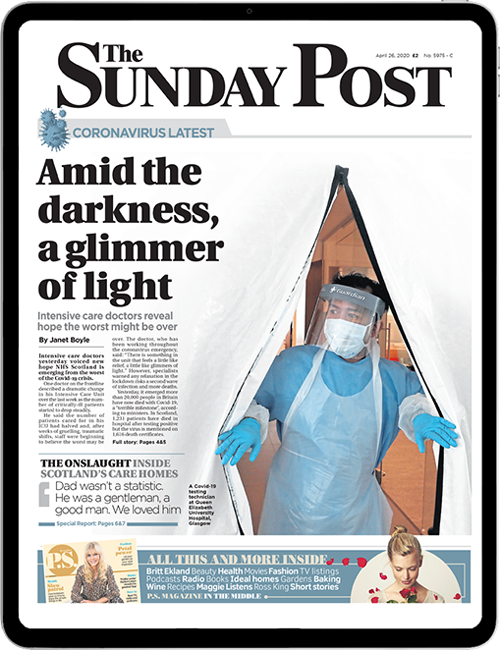 Enjoy the convenience of having The Sunday Post delivered as a digital ePaper straight to your smartphone, tablet or computer.
Subscribe for only £5.49 a month and enjoy all the benefits of the printed paper as a digital replica.
Subscribe