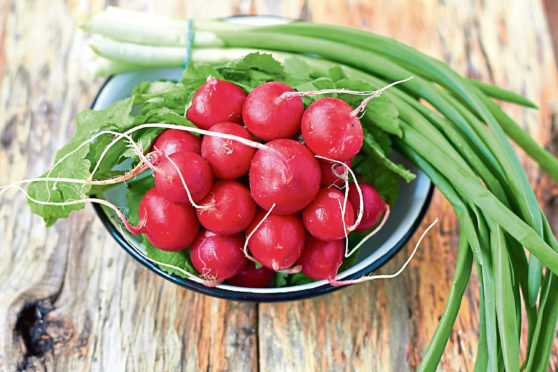 The end of May is a busy time in the veg garden, as seedlings that have been pricked out and hardened off are now ready to be planted into the ground. Some veg, such as dwarf French beans, really resent growing in cold, wet soil and so are better started off in modules and then planted out once the weather has warmed up.
Before going in, however they'll need up to 10 days of acclimatisation, when they are at first placed outside during the day and then brought in at night, before being left outdoors and covered with fleece until they are ready for planting.
Fail to do this and your beans could become cold shocked, which means that growth will stall.
We may live in a chilly climate, but one advantage we do have is long daylight hours in summer which means that, even though seed sowing is best delayed until spring is well under way, plants very quickly catch up.
Salads, spring onions and radishes sown earlier in the year should be ready to eat, but now is the time to sow cauliflowers and purple sprouting broccoli if you want to enjoy homegrown veg next winter. Keep a close eye on these once they start to grow as they can be attacked by fungal diseases. Without regular checks this can pass from plant to plant.
Once in the ground, water crops regularly as drying out can cause them to become stressed and it can also cause them to bolt, which ruins their flavour.
You can help to protect against this by hoeing between the rows during dry spells as this breaks the chain of capillary action that allows moisture to escape from the soil. It also keeps down weeds and makes life just that little bit tougher for the slugs that would otherwise nibble on your lettuces.
If you sowed pea shoots last month then these should now be ready to pick. Use just the young, tender tips and leave the plants to grow for a couple of centimetres before picking over them again. Keep sowing more for an ongoing supply of these tasty greens that are so easy to grow even if the only space you have to raise them on is a sunny windowsill.
---
What's in bloom?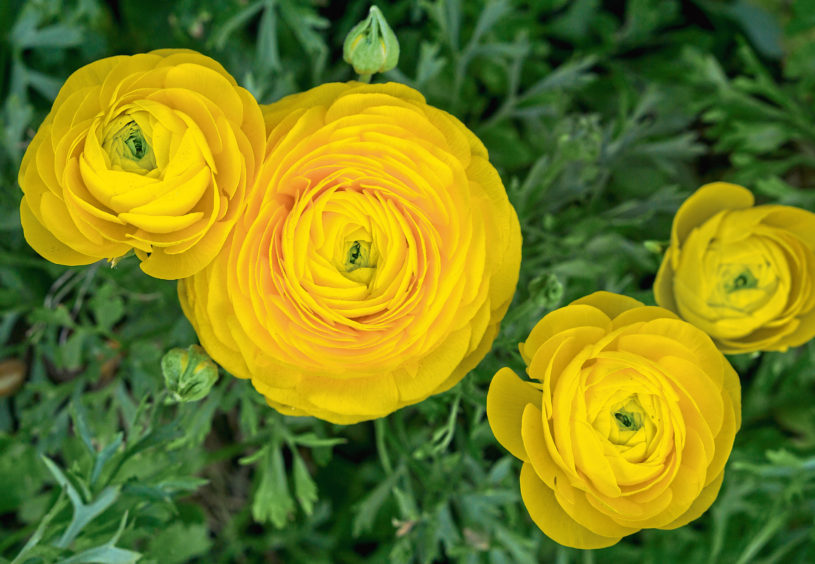 The frilled petals and sumptuous colours of Ranunculus, or Persian Buttercups, make them a favourite cut flower. They are easy to grow in pots from a planting in mid April but the bulbs, or "claws" should be dried off after the foliage dies down and overwintered indoors.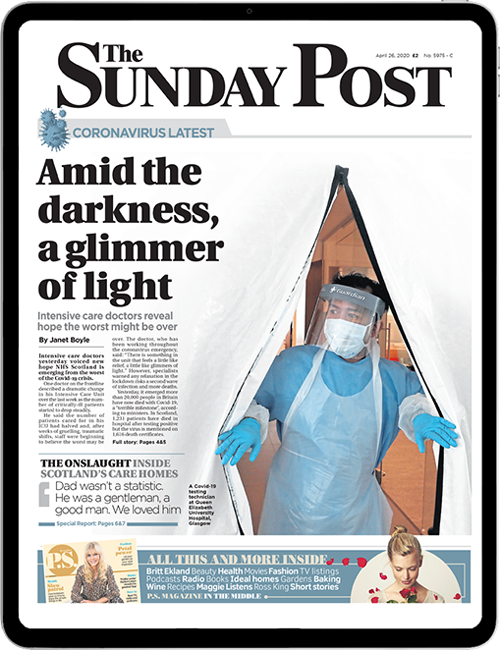 Enjoy the convenience of having The Sunday Post delivered as a digital ePaper straight to your smartphone, tablet or computer.
Subscribe for only £5.49 a month and enjoy all the benefits of the printed paper as a digital replica.
Subscribe