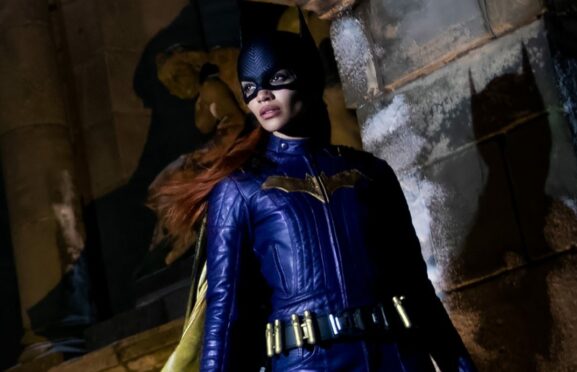 The studio that filmed Batgirl in Scotland's biggest city before suddenly canning the £58 million movie could still claim a £150,000 sweetener from the local authority.
Glasgow City Council has ­confirmed it is still in discussions with Warner Bros over the incentive, which council leader Susan Aitken said last week has not been paid.
However, it is understood the criteria for claiming cash from the council's existing Economic Development budget has been met and some or all of the £150,000 set aside could yet be paid, if the studio sends an invoice.
Councillors gave the green light for the film incentive grant at a meeting in September 2021 and filming in the city centre began weeks later before wrapping up in March.
Council papers from September said Warner Bros had applied for £150,000 to support the costs of filming activity in Glasgow and to establish an office base in the city for the duration of the production.
A source said the studio staff who were dealing with council officials lost their jobs in the recent shake-up but there had been attempts made to contact Warner Bros about the grant because criteria – such as employing local people and utilising office space – was met.
"In good faith, if you meet the criteria, funding would be available," the source said.
Yesterday, film-maker Grant McPhee, who has questioned official multi-million-pound estimates of the economic benefits brought to Scotland by studios filming here, urged Glasgow City Council to publish its contract with Warner Bros.
He previously asked the council for the paperwork under freedom of information legislation but his request was refused.
McPhee said: "The Warner contract is now something that is in the public interest and should be scrutinised. The Hollywood lights can dazzle but the wording in that contract will determine what happens. I'd be interested to know how much will be spent in legal costs to establish what needs to be paid and what doesn't."
Council leader Aitken did not respond to a request for comment, but writing on Twitter last week, she said: "No public money has been paid to Warner Bros."
Warner Brothers was asked if the grant would be claimed but the studio did not respond, while Glasgow City Council said: "Discussions ­continue with the producers."
Batgirl – starring Leslie Grace, Michael Keaton, Brendan Fraser and JK Simmons – was due to be shown in cinemas and streaming services later this year but it was suddenly shelved last week amid reports test screenings had not gone well. However, there was recently a change of leadership at Warner Bros and the studio said it had gone through a strategic shift, which also saw the movie Scoob! Holiday Haunt shelved.
It has been reported in the US that new CEO David Zaslav has prioritised cost-cutting measures and, by locking two movies in the vault, Warner Bros will take a tax write-down and recoup costs, although the studio has declined to comment.
Warner Bros bosses said they are considering a restructure of the DC superhero franchise and the implementation of a 10-year plan, to emulate the success of their Marvel competitors.
David Zaslav said the company would focus on the quality of forthcoming blockbusters in order to ­protect the DC brand.
Batgirl director Adil El Arbi said yesterday Marvel boss Kevin Feige reached out to him to offer support after Batgirl was axed.
El Arbi shared several messages of support on social media, including from British filmmaker Edgar Wright and Guardians Of The Galaxy director James Gunn.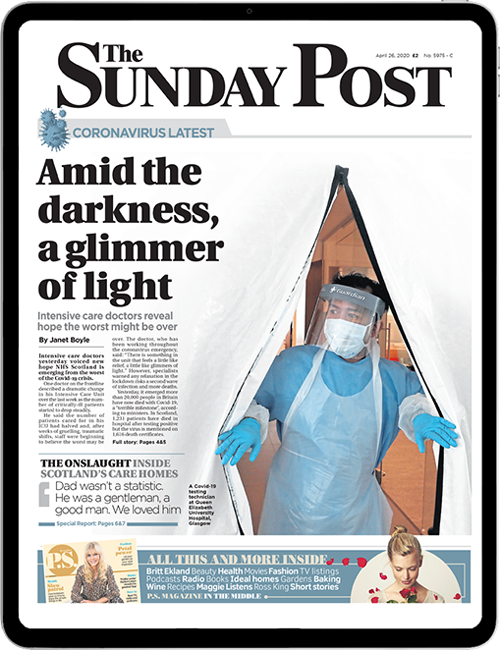 Enjoy the convenience of having The Sunday Post delivered as a digital ePaper straight to your smartphone, tablet or computer.
Subscribe for only £5.49 a month and enjoy all the benefits of the printed paper as a digital replica.
Subscribe