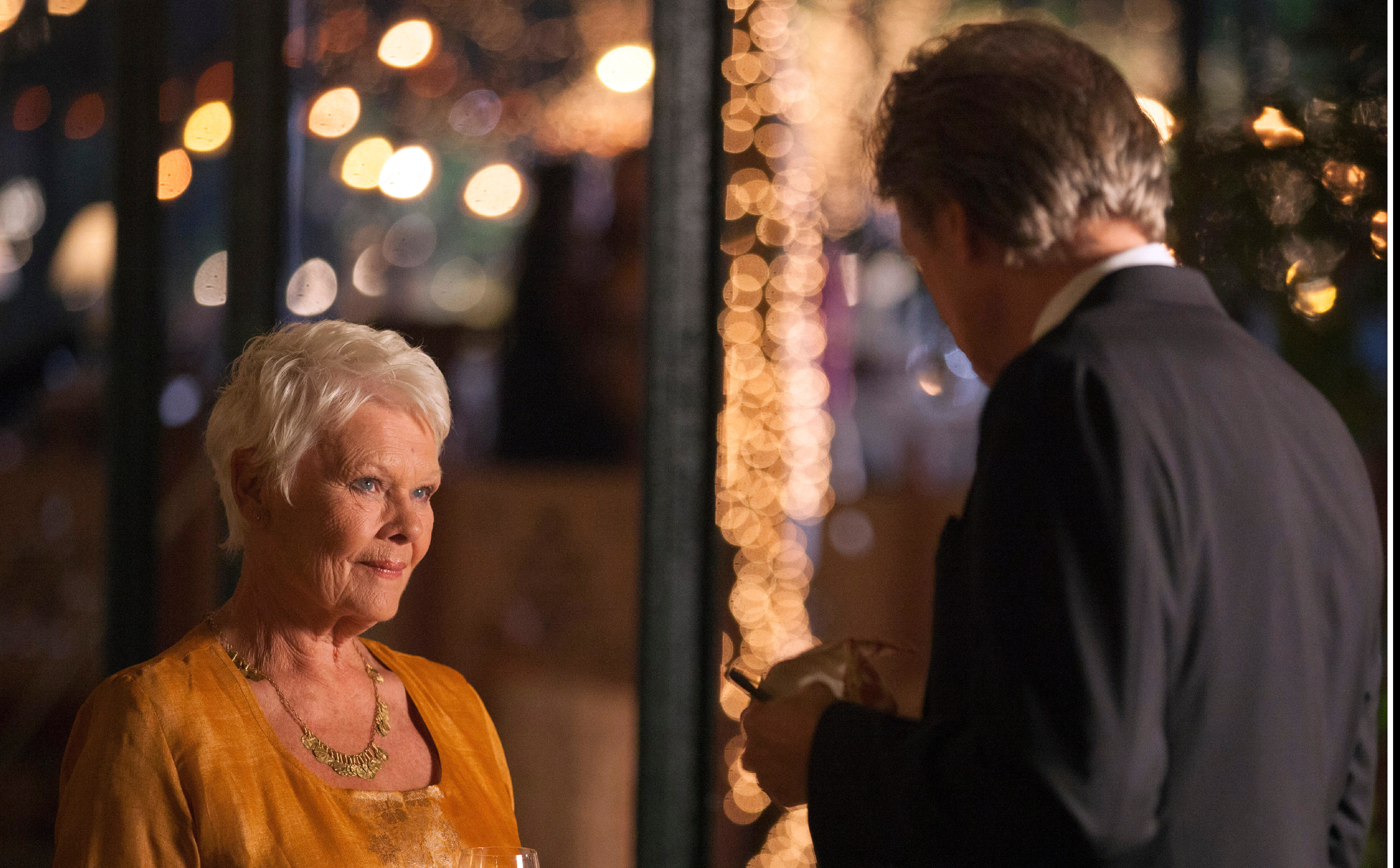 FINDING love in your 20s is hard enough but getting back in the dating game decades later can be even more daunting.
More people are looking for love in later life, often after divorce or bereavement, with an estimated 80 million over-50 singles around the world.
But thanks to online dating websites, platforms and apps, it's never been easier to find love the second time around.
Lumen, a dating app designed exclusively for the over-50s, launched last month with creators claiming it will provide a "safe, welcoming, and age-appropriate dating community" for the 7.5 million single, divorced or widowed people in the UK.
In Scotland, the app is available for singles in Edinburgh and Glasgow. Charly Lester, co-founder of Lumen, said: "Dating sites are often geared towards millennials or the much older market, and people in their 50s and 60s seem to have been forgotten about.
"When they are trying to date, people will ask their kids what apps or sites to use and they will point them towards what they know. But often they just aren't tailored for them.
"And over 50s probably didn't dated much before they met their first partner, so not only are they re-entering the dating scene but they are also dealing with technology that didn't even exist 15 years ago.
"But people are so much more open about using apps to date and there's no stigma anymore."
Becoming single in later life can lead to loneliness, but according to Heather Smith, of Age Scotland, it's important to return to romance only once you're ready. She said: "It's not uncommon to feel lonely, especially if you've lost a partner or decided to go your separate ways. It's important to allow yourself time to grieve this loss as this process is different for everyone and every relationship."
According to a survey by YouGov, in partnership with "slow dating app" Once, nearly a quarter of Scots find dating apps addictive. However, the same survey also discovered one in four Scots find dating apps to be "boring or tiresome", which Once relationship expert Ezgi Ceren Isik, says could be down to the seemingly endless options now available to singletons.
She said: "Ultimately it is about finding the app that is right for you, and digital dating may not be for everyone. Most apps encourage endless swiping which is boring and can leave you feeling rejected and tired – opting for a slower approach removes the repetitive swiping."
Divorce is one of the big factors that can lead to being unattached in later life, and although marriage dissolutions were down 11% between 2016 and 2017, 7,938 divorces were still granted last year in Scotland alone.
After divorce, Ezgi's admits online dating can be overwhelming for the over-50s, especially as it probably wasn't the norm when they were last single. Her advice is to make sure you're ready before entering the digital world.
She explained: "Post-divorce emotions may still be raw so it's important to be mentally ready to move on into a new relationship. Children may also be involved, so take your time when dating and ensure the person you're dating wants the same thing.
"After a bereavement, so many rush back into relationships to fill that void, but it can put a lot of pressure on a new partner."
She added: "But a lot of people have met online and found their happy ever after."
Carol's story 
After becoming single for the first time in almost four decades, Carol McKechnie was nervous about re-entering the dating world.
But when friends introduced the 58-year-old to online dating, she soon found there were plenty of eligible singles out there to meet – although, she admits, it was difficult at first.
"It's scary getting back into dating when you're older," she said.
"When you're younger you can go to clubs or out for a drink with friends, but it's not as easy for a woman my age. The last thing on my mind was socialising to meet someone new – it's difficult to believe that you can do it all over again.
"But one night I went out with friends for a meal, and one of them got hold of my phone and installed Tinder. She went through swiping right and my phone was going mad! I just thought, 'Oh no that's not the way to go for me'.
"So I looked into other dating sites and I joined match.com. It took me a while to use it, but curiosity got the best of me."
After a while Carol started to date again, which she described as a "huge learning curve" as she navigated meeting people and adjusted to her new life.
Then one day, while looking through online profiles, a familiar face jumped out at her and she realised it was a friend she had met years earlier at an indoor bowling club.
She sent off a message but didn't hear anything back. Then six months later, a note arrived in her inbox – and the rest, as they say, is history.
Carol connected with Fred, 63, and what started as a few messages back and forth soon turned into a whirlwind romance.
After just a few dates, the pair quickly become an official couple, and were engaged within three months of reconnecting.
"We didn't really know each other back then – just to say hello in passing. I was happily married at the time and so was he," said Carol, who lives in Aberdeen.
"Then we started messaging each other back and forth and met up for dinner. We both actually said we would never get married again because we didn't want to go through another divorce.
"But we started dating at the end of February last year, quickly made a commitment to each other then got engaged in the May. We were married in April this year.
"Our wedding day was truly magical – we wanted it to be all about new beginnings.
"I never thought I would be in this situation again. I don't think I've ever been this happy."
After meeting the perfect partner, Carol encourages anyone dating in later life to stick it out as they might just find what they have been missing all along.
She said: "I have a friend who said to me, 'Oh I just couldn't do online dating' and I always say, 'But just look who you might find!' If you're meant to find someone, you will."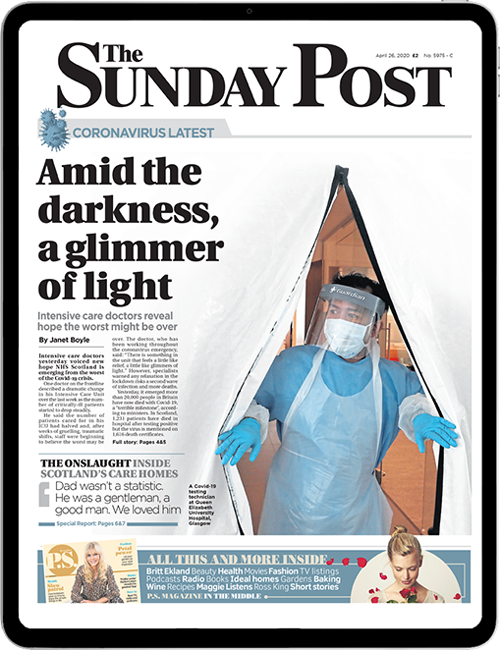 Enjoy the convenience of having The Sunday Post delivered as a digital ePaper straight to your smartphone, tablet or computer.
Subscribe for only £5.49 a month and enjoy all the benefits of the printed paper as a digital replica.
Subscribe