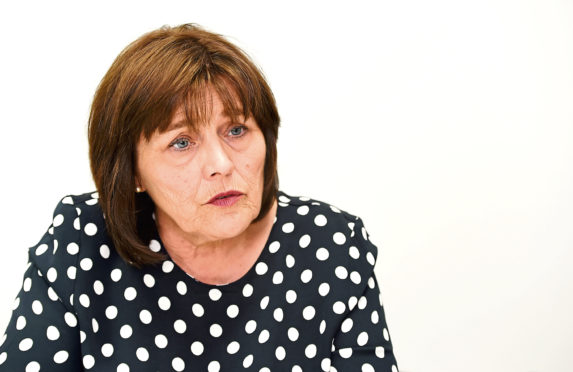 A specialised treatment for stroke victims that can prevent disability is to be made available to some Scottish patients next year, health chiefs say.
Scotland's limited thrombectomy service was withdrawn last year, prompting calls for its reintroduction.
Scottish Health Minister Jeane Freeman said a phased implementation of a national service will begin next year.
The announcement was welcomed by charity Chest, Heart and Stroke Scotland, which wants the treatment for up to 800 stroke patients every year.
Chief executive Jane-Claire Judson said: "This announcement is positive progress. We are now clearer on the timescale when we will start to see this life-changing procedure available to patients.
"However, there is still a long way to go. We need to make sure there are no more delays and that the three centres are up and running quickly.
Described as "Dyno-Rod for the brain", the treatment involves the blood clot causing the stroke being physically removed from the blocked artery.
Last year The Sunday Post told how Glasgow man Guy Lyons, 64, who collapsed with a stroke while on a break in Belfast, was saved because the city has one of the UK's main thrombectomy centres.
Guy said at the time: "The operation gave me a chance and it is hard to believe I would not have been given that chance in Scotland.
"I am grateful I was in Belfast when I had my stroke, which meant I had the best possible treatment and a thrombectomy, which I'm very sad to say wouldn't have been the case in Scotland."
Ms Freeman said: "Once the framework is finalised, appropriate thrombectomy service sites will be approved."