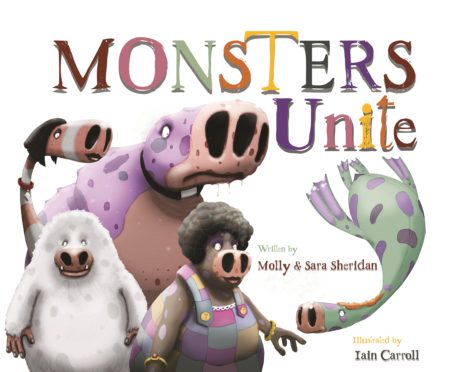 When Molly Sheridan was a little girl she loved listening to her mum's bedtime stories about Nessie and her monster friends.
But she never dreamed the two of them would sit down together one day and write a children's book inspired by those same stories.
Molly teamed up with her mother, author Sara Sheridan, to write Monsters Unite, a picture book about the shy Loch Ness Monster who fights plastic pollution with other water monsters.
"Monsters Unite is living proof that I used to make up stories for Molly all the time. Her favourite was an epic that went on for years about all sorts of different monsters," says Sara, 50, who lives in Edinburgh.
"The book was bought in a bar, when I bumped into a publisher at the Islay Book Festival two years ago and we started chatting about the importance of telling stories to children. I told him about the stories I told Molly and he bought the Nessie one there and then."
Publisher Alan Windram, who runs Oban-based Little Door Books with his wife Susan and is also an award-winning children's author, takes up the story.
"I immediately loved the idea because it's a new take on Nessie – it's more of a monster story – and the illustrations by Glasgow-based Iain Carroll give it a quirky, edgy look. I suggested Sara write the book with her daughter as it's interesting to get the child's perspective and find out what they loved about a story."
Molly, 27, a make-up artist working in film and television, jumped at the chance of writing down the stories she'd loved so much as a girl.
"I never thought I'd ever see my name on a book as I'd been told many times I might be dyslexic. I felt stupid at school and stopped trying hard," she says.
"Writing Monsters Unite with my mum opened my eyes to how much work goes into writing a book, and has given me a better understanding of her day-to-day life as an author."
Sara insists she owes her successful writing career to Molly as she gave up her day job as a university administrator to spend more time with her young daughter.
"After my first husband and I separated in the mid-90s, I was a single mum doing quite a heavy full-time job with lots of responsibility," she says.
"I realised I couldn't do it all, so I came up with the crazy idea of writing a book.
"I wanted to find something I could do at home, so I literally sat down with a friend and we wrote a list of things I could try. One of them was to write a book and I thought, 'I'll do that'."
In 1996 she quit her job to give it a try – a move she doesn't recommend to budding authors.
"It was a terrible idea, a huge risk, but I was lucky. My first book, Truth Or Dare, sold within three weeks of sending it out and sold well, and that was it," she says.
Sara used storytelling as a creative way to teach her young daughter about life.
"The stories we tell our children are important because they help form their view of the world," says Sara.
"Molly remembers this as a funny story but her mother hid a message inside it: famous people are just the same as ordinary people," she says.
She's learned other lessons from her imaginative parent.
"Watching the way my mum talks to kids has always inspired me to be as open, patient and creative as possible with the children in my life. I took it for granted at the time, but looking back I'm in awe of how she was always so caring – and still is."
But Sara admits she also learns from her bright and outspoken daughter. When they came to write Monsters Unite, it was Molly's idea to update the original story and bring in concerns about the plastic polluting our oceans.
"Monsters Unite is about working across borders and cleaning up the oceans," says Sara.
---
Monsters Unite by Molly and Sara Sheridan, published by Little Door Books, out now. A free audio book and songs can be downloaded from littledoorbooks.co.uk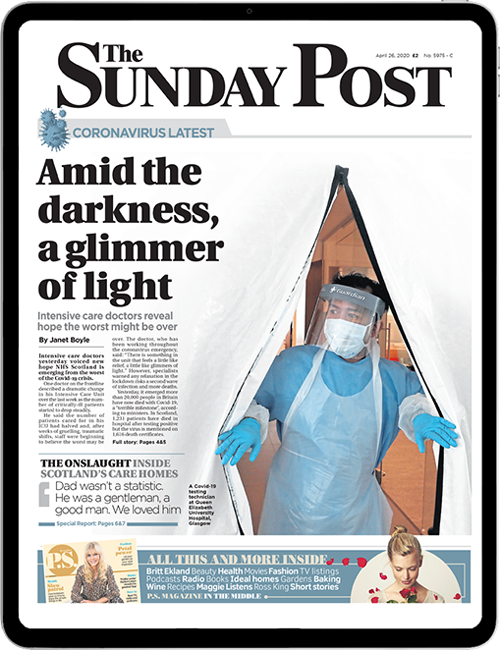 Enjoy the convenience of having The Sunday Post delivered as a digital ePaper straight to your smartphone, tablet or computer.
Subscribe for only £5.49 a month and enjoy all the benefits of the printed paper as a digital replica.
Subscribe