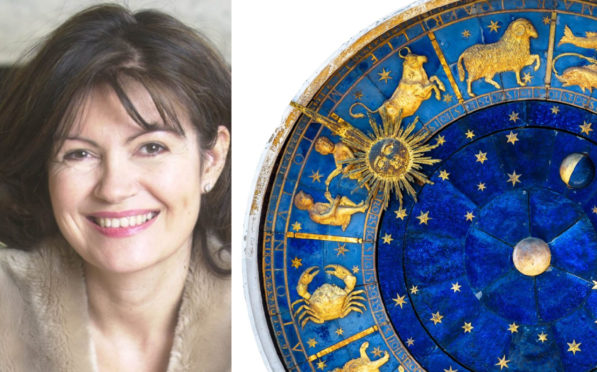 If the past 12 months have taught us anything, it is that uncertainty is the only certainty, the only prediction is upredictability.
However, living through one of the most turbulent years in history has encouraged a growing number of people to turn to the stars to make sense of our upside-down world with astrologers reporting a boom in business.
The ancient practice, which last experienced such a renaissance during the 1970s, has seen a surge in popularity over the past year, particularly among young millennials, mainly women, who have fuelled the growth of horoscope apps and star sign-themed social media accounts.
The market for astrology apps, which provide everything from daily predications to palm readings, was worth an estimated £1.6 billion globally in 2019, with The New York Times describing the "mystical services market" as a growing area of interest for venture capitalists. One of the most popular apps, Co-Star, which has been downloaded by more than 20 million users worldwide, raised over £10 million in funding just last month.
Celebrity astrologist Debbie Frank – her most famous client was the late Princess Diana – believes easy access to such technology is a key aspect of the rapidly growing demand for her services. "The popularity of astrology always seems to go through cycles, but I really have never been busier," explained Frank, whose new book, What's Your Soul Sign?, is published on Tuesday.
"For the iPhone generation, their whole concept of reality has changed fundamentally, and they really do live and breathe astrology. The virtual reality – what we see on our phones – has made people much more comfortable with something like astrology, which is invisible.
"Some people, who are perhaps a little bit more sceptical about astrology, assume that it is about prediction, when really it's not. It's actually, on a deeper level, really focused on your birth chart, which is a map of the intentions of your soul. That does sound very deep, but it is basically your soul's vision for what kind of life you can lead, and you then choose what to do with the life patterns and the challenges. Younger people seem to connect with that."
Here in the UK, Google searches for the term "birth chart calculator" have risen by 80% in the past 12 months, while more than five million posts on Instagram are tagged with "zodiac" and almost eight million are related to "astrology".
Nicole Campbell-Watson, 28, used to flip straight to the back of magazines to check her horoscope, but now consults an astrology app, a daily ritual which she says gives her structure and motivation.
"I find astrology extremely comforting because it makes me feel understood and heard," said Campbell-Watson, from Glasgow, whose star sign is Cancer. "It puts the words onto paper that I can't quite articulate myself.
"As far as predictions go, I don't tend to pay attention to them, really – I don't think a horoscope can, for example, predict that every single Leo can 'expect a call from a long lost friend'. That's a bit too far for me. But I do look at my birth chart for guidance and reassurance."
Campbell-Watson is not alone in seeking comfort from horoscopes and birth charts.
Glasgow-based counsellor Laurele Mitchell admits many people are currently yearning for reassurance, turning towards the idea of "something bigger than us" to provide meaning during an unpredictable time.
The 'Counselling Directory member explained: "We are, particularly now, living in such a time of uncertainty, so there is a really strong drive in people to make sense of the word – to feel like we have something to cling to as a life raft. We really are looking for things that give shape and meaning to life.
"We have a real need for certainty, and things like astrology perhaps fill that void. It's almost analogous to religion. Certainly during the pandemic, I've had people presenting with much more existential questions. We think we have mastery of the universe, but really we haven't, and if people are deriving comfort from astrology, it's probably from a sense of giving life more meaning."
For Debbie Frank, finding meaning in life is astrology's main concern. It's about looking at the positions of the planets, exploring how their movement works as "shorthand for the soul" and life in general.
She explained: "Astrology is very multi-layered and people can take from it as much or as little as they need. It can be as simple as a meme about Mercury being in retrograde – the three times a year when we all seem to lose our car keys – or it can be a guide to the endless depths of your soul journey.
"For some, astrology is like a psychological X-ray of your soul – what you came in with, what you're here for, and what you signed up for. You can never learn it all, and that's why it's endlessly fascinating for me."
And so what do the stars have in store for 2021? Frank says we should be hopeful for brighter days ahead, as we enter the age of Aquarius – yes, just like the 1969 hit song by The 5th Dimension.
She continued: "People keep asking me whether I could see Covid in the stars – well, yes is the answer. When I was looking, years before, at the line up in Capricorn in January 2020, it was a very crisis ridden line-up. We didn't know exactly what, but we knew it was going to be about fear and that it would be global – that's what the 'vibe on the street', as I call it, would be.
"That very intense line-up is now dissipated, and we're moving into the Aquarian Age. The last time we had this conjunction of Jupiter and Saturn in Aquarius was during Renaissance times. That's how rare it is. We're moving into a new 200 year era.
"The last 200 years, which was all earth, were about materialism, consumerism, industrialisation. Now we're moving into air, which is about people, humanitarianism, ideas, and communication. I feel thrilled that we're moving into this age of light."
---
Accuracy of astrologer's insight felt like she had taken a peek into my soul

– Sunday Post writer Alice Hinds
Recently, after yet another long phone call discussing my disastrous dating life, one of my best friends said to me, "Gosh, you are such a Pisces". She was referring, of course, to my tendency to be overly sensitive, too trusting, and my uncanny ability to sense other people's feelings. She often says I can "smell emotions" and she's not wrong.
However, apparently it's not just my sun sign – the main zodiac symbol most people can recall – that gives an insight into my personality. I had the pleasure of having my birth chart read by Debbie Frank, which involved looking at the alignment of the planets in relation to the exact date, time and location I was born. As well as having my sun in Pisces, I now know my moon is in Scorpio, while my rising sign is Gemini. Debbie described this combination as "supersonic" which I've taken as the highest compliment.
She explained: "There's this lightness to you, and you're tremendously personable – with a Gemini rising you have always had a lot of people around you, and as a Pisces you are a flipping fish, so you can float through and find your way without getting caught."
So, far, so accurate.
"But, my goodness, if anybody really crosses you, underneath you have this moon in Pluto and Scorpio, which gives you this power and intensity," she continued. "You are a private person, but people don't realise that because you are quite chatty. You don't let everyone in and you keep things to yourself."
I've always enjoyed astrology, while not placing too much stock in its power, (I tend to think I'm overly sensitive because I'm the youngest of three children) but the accuracy of Debbie's insight felt like she had looked into my soul. Can the planets affect what we will become? I don't know. But one thing's for sure – I'll be wearing Debbie's "supersonic" assessment like a badge of honour.
---
Coco's roar of approval
Scattered throughout Coco Chanel's apartment on Rue Cambon in Paris, between fabric samples and dress-making accoutrements, visitors would often catch a glimpse of the same embellished emblem – a lion.
Chanel was, you see, an avid follower of astrology and the zodiac, and often found inspiration in the symbol for her own star sign, Leo. It has now inspired the famous fashion house's new fragrance.
She once said of the sign's strong characteristics: "I am a Leo and, like a lion, I use my claws to prevent people from doing me harm, but, believe me, I suffer more from scratching than from being scratched."
In her work, Chanel embossed buttons with the lion's head and designed jewellery around the same theme, while stars and constellations often made an appearance, too. The designer's love of astrology has continued to influence the fashion house long after her death, with Chanel recently releasing a new fragrance, Le Lion de Chanel.
As Olivier Polge, perfumer-creator for the House of Chanel, told Vogue magazine: "For Chanel, the lion represents everything from the zodiac sign, to Chanel's totem animal, the sculptures in her apartment on Rue Cambon, the symbol of Venice, or the inspiration for sparkling pieces of jewellery. These items are what interested me."
---
What's Your Soul Sign? Astrology for waking up, transforming and living a high-vibe life, Hay House UK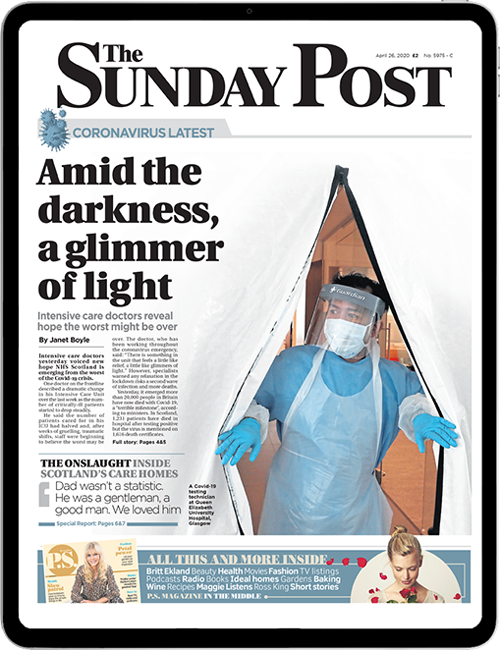 Enjoy the convenience of having The Sunday Post delivered as a digital ePaper straight to your smartphone, tablet or computer.
Subscribe for only £5.49 a month and enjoy all the benefits of the printed paper as a digital replica.
Subscribe