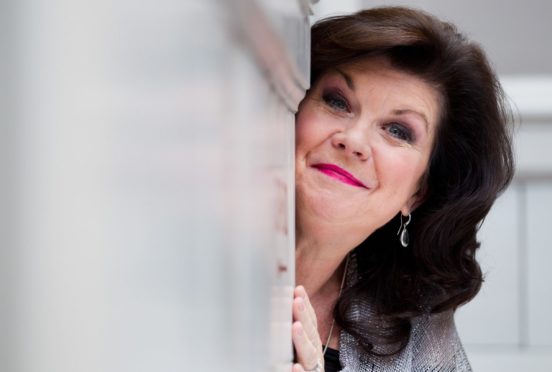 With words such as dreich, beastie, glaikit and wheesht, the Scots language and all its multifarious regional dialects is, spoken or written, a carnival of communication.
But, according to actress and comedian Elaine C Smith, her accent, which won her fame on national television, was not always a professional boon.
"I was brought up with a mother who taught us to speak 'properly' but I've often heard over the years that because I have a heavy working-class accent I therefore can't really be that intelligent," explained Smith, who is best known for portraying Mary Doll Nesbitt in the BBC's Clydeside sitcom Rab C Nesbitt.
"There was a lot of snobbery like that when I first came into the business. If you played someone like Mary Nesbitt, you weren't really acting, you were only doing something in your own accent. I had a real visceral response to that."
And the negative reaction from some, Smith believes, has had an impact on how Scots themselves consider the regional dialects, accents and words used around the country.
She continued: "We have a terrible tendency in Scotland to cringe at our own dialects and language. Often, we come from a point of view of 'Oh that's wrong speech'. Obviously, people have to learn things like spelling and grammar but, outwith that, it almost denigrates our dialects when we just call Scots 'slang'.
"When you look back at people like Stanley Baxter with Parliamo Glasgow, that was a massive hit because it was explaining what certain Glaswegian phrases meant. It was hilarious but it also made people realise how descriptive and rich that dialect was, and still is, and we are throwing away all these amazing words by telling people they are wrong."
Her love for the unique and varied cadence of the Scottish language was part of the inspiration behind her recent foray away from stage and screen.
In 2016, she turned her hand to writing, adapting Julia Donaldson's classic children's book The Gruffalo, translating it into Scots, or Glaswegian to be more precise.
Filled with clever rhymes and the star's familiar comic wit, The Glasgow Gruffalo was a runaway success with young Scots – not least her own six-year-old granddaughter, Stella.
Smith, 62, said: "You do things like this for the love of it, rather than the financial gain, and I said I would only do the translation if I could dedicate the book to my granddaughter. So, there's a wee 'For Stella' on the inside page.
"For me, it was also about kids being able to pick up a book, understand it, and not feel like it doesn't apply to them. I'm an ex-teacher, so books and the written word mean a great deal to me. When I was growing up, I loved Enid Blyton, but her books were about a world I couldn't even imagine. I loved The Famous Five and Malory Towers but they were as far as away from my life and the way people spoke as anything in, say, rural American would have been."
And, although she jumped at the chance to adapt one of the most popular modern children's stories – The Gruffalo has sold more than 13 million copies worldwide – Smith admits it wasn't the easiest task.
She added: "I wrote down all my favourite Glaswegian phrases and thought, 'So, how do I fit them in?' – it was difficult! You have to go with the exact pages and the drawings, you can't change anything, you have to make it rhyme, and keep to the story as well. It was more difficult than I thought it would be."
The Gruffalo said that nae gruffalo should ever set fit in the scary big wood."How no? How no?" said the Gruffalo's Wean. "Cos errza Big Bad Moose…that's aw ah'm sayin. Ah did meet him wance," sez the bold Big G, "It wiz pure ages ago but whit a sight tae see." "How, whit did he look like, Da – tell us the noo. Diz he go iz dinger? Is he missin a screw?"

– From The Glasgow Gruffalo's Weans 
Apart from filming the Two Doors Down Christmas special, in which she reprised her role as Christine O'Neal, the past year has seen Smith adapt to a slower pace of life, working less and spending more time at home with her husband of more than 30 years, Bob Morton. She describes the early days of lockdown as "a wonderful and enforced break", especially as she was able to see Stella every day – her daughter, Katie, and her husband live just upstairs in a newly built conversion.
However, filming a special reading of The Glasgow Gruffalo for Stella and her friends caused her work schedule to fill up once more, as the video she made went viral. It was posted on Facebook and has since amassed more than one million views ("You could say I went viral during the virus," she joked), leading to the adaptation of another Gruffalo tale. The Glasgow Gruffalo's Wean – a translation of The Gruffalo's Child – is published later this month, and once again sees Elaine add a Scottish twang to Donaldson's original words, and Axel Scheffler's beautiful illustrations.
What's more, the Gruffalo is not the only story of Donaldson's Smith is working on this year.
"I actually enjoyed doing The Gruffalo's Wean more," she explained. "It's such a beautiful story, and I enjoyed the process more – possibly because I had done one already. The first time, I think I was just a wee bit terrified. I made James Robertson (who previously translated The Gruffalo into Scots) and novelist Matthew Fitt promise they would tell me if it was bad. But they came back after the first draft and said it was really funny, so that was good!
"I'm also, believe it or not, about to start filming Princess Mirror-Belle for Cbeebies. I'm playing Mrs Foster-Smith. I really hope Julie Donaldson likes what I do with her work."
---
The Glasgow Gruffalo's Wean, Itchy Coo/ Black & White Publishing, is available to pre-order now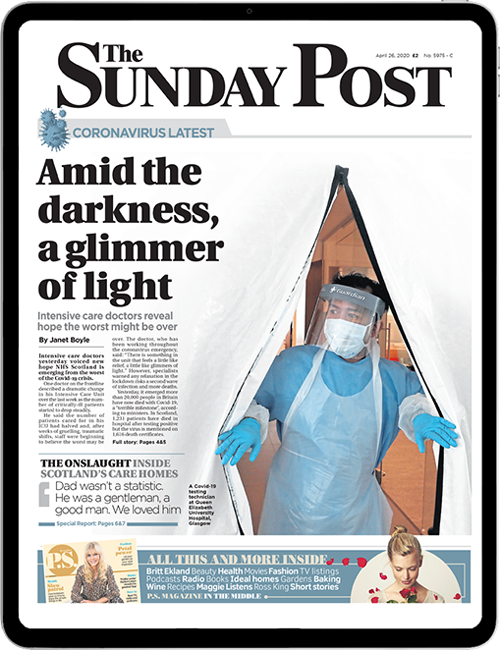 Enjoy the convenience of having The Sunday Post delivered as a digital ePaper straight to your smartphone, tablet or computer.
Subscribe for only £5.49 a month and enjoy all the benefits of the printed paper as a digital replica.
Subscribe