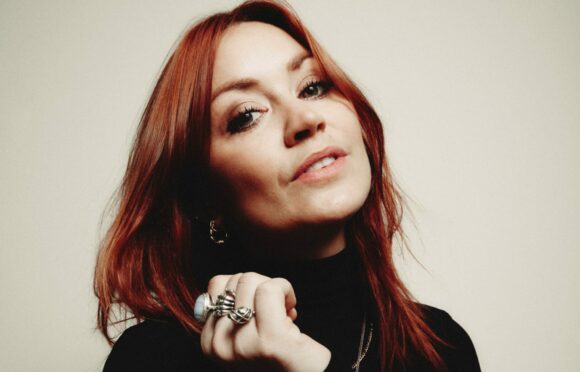 DJ and Radio 1 presenter Arielle Free on being sensible, playing Hampden and return to Love Island.
You've had a busy summer on Radio 1, DJing at festivals, including Glastonbury and TRNSMT, and going back and forth to perform in Ibiza – how did you cope with early mornings and late nights?
Everyone kept saying: "Oh, my gosh, you must be knackered" but I'm old enough and wise enough now to understand what it's like to be a travelling DJ and how to look after myself, not push it too hard, not party too much.
If I'd been successful really young, I might not have been so switched on looking after myself and my energies outside of gigs. I have a bit of experience now, so I'm like: "OK, if I'm DJing early on a Saturday that means I've got to get a 7am flight from Ibiza" so there's no point staying out until 4am having a drink after my gig. It's just about being sensible. It doesn't always happen…but I try!
Does your schedule ever feel relentless?
I've managed four gigs in four different countries in one weekend before, but relentless isn't a word I'd use. I just have a great time.
I've never felt like, "Oh my god, this is so relentless." It's quite the opposite. I'm always buzzing to go to the next gig.
So, it's a case of choosing a job you love and you'll never work a day in your life?
I love being on the radio, I love DJing and I love music, so I think I'm really fortunate. I know how much of a privilege it is to be my position, where I can broadcast and DJ on the radio and gig all weekend. It hasn't felt like hard work. There's been occasions where I've been tired, but I just look forward to the next one.
INTERVIEW: Radio 1 presenter and Love Island gossip queen Arielle Free on her long, hot and super-busy summer
Your remix of Gorgon City's Tell Me It's True is out this month. How did that come about?
Amazon are doing this amazing series where they get DJs to remix other DJs and producers they have always really aspired to or idolised. I've been the biggest fan of Gorgon City, so it's been just a total privilege. Tell Me It's True is a song I fell in love with from the album Olympia, and I've given myself a bit of a reputation for loving it.
Is it true your vocals are on the record, too?
Yes! I couldn't find the "woops" that I wanted to highlight points within the track, so my friend helped to record me doing them!
You supported Calvin Harris at Hampden Park in July – was that a career highlight?
It was pretty surreal as Hampden is huge. When I did Glastonbury this year, I was in a tent with the crowd pretty much on top of me, it was so electric, amazing – I knew instantly that gig had gone well. But because Hampden is so big when I came off stage, I couldn't tell. It wasn't until people tagged me in videos after and I saw the sea of people that I knew they had enjoyed it.
It was also so special as I was able to invite my whole family along. Having my grandpa come and witness what I do on a daily basis, in Hampden, was really huge because he's a big football fan. He couldn't believe that I was playing in Scotland's national stadium!
You also host Love Island: The Morning, the official podcast. Can we expect you back for the winter series in January?
I don't know, actually – but I hope so! We had a really nice summer spending eight weeks together on the show. It was a really great series, so I'm keen to see what the winter one is going to be like, whether it's going to be in South Africa and who is going to be hosting.
With Laura Whitmore leaving the show, there is a spot open for a new presenter…
If they wanted me to, it's definitely something I would consider. But I've not had a phone call… (breaks into laughter).
---
Tell Me It's True (Arielle Free Remix) by Gorgon City is released on September 30 as an Amazon Original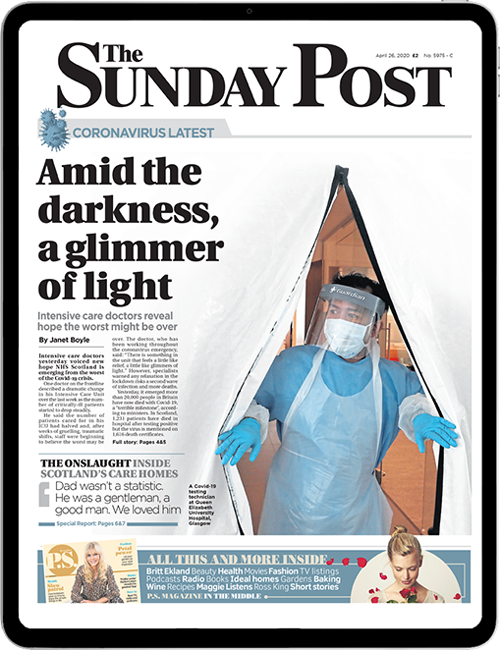 Enjoy the convenience of having The Sunday Post delivered as a digital ePaper straight to your smartphone, tablet or computer.
Subscribe for only £5.49 a month and enjoy all the benefits of the printed paper as a digital replica.
Subscribe