Arielle Free is gearing up for a very busy summer of late nights and early mornings – but it will be all work and no play for the TV and radio broadcaster. Well, sort of.
As well as rising with the lark to host the early breakfast show on Radio 1, over the next eight weeks the 34-year-old will spend her evenings dissecting every kiss, argument and "coupling up" as television's most popular dating series returns to our screens.
Arielle presents Love Island: The Morning After, the official podcast companion to the ITV series, which is returning after a one-year Covid-enforced hiatus. As a self-confessed Love Island superfan, it's a dream gig that's well worth the lack of sleep.
"We do the Love Island podcast straight after the show because we want it to be fresh – basically the conversations everyone is having with their mates on WhatsApp," explained Arielle, whose co-host is Kem Cetinay, who won the series in 2017.
"I go to bed, have a couple of hours sleep, and then I'm up for the breakfast show, which starts at 4am. People always ask me, 'Oh how do you get up at that time of the morning?'
"Honestly, I just genuinely love my job so it just doesn't feel like a hassle. The minute I get into the studio, the magic just happens. I adore my job and I think if I didn't I probably wouldn't enjoy the hours so much. But I don't even question it."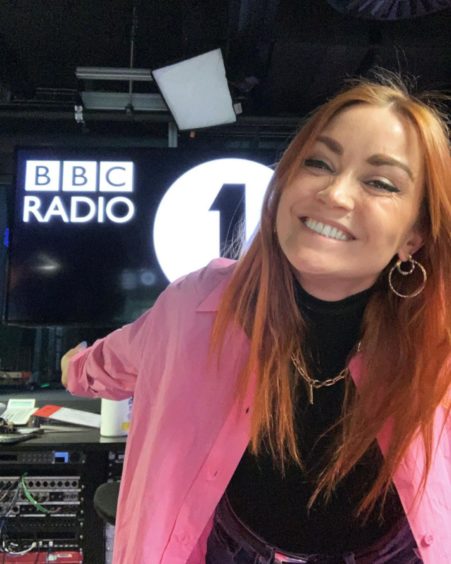 This year, the podcast is also being recorded for television, airing each morning on the ITV Hub. So, does that mean Arielle can't do a lockdown special and wear pyjamas to work?
"No, no, no, we'll do what we want," she laughed. "Kem has a speciality – when he's feeling particularly tired, he wears trainer socks with his sliders. It's not a look I can get on board with and I told him, 'We're going to be on camera now, you can't wear them' but he doesn't care.
"We want it to feel like we're in our front room watching the show along with the guys at home. Obviously, I might brush my hair a bit more and probably put a bit more mascara on, but there might also be a day I come in with no make-up and wearing joggies. We're on air for eight weeks so it's going to be a big, long wonderful ride. People will appreciate seeing us in our comfies as well as the glam."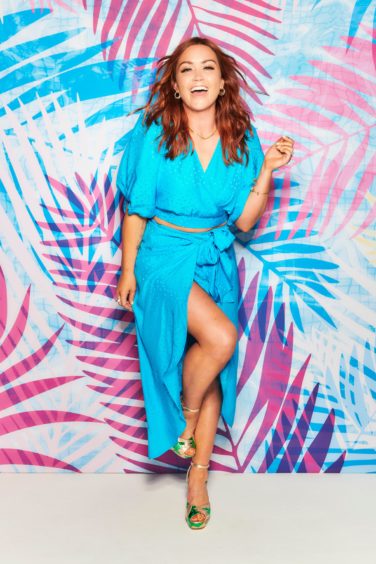 Love Island has become something of an unlikely summer mainstay, with more and more fans tuning in every year to watch the beautiful young contestants try to find love while cooped up in a luxury Spanish villa. The last series in 2019 was watched by watched by more than six million viewers, and Arielle admits fans are desperate for the show to return, messaging her on social media to say they've been watching reruns in anticipation.
At its heart, the show is concerned with love, relationships and all the drama in between but Arielle believes it has become must-not-miss TV because viewers see experiences similar to their own played out on screen. She points to an infamous moment from the 2019 series, when contestants Curtis Pritchard and Amy Hart went through a painful break-up.
She explained: "There's a social experiment side to the show. You witness how people react to things in real life. When you saw Amy and Curtis having that conversation, you saw how two people could have two different views about their relationship.
"I mean, how many times have you thought the person you're dating is on the same level as you but then, actually, they're not and you're just floored and gutted? My heart poured out when that happened to Amy. It made me go back to so many of the moments when that has happened to me."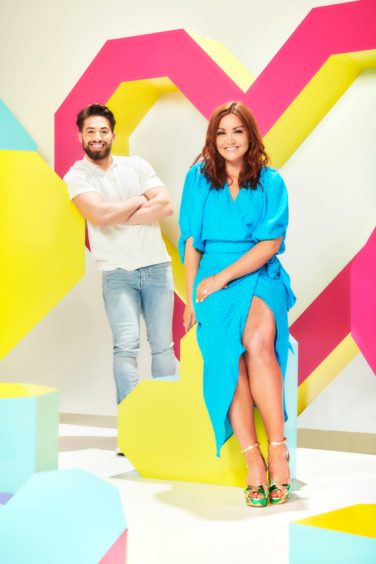 As the show's popularity has grown, so has the fame, money, success and attention for all those involved. In fact, taking part has become such a lucrative career move that producers receive around 98,000 applications every year. But alongside the potential brand endorsement deals and TV-presenting gigs, former contestants have been open about struggling with the pressures of fame after leaving "the Villa", often citing so-called social media "trolling" as one of the uglier sides of being a Love Island alumnus.
It's something the series has been forced to take seriously, particularly after the deaths of former contestants Sophie Gradon and Mike Thalassitis, and presenter Caroline Flack, who took her own life in February last year.
Ahead of the reality show returning to screens tomorrow, ITV published details of its new duty of care protocols, outlining the welfare plans that will be put in place to support participants before, during and after filming, including a "minimum of eight therapy sessions" on their return home. It's something Arielle admits is vital.
"There's always been a duty of care there, I know that from speaking to previous contestants," she said when asked about the updated protocols. "But any extra steps will always be better and more beneficial. The more the better, basically."
Discussing the darker side of social media, she continued: "I'm really lucky that the people who follow me get me for who I am. I'm not a person who tries to be something that I'm not. What you see is what you get so because of that I'm not really subject to much trolling or hate. But I did once have a situation online where something was taken out of context and it was like a witch hunt. It was one of the scariest times, but then 24 hours later it was gone and everyone had forgotten about it.
"I'm very lucky that my upbringing meant I had to be quite resilient in a lot of areas – I spent my whole life auditioning and being told no and being rejected, so I think that helps as well."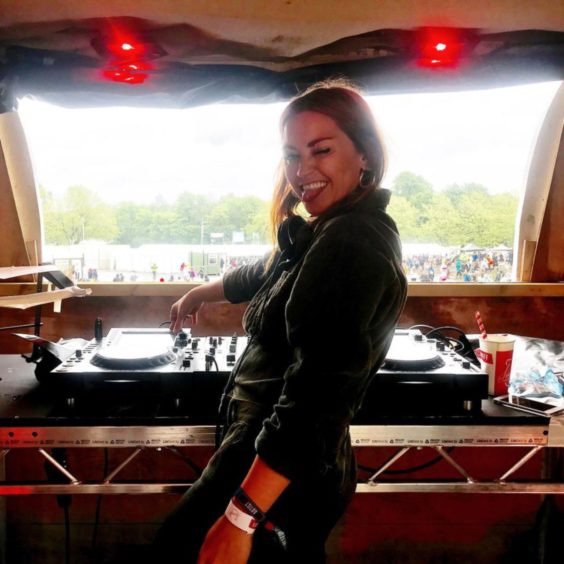 Arielle, who was born in Stirling and grew up in Glasgow, isn't the only Scottish voice on the show. Each episode is narrated by Edinburgh-born comedian Iain Stirling, who also happens to be married to the show's new lead presenter, Laura Whitmore – and Arielle's happy to see and hear more Scots in the mainstream media.
Their success, she agrees, is down to the Scottish proclivity for chattiness.
"I'm a mix of Stirling and Glasgow and I definitely think I've got the gift of the gab," she explained. "You just don't get a quiet Glaswegian, which I love. I mean, I've made a living out of it!"
Having started her career as a dancer, Arielle made the move into radio to fulfil her "nerdy" passion for music, and also now spins records as a DJ for live gigs and events. She counts Lorraine Kelly as one of her professional idols ("There's a bit of a joke among my friends that you can't be friends with me unless you also adore Lorraine Kelly," she laughed) but it was female music stars who inspired her to pursue a life behind the decks.
She said: "I grew up with these amazing women on the radio like Zoe Ball, Annie Mac and Jo Whiley. They inspired me to think that maybe that could be a path for me. Edith Bowman was such an inspiration, too, because she's so into her music – being a music nerd myself, it was nice to see there was an avenue to turn that into a career."
So, should we expect to see big things from Arielle in the near future?
"I'm really happy where I am at the moment," she admitted. "I spent my whole life trying to get to this point. Often we're so guilty of looking at the next moment and the one after that and thinking it's not enough. But, actually, I'm really lucky that I'm getting to be on the radio four times a week, I'm getting to record a podcast with ITV and be part of a show that I adore.
"Maybe in terms of ambition there's a lot more I want to do in terms of DJ-ing and getting my own music out there. Within that area, there's still loads of things I haven't ticked off the list. But in terms of everything else, TV and radio, I'm really happy, actually."
---
Love Island starts tomorrow at 9pm on ITV2. Watch Love Island: The Morning After on ITV Hub and Global Player, or listen via podcast apps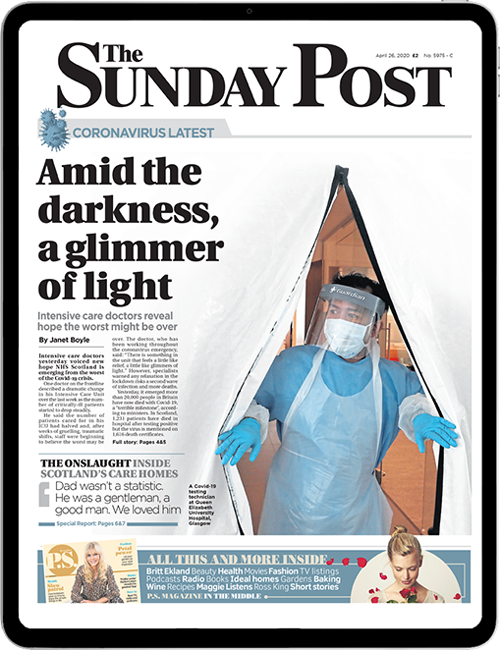 Enjoy the convenience of having The Sunday Post delivered as a digital ePaper straight to your smartphone, tablet or computer.
Subscribe for only £5.49 a month and enjoy all the benefits of the printed paper as a digital replica.
Subscribe