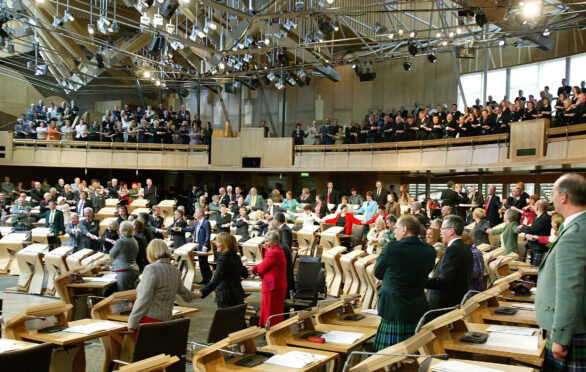 He was once, with justification, described as "the most influential political campaigner you've never heard of".
Across five decades of political engagement, Nigel Smith worked ­diligently for what he believed in and his tenacity, creativity and willingness to operate across party lines and think outside partisan boxes meant he achieved more than most.
His political passions were diverse but the seam of devolution ran through his work and, as chair of the cross-party pro-devolution Yes campaign in the 1997 referendum, his influence on the shape of Scotland's public life cannot be overstated.
However, for many Scots, both opponents and supporters, devolution has failed to deliver the step-change once hoped for with the status quo increasingly under scrutiny, from unionists believing it has gone too far, from independence supporters believing it can never be more than a stepping stone, and from many voters in between, slightly underwhelmed by the achievements of the Scottish Parliament over two decades.
Now, two years after his death, Smith has had his say and few ­people in Scotland are better qualified to give a rounded perspective on ­devolution's progress.
He was there at the ­beginning, knew all the key players, and thought deeply about the challenges. Thankfully, before he died, he wrote down his analysis. It was never made public.
But his family have published his views in a pamphlet, entitled The Scottish Parliament: Partial Success; Could do better? In the foreword, two of his friends and admirers, John McCormick, the former controller of BBC Scotland, and David Hutchison, honorary professor of media policy at Glasgow Caledonian University, write: "As two of his friends who shared his desire to see devolution working for the betterment of our fellow citizens, we felt this analysis, which is both systemic and trenchant, should be in the public realm."
Indeed it should. It represents the thinking of a man who came at politics from first principles, specifically the desire to make life a little better for people. "I am not an ideologue about devolution", Smith writes in the introduction. "Constitutional changes are embarked upon because we believe they make life better for people. If they don't, we need to be honest about the shortcomings."
He continues: "The Scottish Parliament has been only a partial success, certainly less successful than campaigners hoped for at the onset in 1997. It can do better."
Smith had envisaged a parliament built around "consensus politics". For some, the phrase will bring snorts of contempt, and the deadening whiff of compromise and back-room deals. In the memoir, Smith quotes a letter he wrote in 2001 to MSPs to explain what he meant. "Consensus at its best, is a way of moving a radical idea from the fringes of opinion into the mainstream without losing its force. Compromise does exactly the opposite, cutting off all the bits that are radical.
"So consensus and compromise are polar opposites not, as many people think, versions of each other. Building a consensus takes time because people have to be won over by good argument and points have to be conceded.
"And, because it takes time, it sits ill at ease with a political culture that needs an initiative every day and insists on absolute party discipline over all policy."
Smith, a member of the new parliament's consultative steering group, envisioned MSPs proposing reforming ideas on matters such as Scotland's failing enterprise network, then seeking allies, confronting opponents, and trying to win majorities for their ideas.
This is what he meant by the "new politics": not a retreat to the lowest common denominator, but a politics in which free-thinking parliamentarians would argue their corner, win arguments, or concede to better ideas, and, having done so, challenge vested interests that block progress and change.
Instead, he argues, we got ­"adversarial" Westminster-style politics, and much of the blame should be directed at the old Scottish Labour Party, then the dominant force in Scottish politics. Echoing (or rather, preceding) recent comments by former first minister Jack McConnell, Smith writes of a culture gap within Scottish Labour at that time between those who saw the new Parliament as "a grander version of Strathclyde Regional Council" and those who envisioned a "fuller, more free-standing parliament".
He concludes: "We were too focused on the dangers of importing Westminster when we should have been more alive to importing the worst practices of (mainly Labour) local government into the 'new politics'. The first parliament was a unique opportunity. Looking back – and to be blunt – we blew the opportunity."
For such a committed ­devolutionist, it was painful. As the parliament ground on, he watched as Scotland's conservative establishment closed in over it. He became filled with "insider pessimism". In the pamphlet, he publishes a piece of private correspondence with a friend who had argued that the Scottish political village had become "vibrant".
"You call it vibrant while I think it is moribund. It is the dinner table leadership of Scotland, a place for insiders and the institutions of the managed society to exchange their inertias. Some of us were naïve enough to think we were opening all this up to a blast of fresh air. Do you really think the CBI or Scottish Enterprise are one whit different since devolution? Apart from laying a few more places at the dinner table for MSPs, all goes on as before. While doing things in a stylish new way, I have this nagging sense that underneath we are still too close to the old system with too many people supporting it and too few challenging it."
A further mistake, Smith notes, was over the failure of the British state – from ministers to civil servants – to understand that, in setting up the new parliament, they also needed to embrace reform in the way the entire UK operated. "The failure to give British coherence to devolution was the great omission of 1998," he writes.
In short, no British context for ­devolutionary reform, errors by the ruling Labour Party at the outset, and disinterest in the idea of a "new politics" deadened the Parliament's promise from the outset.
Now, 20 years on, did Smith believe it could be classed a success or a failure? On the plus side, he notes the Parliament has done plenty. On what he describes as "tier two" issues – from marine conservation to mental health to rail franchising – the parliament has succeeded in pushing through legislation that would otherwise have fallen by the wayside. But on "tier one" matters – health, social justice, education, the economy – he is less kind. On the economy, and as an industrialist himself, he writes: "I can state categorically that the existence of the Scottish Parliament has made matters absolutely worse."
On education, he laments: "None of the campaigners in 1997 remotely contemplated the possibility that the parliament would preside over a relatively worse education for the generation of children born in 1997 and since. We were dedicated to the idea that the Scottish Parliament could do better for the 600,000 children in our schools – and it hasn't."
He adds that MSPs are simply "not demanding sufficient quality in legislation of policy, are too easily brought to heel by strong government operating in a structure that favours control, or are too easily neutralised by tribal loyalties."
The parliament has abided by "a rather conservative middle-class social democracy, a strong inbuilt bias to the less risky status quo". He notes that, for the current SNP Government, "not emulating Westminster seems more important than finding the best options for Scotland". And there is a political culture he describes as "too managed or self-censored." "I expected (the Parliament) to break the binary pattern and usher in a new more diverse, tolerant public discourse. Instead, Scottish governments, from the outset, simply utilised the big tent mono culture, adding as gatekeepers special advisers who would decide what is permissible and what ideas are beyond the pale. There is a risk in a small country that government is the one big player able to dominate and all else is sidelined. This is not healthy, nor does it build the confidence needed to tackle the big issues well."
However, with characteristic ­precision, detail and optimism, Smith sets out how the early ideals of devolution can still be rekindled. Parliamentarians, he argues, "are not demanding high enough standards of government". But, with reform, they could do so. The key is to rebalance the structure of the Parliament.
Smith notes that, in 2016, the p­ayroll vote in Holyrood (ministers plus parliamentary liaison officers) made up 30% of members. In Westminster, the figure is 22%. So, proportionally, the government is far stronger in Holyrood than in the Commons. "The ­monitoring and ­scrutiny capacity of the Scottish Parliament fills a double-decker bus – but with a tribe on each deck," he notes. The solution is not to add MSPs. It is to slash the payroll vote.
The Scottish Government should be limited to 18 ministers, he writes, and there should be fewer liaison officers, freeing up more MSPs to work outside of government. Committees should have fewer MSPs and, he suggests, new MSPs should receive formal training "independent of party, concentrating on members' role as parliamentarians and founded on the idea that even the newest and youngest MSP is not there solely as a representative but has a role in keeping up the quality of government."
The sadness, says Smith, is that, far from being a "trailblazer" in offering a more robust democracy, Holyrood has been eclipsed by Westminster. It, he notes, has "innovated with more assertive committees and more dissent from governing party members, leaving Holyrood the laggard, preserving by accident a part of the old Westminster adversarial system."
His final recommendation is for the debate over "more powers" to be put on hold. "Almost since the 1998 referendum and certainly for more than 10 years, the consensus has been that Holyrood should acquire more powers. Now Brexit promises still more. But does it really make sense to add new powers, let alone sovereign powers, when there is such obvious failure to use existing powers for the benefit of the people?…Would it not be better to halt the granting of new powers for a period of five years while Parliament improves its performance?"
He adds: "For those absorbed by the constitutional debate, I reiterate 'more powers without UK reform' is a policy with diminishing returns for unionists. More powers in isolation works fine for those whose ultimate destination is independence."
Doubtless many anti-­devolutionists, who see the creation of the parliament as a fatal error that has allowed nationalism to take hold in Scotland, will take Smith's very mixed verdict on Holyrood's performance as proof they were right. Smith's final words in the pamphlet are directed at them. "Many will see this paper as a recantation. It is nothing of the sort. To a decentralist, there is no reason why Scotland cannot have a strong and effective parliament within the UK. It has such a parliament if it would only use it properly. I wish it well."
The pamphlet is being circulated over the summer by his family and friends and will be essential reading for anyone interested in Scotland's politics, public life and future. Two years after he died, Smith continues quietly to shape Scotland's future.
---
Eddie Barnes is campaign director of Our Scottish Future. A version of this article first appeared on wecan.scot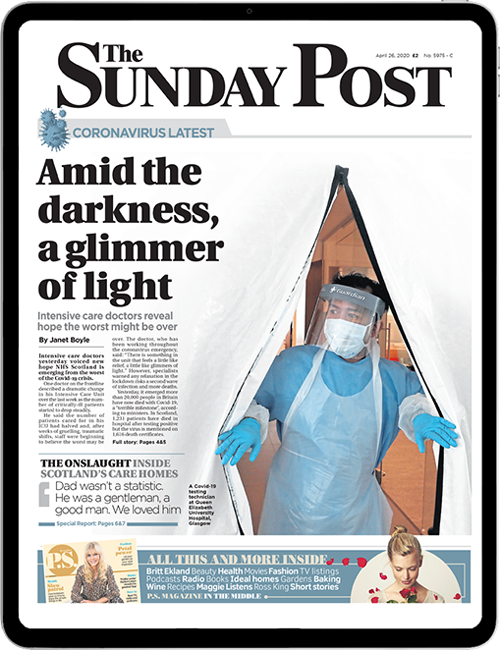 Enjoy the convenience of having The Sunday Post delivered as a digital ePaper straight to your smartphone, tablet or computer.
Subscribe for only £5.49 a month and enjoy all the benefits of the printed paper as a digital replica.
Subscribe