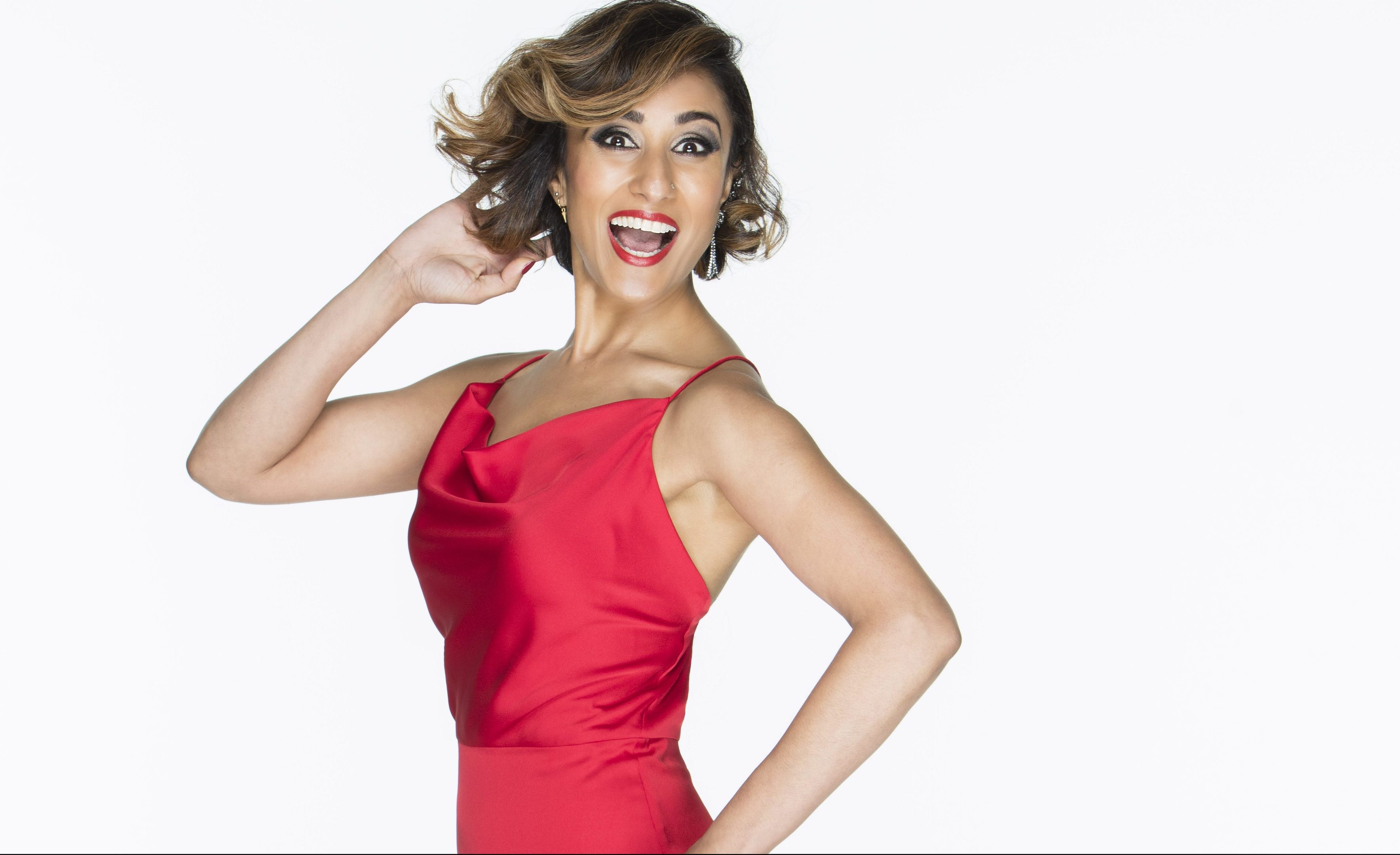 ANITA RANI has had quite a remarkable year.
She has continued to be one of the much-loved presenters on viewers' favourite Countryfile and she was left an emotional wreck by the revelations on Who Do You Think You Are?
Anita, 39, cut a dash on the dance floor in the last series of Strictly, reaching the semi-final with pro Gleb Savchenko.
She's also been announced as the host of the 10th anniversary live tour at the SSE Hydro on January 27-29 (for tickets, see strictlycomedancinglive.com).
Anita is taking part in the Countryfile Ramble for BBC Children In Need tonight. And Children In Need is on BBC1 on Friday, November 18.
Here, she remembers her 10 career highs.
Early days
When I was 14 I landed some work on a local radio station in Bradford at the weekend during term time and weekdays during the holidays. I kept it going and it's mad to think I kind of started this in my teens. I loved that station, getting behind the mic and playing music.
Then one day I was flicking through the channels, saw Bradford Festival TV and thought it looked fun. The next day I turned up at their door and asked if I could help.
My mum has probably still got the VHS recordings of my first time in front of the cameras – NEVER to be seen again. What an amazing experience.
The Big Smoke
When I went to London I got a job as a researcher on a music programme called Get Your Hits Out on UK Play. We were screen-testing girls for a roving reporter job and my director suggested me. That was my first proper telly job.
I spent all of Monday in Covent Garden playing members of the public five singles and getting their verdict. TV's hard to get into and I think I had a charmed way in.
And if you could just go and talk to total strangers all day with a camera, it was a great grounding.
Baptism of fire
While I was still working on that show the guy who ran the company put a showreel together for me and sent it to Channel 5 who thought I had something.
Before I knew it, I was presenting a live one-hour Saturday show called The Edit. It was like The One Show, with news and entertainment for young people. It was a baptism of fire but I had an absolute ball. I was living with two of the people who worked on the programme and we'd finish at 12.30pm and be in the pub at 12.35!
I was 23 and it was one of the best years ever.
India on four wheels
This was a real big deal for me.
I'd never done anything like it before and it was credit to the guy at BBC current affairs who thought of packing me off round India for three weeks. It opened a whole other area of programme-making for me.
I drove from Delhi to Chennai, covering thousands of miles and it was a brilliant adventure.
It was the maddest thing ever – cows wandering across motorways and people reversing down the fast lane. The whole team was struck down with a sickness bug but we just had to get on with it.
The One Show & Watchdog
They were two shows that were such big, staple BBC programmes. They both happened about the same time and when you make it on to BBC1 it feels like a real honour and that someone likes what you're doing.
I was with Watchdog for a good while and The One Show is just a massive part of people's lives every weeknight.
You feel like you're invited into people's living rooms to tell them something about our nation.
It's like a second home for me now. That green sofa is a very comforting place to be. I've done stories that have brought families together and they're always emotional.
Sport Relief Bake Off
 I won it in 2012 – it was great fun but really difficult. I think I just really like a challenge, but I shouldn't say that too loud because someone will come up with something really crazy. It's good to test yourself, and dancing and baking have been great for that.
There's real pressure stepping into THAT tent, especially as I'm not a baker. I did a three-tiered Mad Hatter's Tea Party cake, which was pretty zany but I loved it. You want to impress Paul and Mary so much.
Countryfile
I think this is where the biggest shift happened for me. I got asked to do a Countryfile but you don't know if you'll be a permanent member of the team. I was thinking that it was the same kind of audience as The One Show. But the night it was going out I was in a hotel room because I was filming something else and it suddenly dawned on me that Countryfile was a huge deal and different to anything else. It's so loved and such an institution.
I'm still there and I absolutely love it. I get to indulge my passion for the outdoors every week – while still living in London.
Who Do You Think You Are?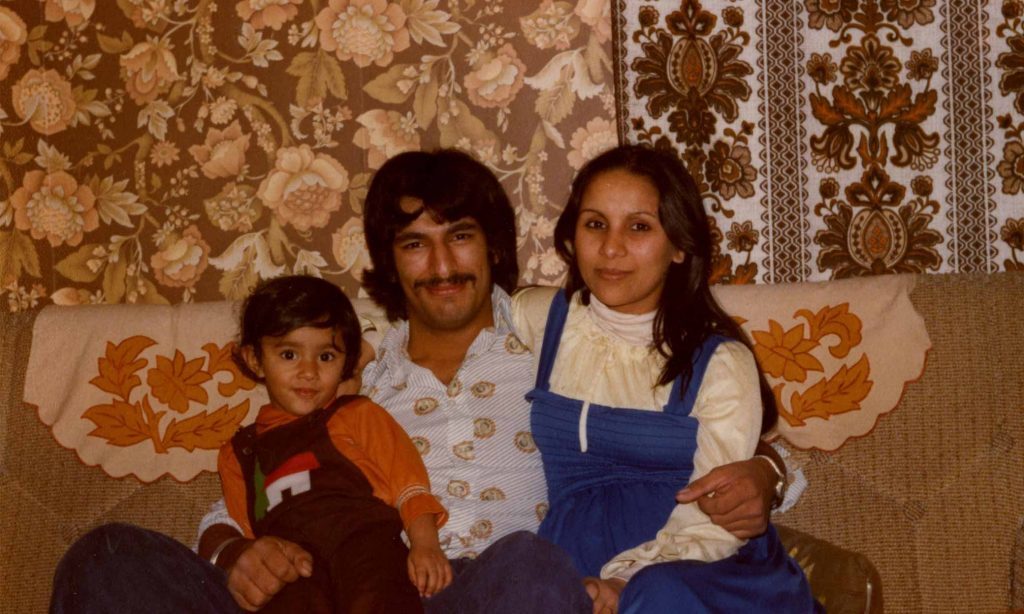 It's been an amazing year, going from someone that people just kind of recognised to making some of the biggest shows on TV. Who Do You Think You Are? was definitely one of them.
I found out about my family and my history and cried on telly. I went on it knowing they'd know what buttons to press and determined that wasn't going to happen. But it's so hard not to feel the emotion.
I became aware very quickly that it was much bigger than me and my family – it was about the plight of millions of women during the Partition of India.
I was surprised by my own tears, they just came out of nowhere.
Strictly
Most of us like frivolous, fun things as much as we like serious stuff. So I knew that I was going to have a good time but what really took me by surprise was just how much the nation got behind me. That was the most wonderful thing that came out of Strictly for me.
I knew I had rhythm but I didn't know I'd be able to dance like I did.
I want to carry on dancing now, having learned so much I think it'd be a shame not to. And I got to dance with Gleb on his only year on the show, so I'll always have that.
Children In Need
This is our second Countryfile Children In Need ramble and I have such a good time with the people who walk with us.
Last year's was such a success that we've brought it back. It was Great Windsor Park in 2015 and this time I was up Sugar Loaf Mountain in the Brecon Beacons. It was a really special day, getting to know people as you walk up the hill with them.
And Children In Need is a great thing to be a part of. They help 2500 children's charities across the country and it's kids who need something in our own communities.
---
READ MORE
Former Springwatch star Kate Humble says she finds live TV terrifying!