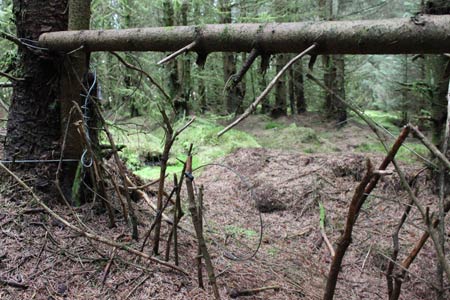 Animal welfare charity OneKind has called on members of the public to report any snares they see while out walking in Scotland.
The group has long campaigned for a ban on the use, sale and manufacture of the wire traps, and has a dedicated awareness website, SnareWatch to report sightings.
The devices are used to catch predators of gamebirds, usually foxes, but often trap and kill badgers, otters, deer and even pet cats and dogs.
OneKind's Director Bob Elliot said: "Snares are cruel, indiscriminate traps that need to be consigned to the history books.
"These traps inflict considerable physical and mental suffering upon the animals caught in them, and if an animal panics and attempts to set itself free, the snare may tighten around them, leading to injury or death.
"We urge anyone out walking in Scotland to take photos and report any snares or snaring incidents to us so we can establish the true reality of snare use in our countryside, and the suffering these outdated traps are having on our beautiful wild animals."
A recent incident near Skipness in Kintyre saw a family pet become trapped in a snare.
Heather Thomas Smith was walking her mother's dog on the moorland a few weeks ago, when he became trapped in a snare.
Heather reports that the dog let out a 'terrible noise' as he struggled to set himself free and Heather really struggled to loosen the snare.
Luckily, the dog escaped without injury but another was not so fortunate.
OneKind supporter Gillian Clancy's dog, Jaffa, was out walking in a field in Whitley, Wiltshire, when he returned to Gillian with a 'hole in his chest and a large flap of skin hanging down exposing his muscle and nerves'.
The vet that examined him said his injuries were consistent him having become entangled in a snare and subsequently managing to escape.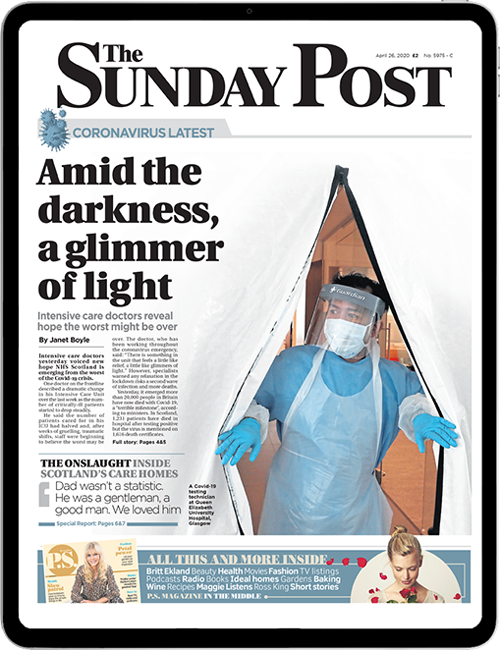 Enjoy the convenience of having The Sunday Post delivered as a digital ePaper straight to your smartphone, tablet or computer.
Subscribe for only £5.49 a month and enjoy all the benefits of the printed paper as a digital replica.
Subscribe