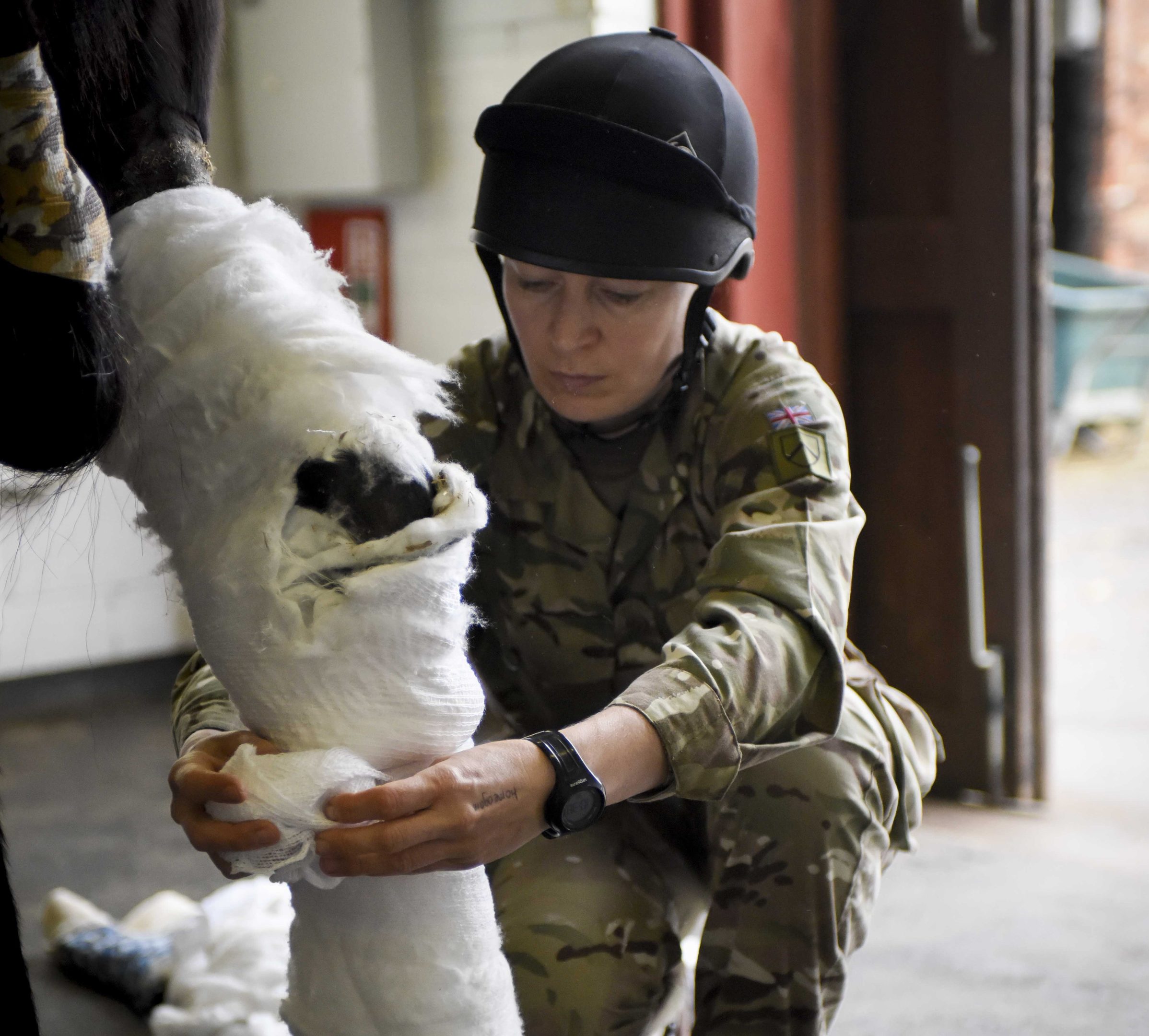 CHRISTMAS Day means celebration and relaxation for many — but not all.
Soldiers at the Defence Animal Centre (DAC) in Melton Mowbray will be reporting for work as normal to feed and exercise all the military animals, just as they have done for generations.
Starting at 7am, long before most of us are even thinking about diving into our stockings, a 40-strong team of soldiers will feed, groom and exercise the horses and dogs before enjoying a few hours off.
Sergeant Craig Bambro (30) is one such soldier. Craig works in the Canine Training Squadron and is responsible for the care of the 63 course dogs permanently based at the DAC.
The dogs, that all have operational experience, are used to train the Armed Forces' new dog handlers.
Craig, who will be part of the six-man canine team working on Christmas Day, says: "We all take turns to work the Christmas period.
"It's a normal routine. We start at 7-7.30am to feed all the dogs. Then we have to walk them all and clean their kennels."
Watch: 12 eight-week-old Edinburgh puppies get a visit from the PawSquad
Married to Kelly with children Anthony (eight) and Laura (six), he adds: "We should all be able to finish for Christmas lunch, so I'll head home to my family to enjoy a Christmas dinner."
However, there's no festive glass of wine with his turkey as the sarge will return to the DAC in mid-afternoon to exercise and feed the dogs again.
The dogs will then be settled for the night and a final check made late in the evening. The only change to the working day for all is that there will be no training.
Craig says: "It's just part of the job. I've been doing it for the last 11 years. I'll get up a bit earlier on Christmas morning to see the kids open some of their presents before I head into work.
"We'll head to Newcastle for the New Year to see my family."
While Craig is looking after the dogs, Sergeant Kerry Moore will be part of the veterinary team treating the animals that are less than 100% fit and who require medication.
A veterinary technician, Kerry volunteered to work over Christmas, explaining: "I don't have any children so I am happy to work and let those with children spend the full day with their families."
---
---
A veterinary team is always on call 365 days a year, ready to respond to an out-of-hours emergency if required. Should there be a problem, the DAC has a digital X-ray machine and operating theatre.
"I'll be on call over Christmas for emergencies and I will also attend the horses and dogs that have recently had surgery," she adds.
Kerry will start work around 8am on Christmas Day to check on all the animals and carry out routine treatments.
For example, animals like Nane, a five-year-old horse who recently had surgery on his hind leg to repair a damaged cartilage in his joint, will need his bandages changing.
Nane is currently on complete rest for a month and will be slowly introduced back to exercise, starting with a five-minute walk a day.
His exercise will be built up in five-minute increments until he is back to full fitness, being regularly inspected by the vets to measure his progress.
Once recovered, he will head to London to become part of the Household Cavalry Regiment.
Kerry says: "I'll have my Christmas dinner with friends in the evening and I will spend the New Year with my family in Kent."
Mind you, working over Christmas is nothing new for her, having served over Christmas in Iraq during Operation Telic.
"It's the way it is," she says. "Whether you are military or civilian, caring for animals is a 365 day job."
Farrier WO2 Christopher McCabe has also volunteered to work over Christmas, explaining: "It will be the same as any other day.
"We have to ensure all the horses are exercised as normal, then I need to check their shoes to check they are not damaged."
On Christmas morning, the horses will be fed and exercised. While the animals are stretching their legs, their stables will be mucked out so they return to a clean home with fresh hay and water.
105 animals seized from Aberdeenshire 'puppy farm' by Scottish SPCA as charities warn against illegal puppy trade
Over 200 horses will be at the DAC over Christmas, some of whom have come to the Centre for a rest from their job in the capital with the Household Cavalry.
Christopher adds: "My wife Claire is very understanding. I always volunteer to work so that the younger lads in the team can enjoy Christmas at home with their families.
"I don't mind, and we will spend the New Year in Glasgow with my family."
The DAC Commanding Officer, Lieutenant-Colonel Mark Morrison says: "The care of our military animals is our priority.
"Regardless of the time of year, we have to ensure our animals are fed and exercised. Christmas dinner comes second, the welfare of our animals comes first.
"Our soldiers working over Christmas will enjoy a New Year break and vice versa and we will all come back refreshed, ready for the start of the New Year."
The Defence Animal Centre is the epicentre for research and development in the use of animals in defence.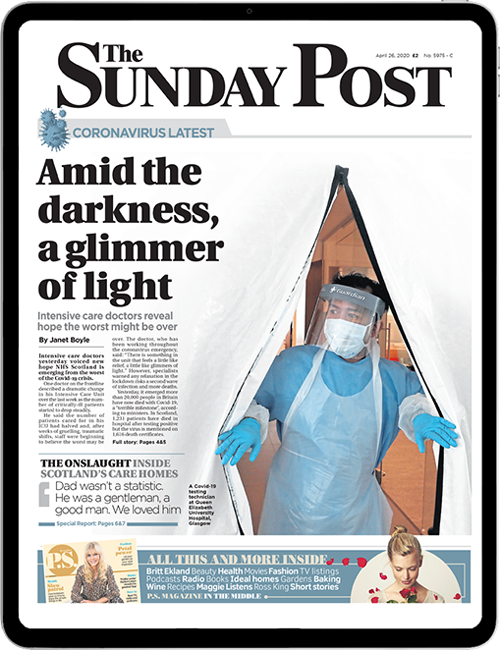 Enjoy the convenience of having The Sunday Post delivered as a digital ePaper straight to your smartphone, tablet or computer.
Subscribe for only £5.49 a month and enjoy all the benefits of the printed paper as a digital replica.
Subscribe