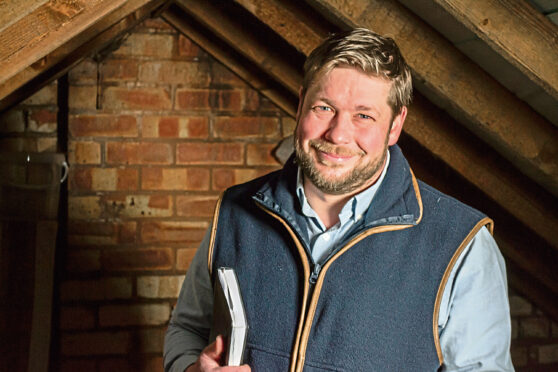 TV auctioneer talks about his antiques show, why we love collectibles, and some of his strangest finds.
What makes new show Clear Out, Cash In different from other shows of its type?
The concept for this one isn't about making money. Yes, people do make money but it isn't the driving force like other shows.
With this one it's stories about the people and the items. It's a very warm programme. At some point everyone in life will have a property or items they need to clear out – we'll all lose someone along the way – so I think it's very relatable to people.
Can it be emotional for the people involved?
Some of the jobs might just be due to downsizing or a clear-out, but quite often it is family homes we are clearing and it can be quite emotional for people, so that's where we come in, to take the weight off of people's shoulders.
Some items might not be valuable but they can still mean a lot to a person.
Why does the British public have such a love for antiques?
Some of it is nostalgia, because it takes us back to when we were a kid or reminds of something a family member had.
Also, there is a treasure hunter in all of us. People are curious and there's a fascination about whether they might have something that provides that Antiques Roadshow moment.
Is it often a case of one person's rubbish is another's treasure?
Absolutely. People will show you the items they think are worth something, and we might tell them the market isn't great, but then I'll see something else and they'll tell me they were going to throw it out.
Don't, I'll tell them! Also, people tend to discredit things that have been outside or in a garage as not worth anything, but that's not always the case. And just because something is old doesn't mean it's valuable.
What should people look out for?
Condition is important. The quirky, weird and wonderful stand out – if you can't just go and get another one, that's a good thing. You could do okay with that. If it's something you haven't seen before, chances are there's not many around.
How did your interest in antiques begin?
My mum's side of the family had an antiques background and I was always interested. I liked collecting bits and bobs, and then, at 15, I did work experience in a salesroom and they offered me a job.
I started the week after I left school. I founded my own company 11 years ago, holding my first auction in December 2010.
In between, I worked in the family business, which was the deep-sea fishing industry, and I joined the Territorial Army. I was called to Basra in 2004, attached to the Royal Scots, and went to Afghanistan in 2009.
What are your most memorable finds?
We've had an early pair of false teeth, from Georgian times, which went for £200, to parts of aeroplanes and everything in between.
We went into a house and thought there was about £1,000 of content and a day's work, until we lifted up the bed and discovered they had been master cutlers in Sheffield and had stored all of their exhibition pieces, like giant pairs of scissors from the Victorian area, under there.
It went on to make £25,000. Being an auctioneer is like playing the lottery every week.
---
Clear Out, Cash In, Wednesday, 8pm, STV and on the STV Player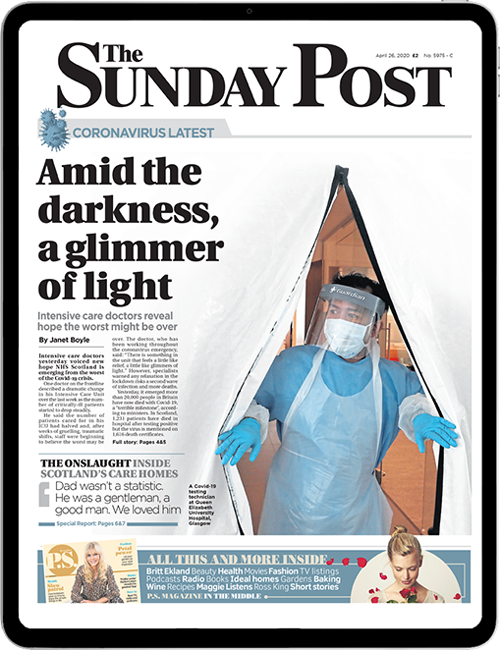 Enjoy the convenience of having The Sunday Post delivered as a digital ePaper straight to your smartphone, tablet or computer.
Subscribe for only £5.49 a month and enjoy all the benefits of the printed paper as a digital replica.
Subscribe