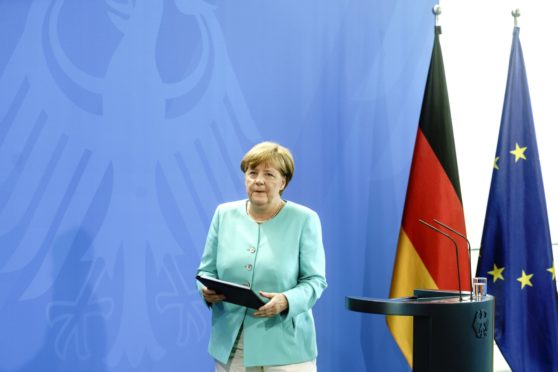 She is the formidable ­intellect whose brand of practical, no-nonsense politics has seen her remain at the helm of the German state for 16 years.
However, Angela Merkel's time leading Germany is coming to an end as, at 67, the Chancellor will not stand again at the forth­coming Federal Election.
It means Merkel, nicknamed Mutti (Mummy) as she led her country through years of domestic and international upheaval, will enjoy the rare phenomenon of a political career not ending in failure. But her departure also presents a challenge to voters faced with electing a new leader for the first time since 2005.
Merkel, a trained physicist and ­fluent Russian speaker, has remained in office, experts say, thanks to a brand of pragmatic politics that has proven popular domestically and gained her respect internationally.
Dr Bernhard Blumenau, lecturer in International Relations at St Andrews University, said: "I think that when Angela Merkel became chancellor, most people thought she'd be a transitionary chancellor, maybe serving one term, then to be followed by someone else.
"Now she will leave as one of the two longest-serving chancellors in post-war history, and just a couple of months behind Helmut Kohl's term from 1982 to 1998. She also set a few important records, including being the first female chancellor and the first from East Germany. She is also one of the very few chancellors leaving office out of her own will, and not because she was forced out by her party or lost an election.
"Merkel managed very well to control her party, and her competition, and she provided what many Germans appreciate, namely stability. However, it must also be noted that she ended conscription and, maybe most memorably, accepted hundreds of thousands of Syrian refugees into the country when most other European countries, and many members of her own party as well as much as the German population, were strongly opposed to it.
"Merkel is often described as having a scientist's mind, as being rational, clearly weighing pros and cons, and not being rushed into quick decisions. This seemed to have been a successful mix and a key part of keeping her in office for four terms.
"Internationally, her pragmatic approach stands out. She knew that, in international politics, you don't necessarily have to like each other, but you still have to deal with one another."
Who's next
Bidding to replace Merkel are Armin Laschet, of the centre-right Union, comprising the Christian Social Union and Merkel's Christian Democratic Union parties, and the Social Democratic Party's Olaf Scholz, Vice-Chancellor since 2018. Also standing are Alice Weidel and Tino Chrupalla of the right-wing Alternative for Germany party, AfD, known for its anti-EU and anti-immigration stance.
At the last Federal Election in 2017, the Union won 246 seats, the SDP took 153 and AfD gained 94. There are a total of 709 seats at stake, with 300 required for a majority. The election takes place on September 26.
A left-leaning coalition is ­possible and, in a parallel with the Scottish political scene, the German Greens have co-leaders in Annalena Baerbock and Robert Habeck and, with 67 seats at present, could form a key part of a coalition government.
While her successor may ­ struggle to replicate Merkel's longevity, the change in leader could provide an opportunity for a more radical approach to issues facing Europe's biggest economy.
Blumenau said: "Merkel's ­pragmatism meant we could not expect visionary policies from her. There were no radical initiatives regarding climate change or European integration.
"Where Germany goes from here will depend largely on who will follow her. The biggest change will probably occur if the Green Party produces the next chancellor. It's not overly likely but may still happen, depending on what coalition transpires.
"The biggest change will be that we have to get used to a new person as chancellor. While policies might not differ that drastically, the style probably will differ, not least as any successor will try to set themselves apart from Merkel.
"The tone towards Moscow, for instance, might become a bit less calm. Germany might also be taking more pronounced sides internationally and there may be a greater push for new initiatives.
"This does not necessarily have to be a negative development. In light of the many crises the planet faces, a bit more activism on the part of Europe's biggest country and economy might not be such a bad thing."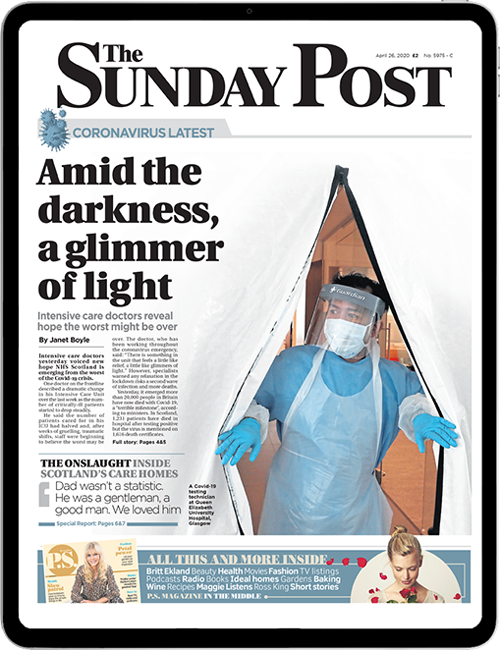 Enjoy the convenience of having The Sunday Post delivered as a digital ePaper straight to your smartphone, tablet or computer.
Subscribe for only £5.49 a month and enjoy all the benefits of the printed paper as a digital replica.
Subscribe