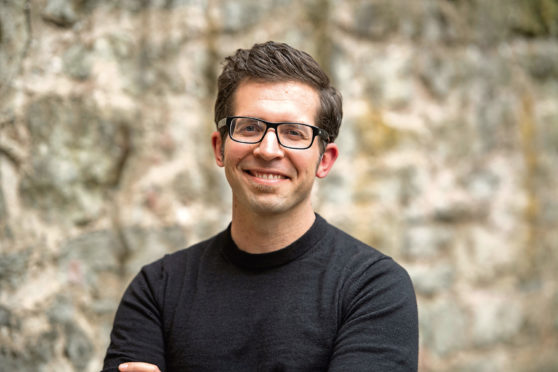 Raft Of Stars is one of the finest debut novels to emerge so far in 2021 but Andrew J Graff reveals the book was his second attempt at authorship after the first failed. Looking back, he is glad it did.
The university lecturer in English and Creative Writing based his initial literary effort on his experiences with the US Air Force in Afghanistan.
Graff, who grew up in the fields, forests and rivers of Wisconsin's Northwoods, enlisted straight from high school in the wake of 9/11.
He tells P.S: "I worked on the first book for about seven years and got an agent for it. When it was time to send it off to some editors I thought, 'here I come, world'. And it didn't happen.
"The editors said it lacked a plot and was a boring story. In hindsight, they were right. So when I began writing Raft Of Stars I thought, 'they're not going to call this one boring. I want a good, old-fashioned exciting incident and something big enough and loud enough that takes this cast of characters into the woods.'"
Graff has lived up to his promise. Five years in the making, Raft Of Stars gets right under the skin and rests there, long after the final page is turned.
It opens in the summer of 1994 in Claypot, Wisconsin with 10-year-old pals Fischer "Fish" Branson and Dale "Bread" Breadwin. Fish is grieving the military dad he lost to active service while Bread lives in fear of his violent father – until Fish shoots the abuser.
The boys flee to the forest where they find their way on to a makeshift raft unaware of the dangers that lie ahead.
In pursuit are the local sheriff, Fish's mother and grandfather, and a girl from the gas station. Like the river itself, the plot sweeps the characters and the reader along. At times terrifyingly turbulent and often profoundly pensive, it carries with it an undercurrent of hope. Graff explains: "What a lot of the characters are asking is, 'am I going to be OK, am I strong enough to make it, am I good?' And eventually the book answers and says, 'yes, you are going to be OK.'"
The river clearly runs in Graff's veins. A white water rafting instructor who, with his piano teacher wife Heidi has four children aged from one to eight, he reflects : "I felt I could write a simple book, one that was elemental. I love white-water rivers.
"For me they become a big metaphor for many different facets of life. And in this book in particular, the white water river exemplifies that risk or balance between personal agency and acquiescence. When do I fight and try to wrangle things back the way I want them and when do I have to submit to forces beyond my control and see where it goes?
"That is a definite balance that the book's characters have to navigate and it is critical in navigating white-water rivers. You cannot fight them, they have too much power, but you can co-labour with them."
Although written before the Covid-19 pandemic, he believes the book is timely: "What seems to resonate with a lot of people are the ideas are hope. Most of us have asked over the last 12 months, 'am I going to be OK?' It is a basic elemental question of the human condition.
"If people can close this book and feel they have been entertained but also feel a little more brave or hopeful in whatever wilderness they are facing, then that would make me very happy."
---
Andrew Graff, Raft of Stars, HQ, £14.99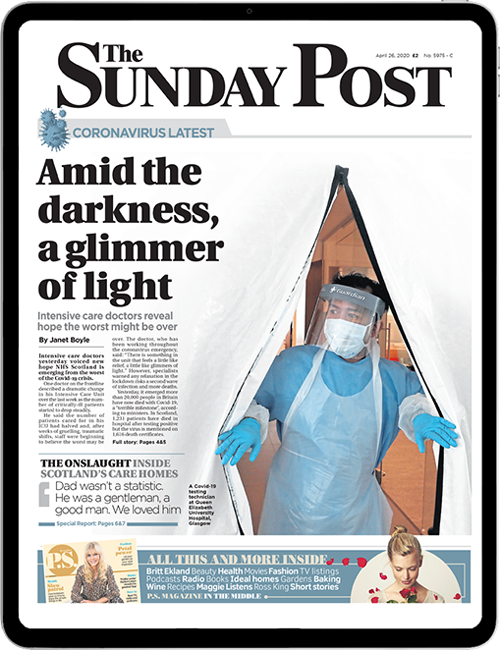 Enjoy the convenience of having The Sunday Post delivered as a digital ePaper straight to your smartphone, tablet or computer.
Subscribe for only £5.49 a month and enjoy all the benefits of the printed paper as a digital replica.
Subscribe