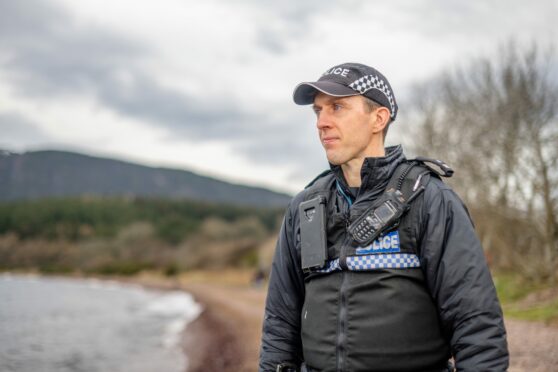 It's Monday morning and PC Dan Sutherland tells me he has just accepted delivery of a box of dead crows as he makes himself a cup of coffee. I'm already convinced his role in the force is an unusual one.
Sutherland is the wildlife crime liaison officer for the Highlands and Islands division of Police Scotland – the subject of a new BBC series Highland Cops.
The five-part documentary shadows police on the UK's biggest beat, covering 12,000 square miles of lochs, glens, islands and mountains, an area like no other in the country.
From the crofts on Hebridean Islands to the inner-city estates of Inverness or searching for missing people in the wilds, and providing policing for royals visiting the Isle of Skye to attending fatal road traffic accidents, these officers go to extremes.
They keep people safe in remote communities and Britain's most northerly city.
Sutherland heads up the department designed to keep wildlife and endangered species safe, from badgers and bats to deer and dolphins.
"It's the best job I the world," he said. "Not many people can say they love their job, but I really do. Sometimes I have to pinch myself to remember it's really what I do for a living!"
After 13 years in frontline policing, Sutherland switched into his current role – essentially a real-life Ace Ventura – protecting animals from harm at the hands of the public.
"I've always had an interest in wildlife," Sutherland said. "When I was younger, I'd seen a few cop shows and wildlife crime investigations and that just always stuck with me. I was always quite interested in that kind of policing."
After witnessing wildlife crime first-hand, the dad of two jumped at the chance to specialise in policing the animal kingdom.
"It's totally different from normal policing," he said. "It's quite a specialist role requiring a lot of specialist knowledge, legislation, and investigation. And there's a lot of involvement with external agencies and partners.
"It's fair to say it's not your run-of-the-mill police job. Well…it is and it isn't. When you come down to it, it's a crime like any other crime really, so we need to get a handle on the investigation. The legislation is quite complex but it has all the nuances of what's needed to be proved and shown in any crime report.
"However, the fact that animals are involved I guess makes it different from your vast majority of cases."
Working in the Highlands means the majority of Sutherland's work centres around deer and salmon poaching. In fact, in the first episode, we see him take a deer to the abattoir for a post-mortem to uncover the bullet that shot it, as he stacks up evidence for a prosecution.
But he deals with cases about plenty of other species too.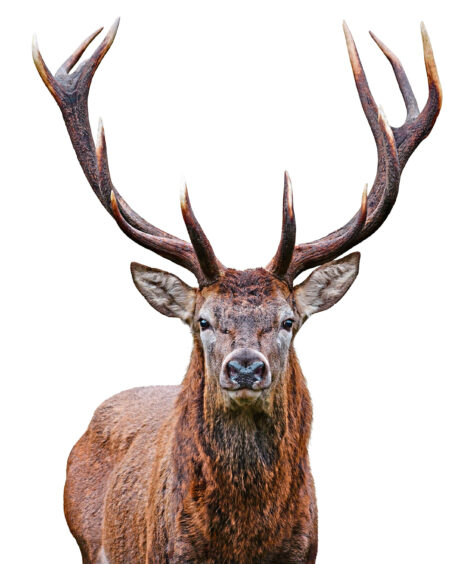 "Basically if you can think of an animal, it probably comes under my remit," he said. "So bats, otters, beavers – we don't have them in the Highlands other than escaped ones, but I know they're going to be reintroduced – wildcats…even freshwater pearl muscles. The crimes range from salmon poaching to destroying bat roosts, even picking a freshwater pearl muscle out of the river can land you in trouble.
"We have a lot of disturbance issues to birds and animals, and that can be a crime depending on the species. Disturbance to otters, pine martins, birds of prey or ground-nesting birds like capercaillie can be a criminal offence too.
"It's something there isn't a lot of awareness about and people might not intentionally mean to commit a crime, but the laws of protection around some animals means it can be a punishable offence."
It means trying to get a David Attenborough-style up-close snap for Instagram could land you in trouble.
"There's a lot of things that people might not necessarily realise is a crime, like chasing after a dolphin on your paddleboard or your jet ski to get a picture.
"I don't believe a lot of people would intentionally disturb an animal but it's probably down to a lack of understanding. We do get a wide range of crime related to birding…such as individuals within the birding community looking to get a photograph of a particular species.
"For example, we've had individuals at capercaillie nests early in the morning to photograph the breeding process which obviously has a really big potential to disturb and stop that process – and it's a criminal act."
The nature of the job has certainly led Sutherland down some strange lines of inquiry.
"It can take you down avenues of crime that are just a little bit odd and rare," he said. "I dealt with an otter that had been taxidermied and sold on eBay.
"Most people would think an otter that's been stuffed and put into a glass box and sold on eBay is fair game, but you actually need a licence because otters are European-protected species.
"That was an odd one, getting a warrant to go and search someone's house for an otter in a glass box that they were selling, but it's part of the job.
"It's fair to say no two days are the same!"
With penalties for wildlife crime now stretching to unlimited fines and up to five years in prison, a big part of Sutherland's work is promoting safe practices to save people from prosecution.
Recently he's been working closely with the Whale and Dolphin Conservation Society to promote safe practice for watching dolphins.
Really his job can take him over land or water – but in a part of the country with such stunning scenery, that's all part of the appeal.
"I've been over to the islands for jobs. And on the road it's three hours to the most southerly part of the division, and two and a half hours to the north.
"It's a huge area to cover, massive. People say it's the size of Belgium.
"The geography can make it difficult to travel over because its so mountainous.
"But it's fascinating. You have to pinch yourself sometimes when you're driving around and realise just how beautiful it is and how lucky you are to have it as an 'office'."
Sutherland hopes opening up about his role on Highland Cops, beside the Highlands and Islands dog handlers, community wardens and frontline police officers tackling everything from drugs raids to drink drivers, can raise some awareness – and make people think twice about wildlife offences.
As for the box of crows? Thankfully they're just props for a training session on traps, snares and poisons.
But, I guess, it's all part and parcel of life on the 'wild' side of policing!
---
Highland Cops is on BBC Scotland and BBC iPlayer from today at 9pm and BBC Two, Tuesday April 4 at 9pm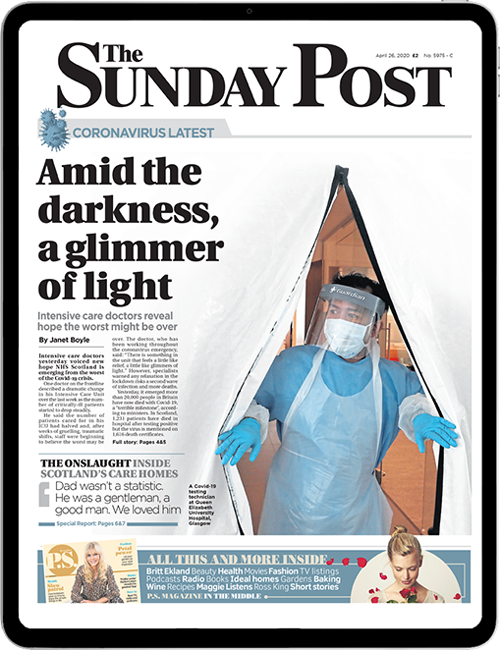 Enjoy the convenience of having The Sunday Post delivered as a digital ePaper straight to your smartphone, tablet or computer.
Subscribe for only £5.49 a month and enjoy all the benefits of the printed paper as a digital replica.
Subscribe