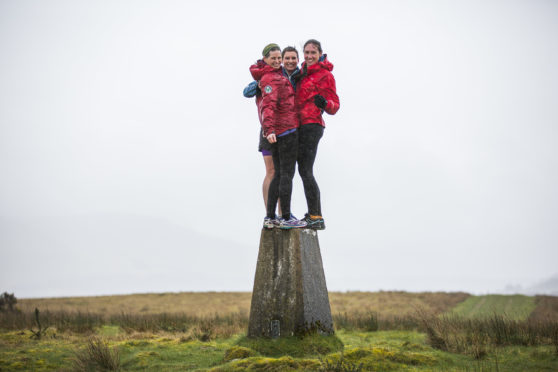 Three women are taking on an extraordinary challenge to raise vital funds for mountain search and rescue services.
Jenny Allen, Jamie Aarons and Alex Berry plan to run to all 19 "trig" points in the 1,000-squaremile area covered by Lomond Mountain Rescue Team (MRT).
They will need to cover 60 miles over boggy terrain, as well as a total ascent of 16,404ft.
The trio hope to finish their Trig Point Challenge in 24 hours, with money raised through sponsorship going to Lomond MRT, one of the busiest rescue teams in Scotland.
It was Jenny, a long-standing volunteer member of Lomond MRT, who came up with the idea.
She said: "I was trying to think of creative ways to raise awareness of the work of mountain rescue teams and all the volunteers.
"I started looking at the map of the MRT boundary and I saw there were trig points spread across the area.
"Trig points are amazing things, in the way that they formed the basis of our modern maps, and I started to look at how many trigs I had visited.
"The idea came to me then, to try to visit all 19 of the trigs in one outing."
Jenny mentioned her idea to friends Jamie and Alex and together they conceived the Trig Point Challenge, which they will attempt next weekend.
The trig points – or triangulation stations – were part of a huge mapping project undertaken by Ordnance Survey in the early 20th century.
More than 6,500 concrete pillars – each 4ft tall – were installed across the countryside from 1936 onwards, allowing surveyors to chart the land.
While modern technology such as GPS mean trig pillars are now barely necessary, many thousands remain dotted across the countryside. Jenny, 39, of Aberfoyle, said: "Maps and grid references are integral to what we do as walkers and runners, as well as when working as part of a mountain rescue team.
"It seemed like a great idea to run to a set of trig points as an awareness campaign."
The trio's first trig point will be on the 2,244ft summit of Maol Mor in the Trossachs, above Loch Katrine.
They will finish the challenge at the trig on the top of Ben Lomond at 3,193ft, close to Loch Lomond.
They will be supported along the way by friends, family and fellow team members who will be drivers, feeders, navigators, and cheerleaders. Jamie, 39, whose partner Andy Taylor is a Lomond MRT member, said: "If all goes well, we may sneak in a finish under 24 hours.
"The 60 miles is a very long way to go on foot over rough countryside in one outing."
The women, who are all keen runners, have been training hard and making trips to recce the trigs.
Alex, 34, of Glasgow, is also a member of Lomond MRT as well as Westerlands Hill Running Club.
The training, she said, has been "a great way to gain valuable local knowledge that might come in useful in a future rescue".
Jamie, from Carbeth in Stirlingshire, said: "It's going to be tough but more than worth it if we can raise some funds to support the exceptional work done by mountain rescue teams. And I've no doubt we'll have a little fun along the way."
justgiving.com/fundraising/lomondtrigpoints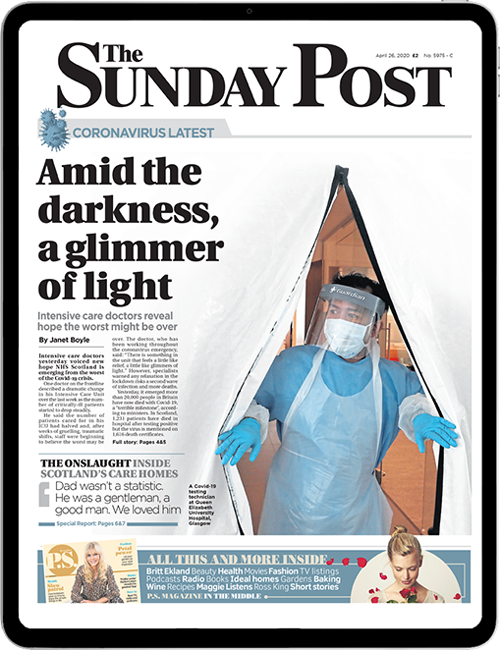 Enjoy the convenience of having The Sunday Post delivered as a digital ePaper straight to your smartphone, tablet or computer.
Subscribe for only £5.49 a month and enjoy all the benefits of the printed paper as a digital replica.
Subscribe