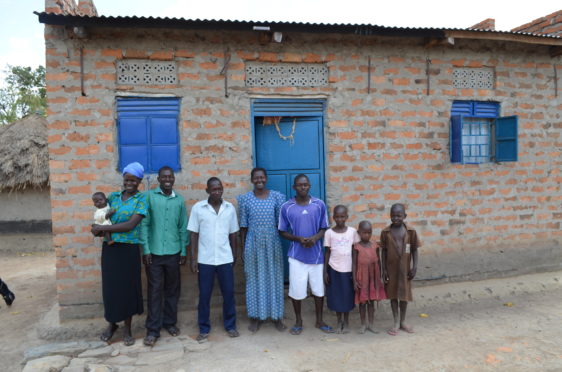 Scots academics are thinking global but working local as they join a new drive to improve lives in Africa.
A team from the University of Glasgow insists that we can no longer ignore the effects of poverty – even when it is happening on the other side of the world.
"We are all connected, whether we live in Uddingston or Uganda, Nairn or Nairobi, Glasgow or Gaborone," says Dr Mia Perry, the founder of Sustainable Futures in Africa (SFA), a network of academics, activists and educators operating in Uganda, Malawi, Botswana, Nigeria and Scotland, funded by the UK Government's Global Challenges Research Fund.
Maggie Ritchie travelled with the SFA to Uganda – one of the poorest countries in the world – to see two very different projects they are supporting.
---
---
Widow Acio Sidonia is rightly proud of the new home where she is now bringing up her seven children.
It is unimaginably different from the displaced persons camp she and thousands of others endured until just a couple of years ago.
"Life was very difficult but it is much better now. I have hope for the future, for me and for my children," says Acio, 47, as she welcomes us into the new brick house that has replaced her tumbledown mud hut.
With the help of the Apala Widows and Orphanage Centre (AWOC), she has rebuilt her life and returned to the village she was forced to leave 20 years ago.
The villagers from Alebtong district in Northern Uganda had to live in camps to escape the rebel soldiers of the Lord's Resistance Army, who took over the region for two decades and terrorised the local population, murdering anyone they came across and stealing women and children.
Since the rebels fled over the border, the people of Alebtong have been slowly recovering from the trauma they suffered with the help of AWOC, a non-governmental, not-for-profit organisation that helps local people pull themselves out of poverty.
Widows who scrape a living from subsistence farming like Acio are given an ox plough to help them farm more efficiently.
"The plough means I don't have to hoe the ground by hand and I have enough crops to sell," says Acio, who can now afford to send her children to school.Norman Ogwal Bilal, the AWOC administrator, says: "During the insurgency, people here were victims of violence, rape, murder, sexual slavery, and the kidnapping of children who were forced to fight for the rebels. Now there are many families headed up by children as young as seven."
AWOC gives 70 orphans study scholarships, runs community education programmes and training in agricultural techniques, as well as providing ox ploughs, sanitation and safe water.
Dr Mia Perry, of University of Glasgow, says: "The choice of Alebtong district was guided by the fact that they are 'healing communities' recovering from a 20-year-old insurgency that claimed many lives and left most families broken and in distress."
The return of so many people at once from the camps put enormous pressure on the land.
Politician Felix Odongo says: "What we most need is safe water, so our children won't get sick. We need boreholes and solar pumps."
Norman takes me to a spring to show us what people are being forced to drink – a muddy, stagnant pool filled with frogs, insects and deadly parasites. Only a few yards upstream, cattle are standing in the water and drinking. People tell me they walk two or three hours a day to fetch drinking water.
To show us what can be done, Norman takes me to a well-maintained water source. AWOC has repaired a borehole that had fallen into disrepair and a local person is in charge of making sure it is kept clean and in good repair.
Adong Saida, 30, who is collecting water with her two-year-old son, Stewart says: "Before we were always getting sick with malaria and bilharzia and common sickness. Now we have clean water and our children are healthy. We are very happy."
More than 400 people depend on this well, but it is all too rare a sight in rural Uganda, where eight million people have no access to safe water.
"We are doing what we can but progress is too slow," says Felix Odongo "Our people are still getting sick and our children are still dying."
---
Plastic's fantastic for artist Reagan
Abandoned by his parents at the age of two, Reagan Kandole knows exactly what it's like to grow up poor and unwanted.
Art was his ticket out of desperate poverty – and now he wants to help children who barely scrape a living as plastic collectors.
The artist has used trash to transform the lives of people living in the Banda slum on the outskirts of Kampala, the capital of Uganda.
The shantytown's muddy streets are filled with colourful sculptures and murals made from plastic waste.
"Plastic is a huge problem in our country. Rather than sending it to landfill, we want people to look at garbage as a source of life and to add value to it by turning it into art and practical ways to improve living conditions," says Reagan.
Nine years ago, he visited a community garbage site in Banda when he came up with the idea of using plastics on a large scale for his work.
He went on to establish ECOaction, a non-governmental and not-for-profit organisation, to help the people of Banda out of poverty and to find a greener way to re-use the trash that is such a blight on the slum.
He takes me around the chicken coop, which started off with 50 chickens and now has 430, all producing eggs to feed the garbage collectors and their children.
The chicken manure is sold as fertiliser and used as compost for the urban gardens, where vegetables are being planted.
ECOaction now has a membership of 106 disadvantaged people who
make a living by collecting and sorting plastic and scrap metal to sell to recycling plants – all for less than a dollar a day.
Reagan has ambitious plans for the Banda garbage collectors: he hopes to raise money to buy a permanent piece of land where the trash collectors can build an eco-friendly village with houses, a health centre, a school, and their own recycling plant.
---
Find out more at akabbo.ug and sustainablefuturesinafrica.com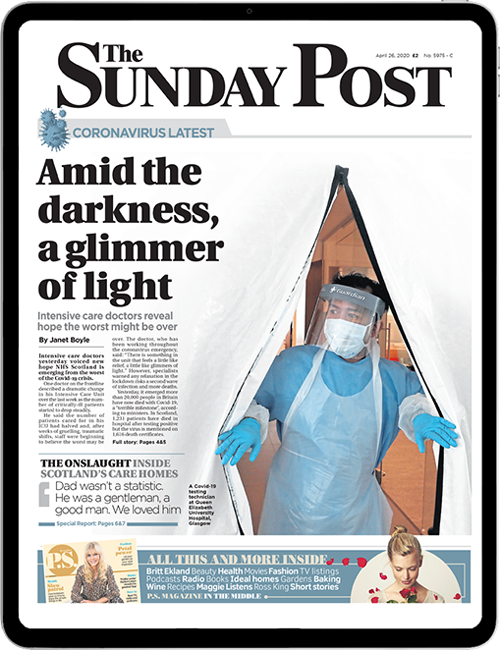 Enjoy the convenience of having The Sunday Post delivered as a digital ePaper straight to your smartphone, tablet or computer.
Subscribe for only £5.49 a month and enjoy all the benefits of the printed paper as a digital replica.
Subscribe