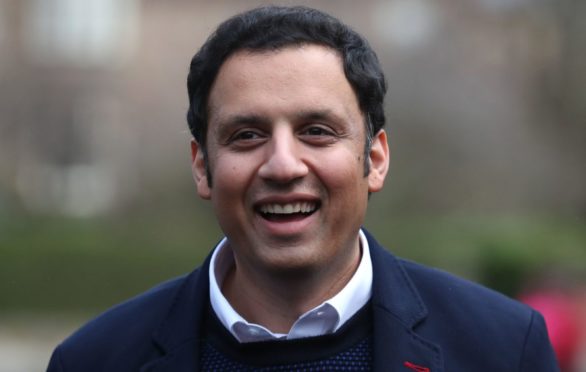 Scotland's political ­parties have vowed to help the elderly overcome loneliness and isolation after a year of lockdown and separation.
The Scottish Lib Dems have pledged to give relatives of care home residents "essential ­caregiver" status in future public health emergencies.
It would mean the elderly would not be cut off from loved ones during another pandemic.
The Scottish Government faced criticism from families for not doing enough to enable care home visits during the Covid-19 pandemic. Scottish Lib Dem leader Willie Rennie said: "Time spent with loved ones is precious. Even just sitting alongside someone or having a brief blether lets them know that they are loved and that they are valued.
"From the disastrous decision to move patients into care homes even after they had tested positive, to impossibly slow and strict visiting conditions, older people and their families have not been treated well during the pandemic.
"This new right will ensure families can't be separated in this way again."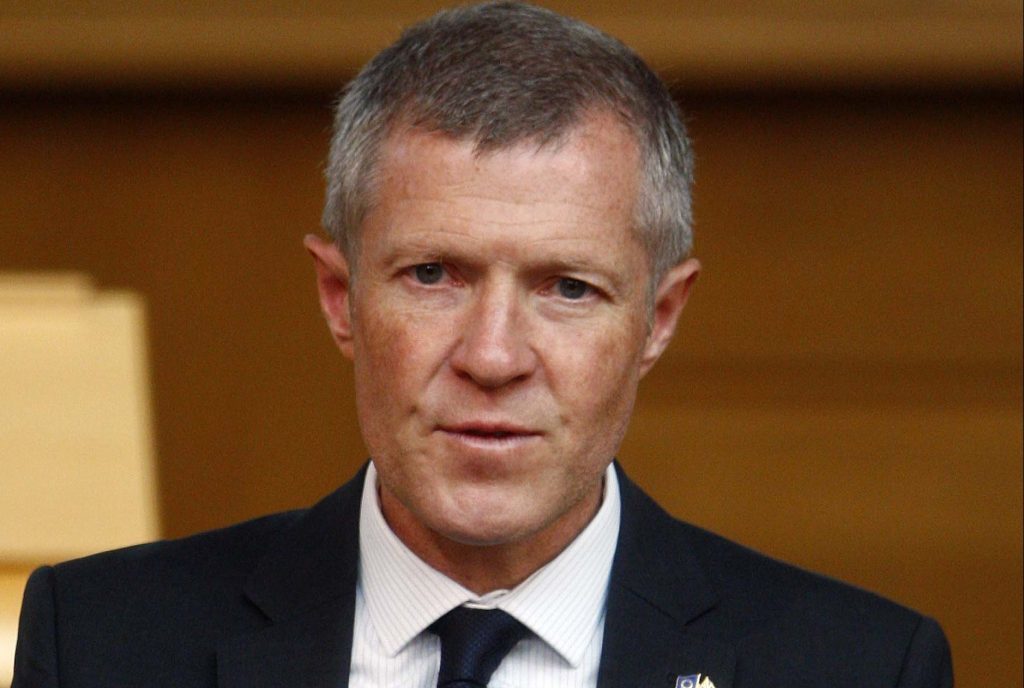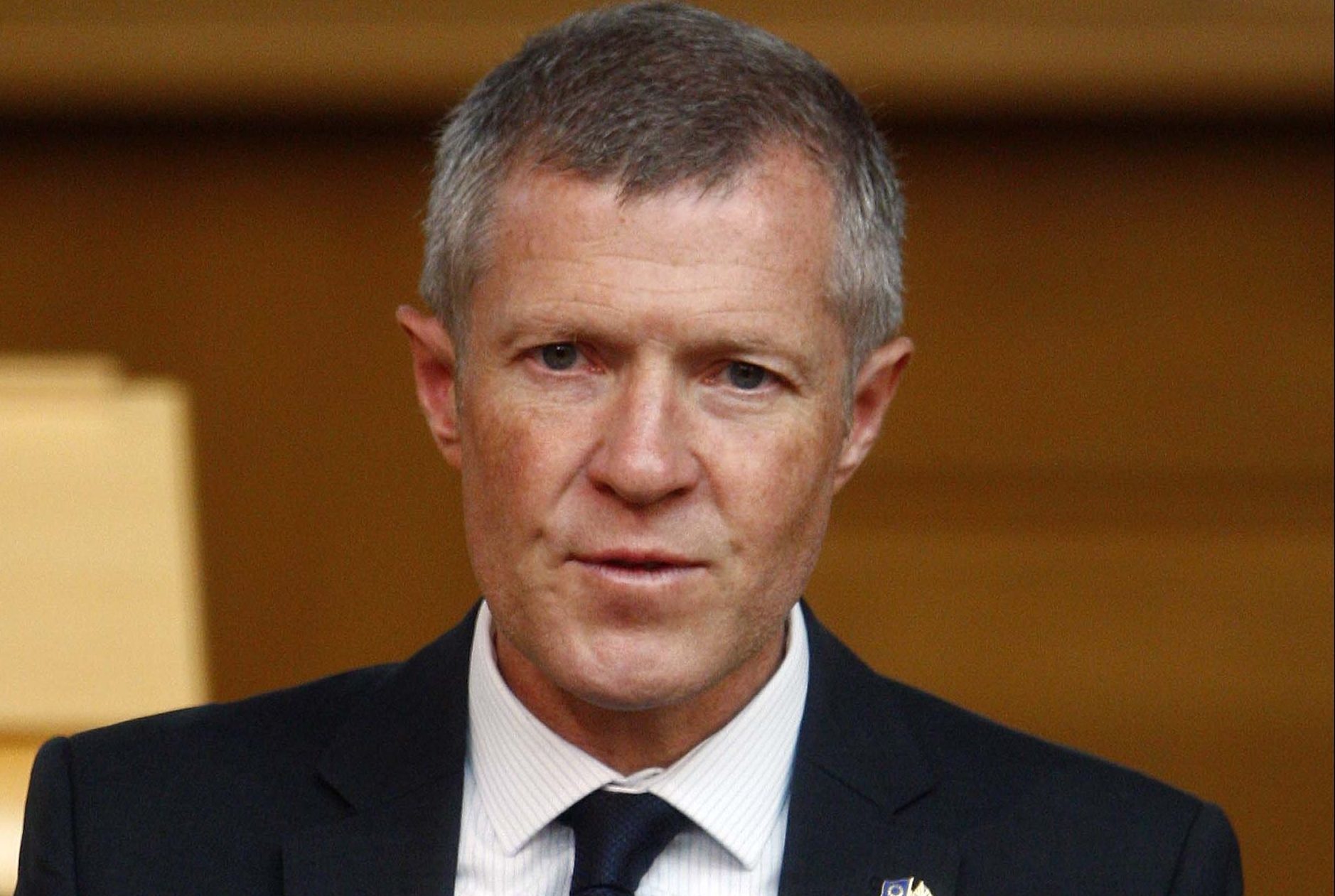 Scottish Labour will pledge a commissioner to look after older people in a manifesto to be unveiled on Thursday.
Other parts of the UK have a dedicated commissioner for the elderly but there is no post in Scotland. Scottish Labour's manifesto will say: "Older people make a massive contribution to our communities, and we will establish a Commissioner for Older People to reflect their needs in policy and help combat ageism."
Labour leader Keir Starmer said: "I know how hard this pandemic has been for families across the country. It has been especially difficult for older ­people, who have been separated from loved ones, asked to remain in isolation and among the most vulnerable to the virus.
"As we come out of this terrible year, we must remember the sacrifices people have made, learn lessons of what has gone wrong and vow to build a brighter future for our country. That must mean building a brighter future for our older generation and address the injustices ignored for too long."
The Scottish Conservatives will call for tougher sentences for criminals who target vulnerable people like the elderly in their manifesto published tomorrow.
They want age to be added to other statutory aggravations. Scottish Conservative justice spokesman Liam Kerr: "During the pandemic, we have seen criminals specifically targeting older people, with cases of fraud skyrocketing. It is a deliberate manipulation of the health emergency and must be punished severely. The SNP has had numerous opportunities to introduce a statutory aggravator but have failed to do so."
The SNP has promised £10 million over five years to reconnect people and reduce loneliness. Christina McKelvie, SNP candidate for Hamilton, Larkhall and Stonehouse, said: "So many of us have had to embrace technology – family Zoom quizzes and FaceTime get-togethers with friends – to keep in touch so we know first-hand that digital solutions have the power to make a substantial difference.
"That means outreach programmes to educate our older generations so they have the skills and understanding of how digital technology can provide an open window into a wider world of companionship."
The SNP has also promised to take forward plans for "20-minute neighbourhoods", where people can meet their daily needs within a 20-minute walk.
The Scottish Greens have pledged social housing for older people "embedded in local communities, with an emphasis on co-housing and multigenerational developments". They would also develop a national strategy to support older people to participate in sport.
---
We need to be best place in the world to get old

– Brian Sloan, chief executive of Age Scotland

Older people have been profoundly impacted by the pandemic.
A range of issues, from the high death rates and care home residents going without visits, to the removal of social care packages and inappropriate use of Do Not Attempt Resuscitation notes have all raised concerns along with access to treatment, ageism, loneliness and isolation.
The treatment of older people during the pandemic has, more than ever, demonstrated the need for politicians to speak up for older people and to establish an independent commissioner who will work to protect and promote their human rights.
We are asking the next Scottish Government to establish an Older People's Commissioner to help protect and promote their rights. Over the last year we have seen just how important this role has been in Wales and Northern Ireland.
In Scotland, along with a cabinet secretary and minister responsible for older people, this new commissioner would be incredibly valuable. A key theme of their work would be to advance and safeguard the rights of people living with dementia and help tackle age discrimination and ageism across Scottish society.
We also need action on tackling loneliness and social isolation, rebuilding the public services and the voluntary organisations that have been greatly impacted during the pandemic, reforming social care and boosting health services; ending pensioner poverty and health inequalities, and building more good-quality, accessible, affordable and energy efficient homes. There must be better support for older workers, creating age-inclusive workplaces; and a national effort to tackle ageism head on.
Older people are an incredibly valuable asset to the country but too often under-appreciated. We want to see every party promote their ideas to help our older population, those in the greatest need above all, and for Scotland to be the best place in the world to grow older.
Read Age Scotland's Action For Older People and back the campaign for an Older People's Commissioner at age.scot/SP21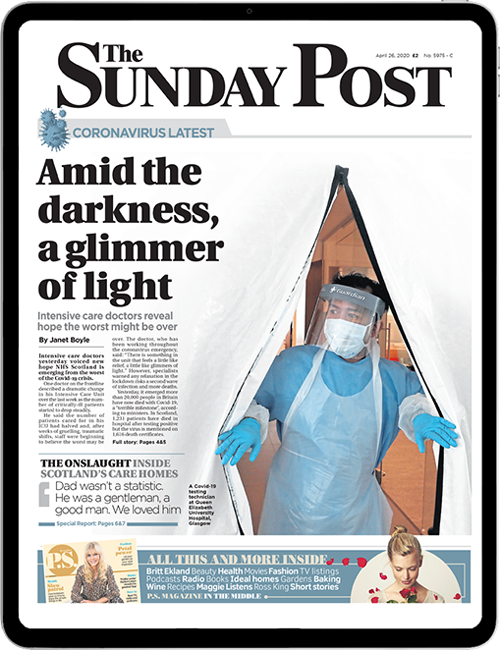 Enjoy the convenience of having The Sunday Post delivered as a digital ePaper straight to your smartphone, tablet or computer.
Subscribe for only £5.49 a month and enjoy all the benefits of the printed paper as a digital replica.
Subscribe