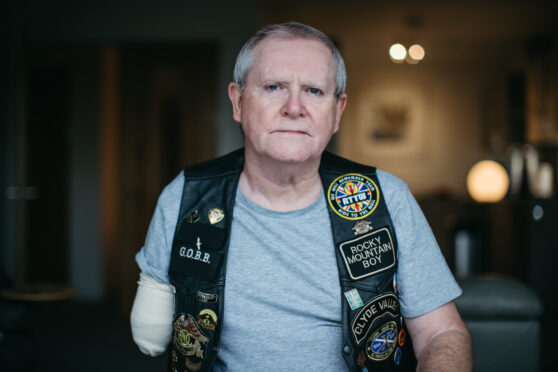 It has been eight years since the crash, almost a decade since the horror, the life-changing injuries, the hospitals and surgeries, the court case, and the verdict.
The reverberations from the shattering impact on the A9 in August 2013 continue, however, as one victim, Malcolm Traquair reveals the recent amputation of his right arm.
Traquair, now 68, was riding north to biker rally Thunder in the Glens in Aviemore with his then partner when a Ford Fiesta veered across the road near Kingussie and hit them head on. Today, he spoke of the ongoing consequences of those seconds.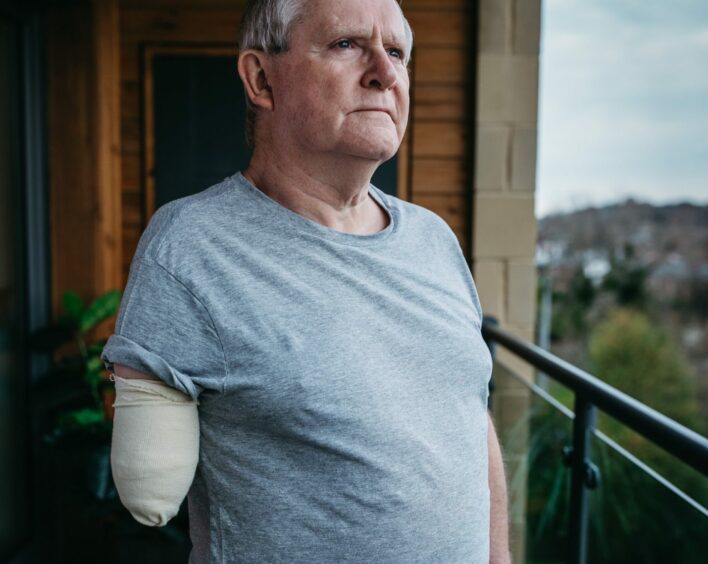 He said: "When I was in the fire brigade I went to umpteen serious accidents. I've seen people badly injured. I naively thought that they went to the hospital and were put back together again and that was the end of it. I didn't realise the consequences can be lifelong.
"Every day I would wake up with pain in my arm. I still can't walk very well. My relationship broke up. The consequences go on and on and on. It's life changing.
"It's something you don't realise until you've been there – that this is going to be the way it is every day of my life. It sounds like a bleak picture but you've just got to get on with things."
After the accident Traquair had nerves transferred to his shoulder from his leg and chest in an attempt to repair the damage.
He had regular physiotherapy for six months however he never regained the use of the damaged arm but still suffered constant pain. Traquair's doctors amputated the limb last week in the hope that he would get some relief from the pain.
He said: "The arm was just a painful nuisance. Getting rid of it will hopefully make it easier for me. The pain has lessened but I still feel as if the arm is there – and there is a constant ache – but it's a more consistent pain.
"It's a background sensation, like wearing a very tight glove. In my head I can actually clench my fist.
"I was carrying 10 pounds of useless flesh around with me. It's the weight of four and half bags of sugar hanging off your shoulder all the time.
"When I went into hospital for the procedure I weighed 89.3kg and when I came back out I was 85.7kg so I am going to apply for slimmer of the year award."
Health: Quadruple amputee – I went from chest infection to being deathly ill but I lived. I'm lucky
Traquair was knocked off his motorbike by a car driven by a businessman who fell asleep at the wheel.
Company director Christopher Thornton had earlier sent a picture of four cans of Starbucks doubleshot espresso premium coffee drink and joked with a friend by text that he was hopeful of staying awake.
He was sentenced to 300 hours of community service and banned for three years after admitting driving dangerously.
Traquair's then partner, Ruth Keighley, a former nurse, suffered brain damage and was in hospital for more than a year while Traquair had broken bones in his legs, his pelvis and the nerves in one of his arms were torn from his shoulder.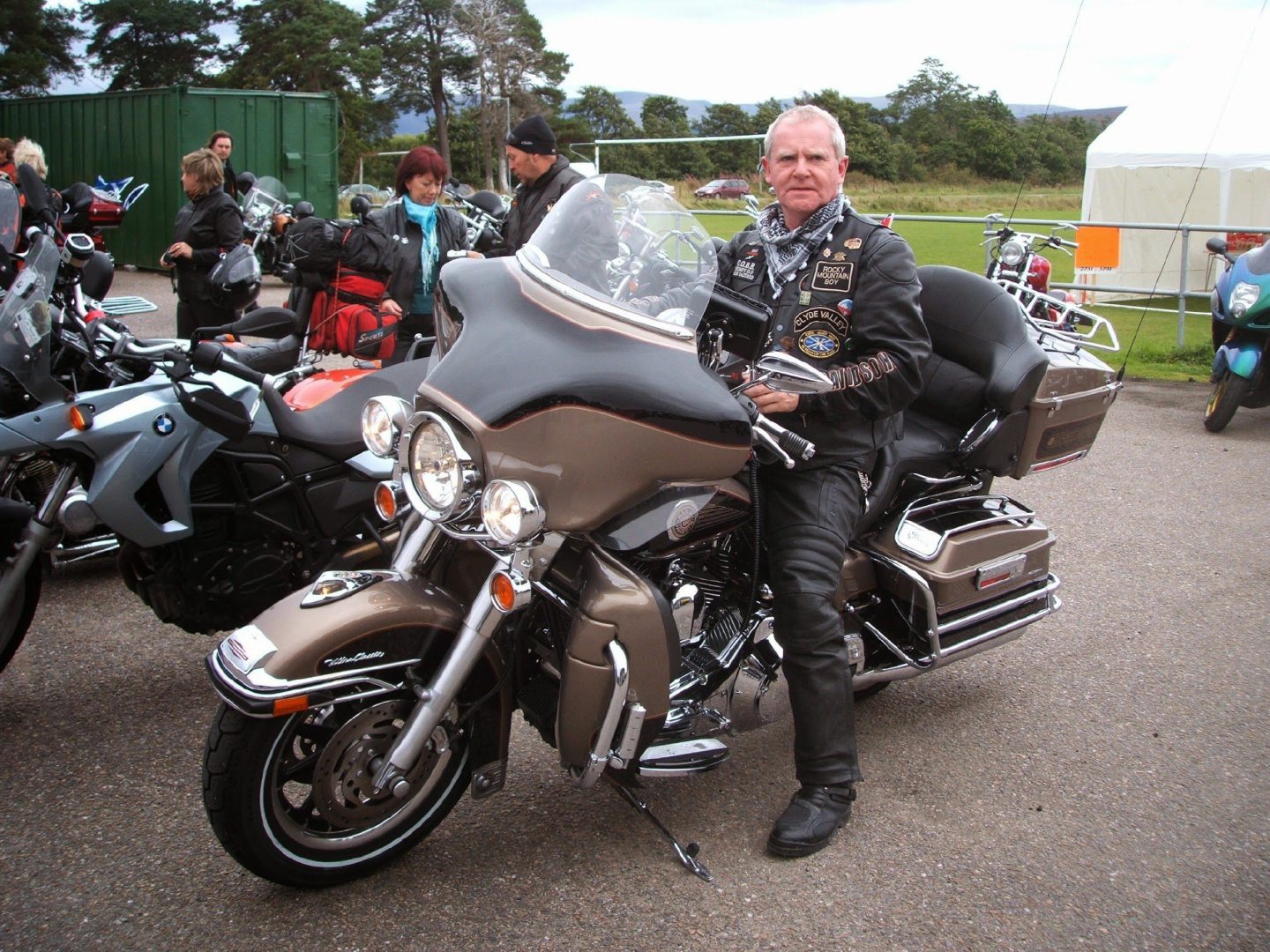 The arduous recovery process took its toll on the couple and they split, although they remain friends.
Traquair, who had a 30-year career in the fire service, said motorists who get behind the wheel when overtired should be treated the same way as drunk drivers.
He said: "I try not to get bitter and twisted about it – and I'm not – but occasionally it comes into my head that his life just carried on. He had a minor inconvenience.
"The fact he knew he was tired and he got in the car, even though he had plenty of opportunities to stop and rest, but just decided not to, it's galling.
"He has totally changed my life by, I don't know, arrogance. As far as I'm concerned he was the equivalent to a drunk driver. He knew he wasn't safe to drive." Divorcee Traquair, who has a 32-year-old daughter, has sought solace in the wilderness of Argyll since the accident.
He said: "I bought a lodge on the banks of a loch so I spend a lot of time there. I used to do quite a lot of fly-fishing and I have finally found a rig I can use one-handed so I want to try that.
"One of the problems I had after the accident was trying to keep fit and now that I don't have to carry the arm around I'm hoping I can get back to walking and get fit again.
"But I don't do biking anymore."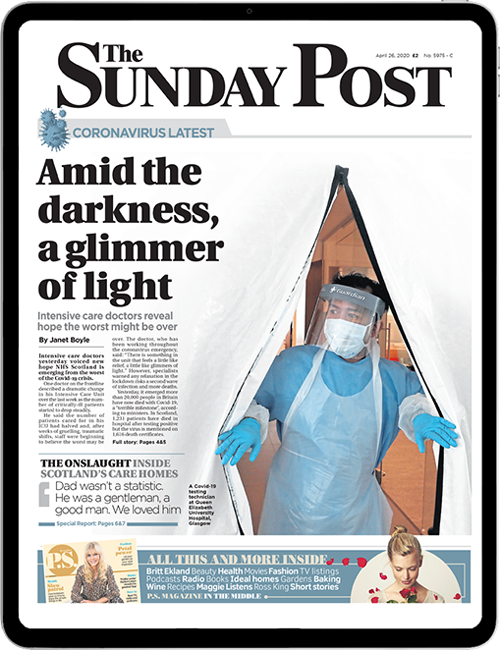 Enjoy the convenience of having The Sunday Post delivered as a digital ePaper straight to your smartphone, tablet or computer.
Subscribe for only £5.49 a month and enjoy all the benefits of the printed paper as a digital replica.
Subscribe