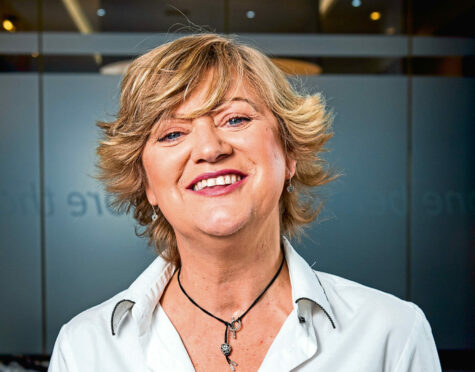 I was one of the lucky ones. More than 50,000 people die from sepsis every year in the UK and I got terrifyingly close, in fact I couldn't have got any closer.
Sepsis hides and springs its shock reaction following often very manageable, everyday infections. It's not an illness in itself – it's the reaction of the body to an infection and the blood starts poisoning the organs and tissue.
This means that it can react to all manner of infections all over the body. In fact, it can stem from so many things that raising awareness of the symptoms has been a personal crusade of mine for the last eight years.
My bad cough had lasted two weeks when I consulted my GP who thoroughly checked me and gave me the expected antibiotics.
The next morning I was feverish, shivery and breathless, as you might expect from the diagnosed chest infection.
Under family duress, I spoke to NHS24 for a quick follow-up check-up and very soon was unconscious in A&E.
A fantastic team of medics immediately fought desperately to save my life, as sepsis revealed itself and started shutting down my organs one by one.
My family travelled and gathered to say goodbye and make plans for my son as they were told I wouldn't survive the night.
They went as far as advising the hospital of my wishes to donate any organs I could. I'm told that at the time, staff were tearful and distraught.
How can we ever appreciate the job that they do and the commitment they show to help complete strangers? The answer to this is something I work on every day.
We still don't know and will never know why I was one of those lucky enough to survive but those NHS angels worked miracles on me.
I fought through that night and every other night for the next six weeks.
Almost certainly, the clever ECMO life support machine I was flown down to Leicester for gets the credit for doing the work of my heart and lungs to give them the rest they needed.
Thereafter it was simply luck that I survived when most don't, maybe aided by me being reasonably fit and healthy before – and very determined and stubborn to boot!
Maybe, too, we find the strength in our motivations, mine being my four year-old-son who would be missing and needing his mum.
Certainly over the months that followed, he was the driving force in my recovery.
My luck was debatable then when attention moved to the lasting effects of sepsis. Survivors rarely get off without some damage being done during the trauma of the fight.
Battle scars. For many, it's memory problems, immune system weakness and mental health hurdles. For me, the obvious focus on vital organs was necessary but resulted in my extremities being starved of oxygen.
My hands and feet had gone through a range of colours from dark pink to purple to blue into black, and they were clearly dying all through the life-saving treatment.
We fought hard to find a way to save them but ultimately the decision had to be made to lose my legs and my hands. That was the hefty price I paid for my survival.
Now I lead a very active, positive life with prosthetic legs and wonderful transplanted hands from a very kind donor who had less luck than me.
I'm grateful on so many levels to her and her family, and they've become a driving force in my decision making.
I have found new meaning in life by setting up my Finding Your Feet amputee charity with a great team who support others who have survived through a manner of illnesses and accidents resulting in limb loss and strive to lead a normal life.
What frightens me most is the speed that sepsis reacts and gives you no time to plan treatments and cures.
So, if I can remind you of the symptoms and have to sepsis at the forefront of your mind, maybe we can save more lives – and more limbs.
I'm still here – proud of my scars, thankful to the NHS and grateful for my family's support. Yes, I certainly am one of the lucky ones.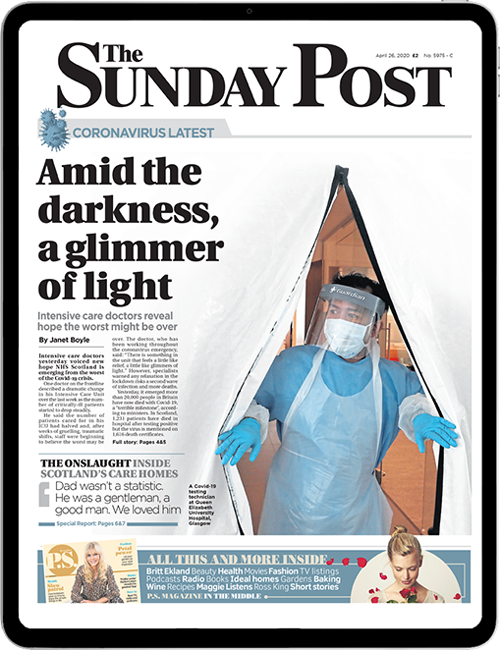 Enjoy the convenience of having The Sunday Post delivered as a digital ePaper straight to your smartphone, tablet or computer.
Subscribe for only £5.49 a month and enjoy all the benefits of the printed paper as a digital replica.
Subscribe