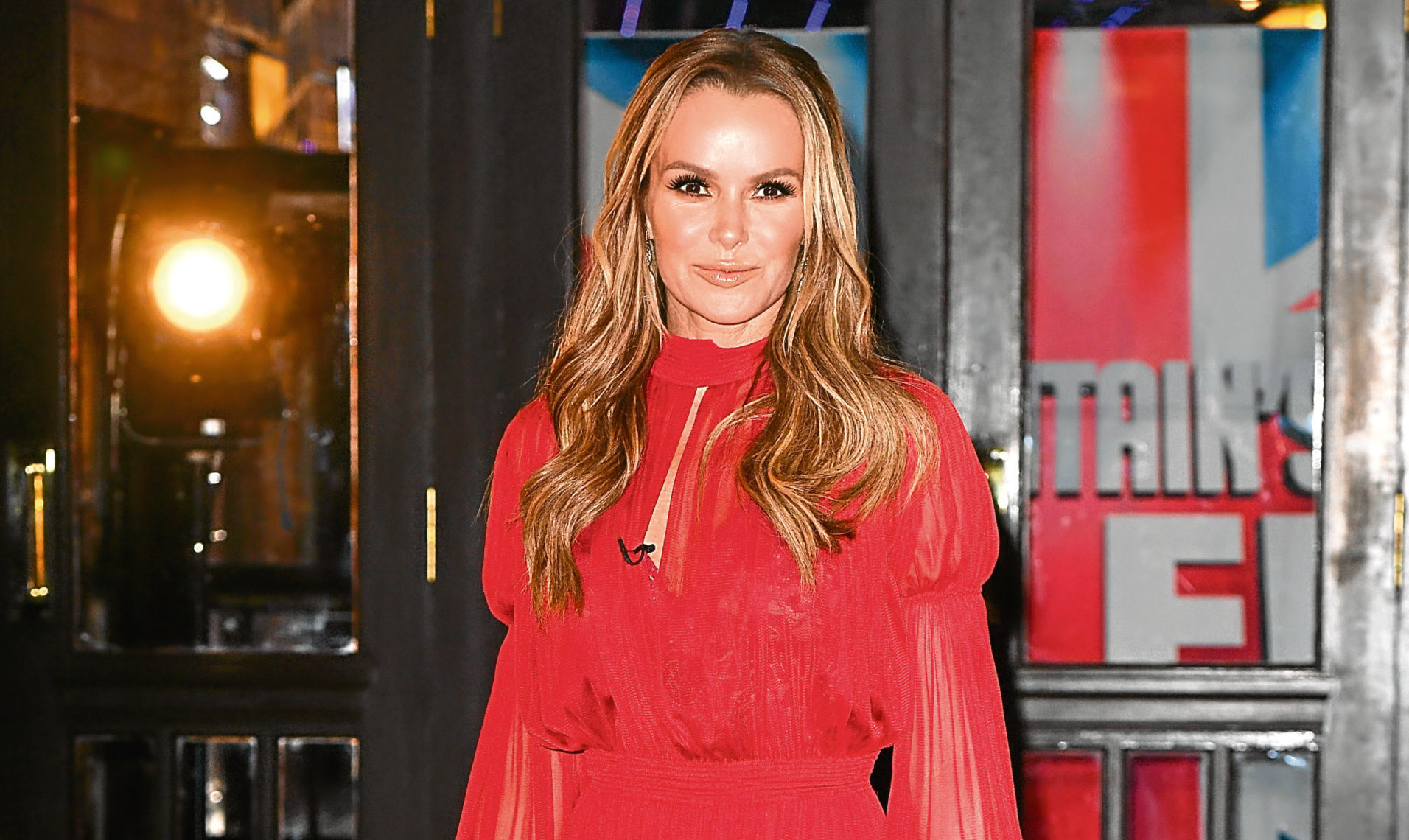 SOME people are born to entertain and follow their star until they become one themselves. That may sound corny, but it is true in the case of Amanda Holden.
Nobody would have guessed that Amanda was heading for stardom when she was born in 1971.
There was no real family connection with show business.
"I loved growing up in Hampshire," she said.
"My childhood memories are mostly happy ones and at least in part that is because I was totally at home in my surroundings and whenever I go back now, I still feel the same.
"It's always lovely to see the same places and people."
Amanda was born in Portsmouth although she grew up in Bishop's Waltham, where her talent was spotted at quite an early age.
She was always a bundle of energy from the moment she first learned to walk, and was a natural entertainer, often driving her mother, Judith, to distraction with her early dance routines.
"I've always wanted to entertain for as long as I can remember and I used to make up routines just for fun," said Amanda.
"I'm the same now really. I love what I do and I am no different in my private life to what people see on stage or on television."
When she went to school, her teachers soon realised Amanda was indeed born to entertain.
They encouraged her to join a local theatre group as well as take part in school productions.
"I'll never forget joining Bishop's Waltham Little Theatre company for drama classes and getting my first role as a fairy," she recalled.
"Angie Blackford was the director and I was really excited to be taking part.
"I had to sing and, I must admit, I was bothered about that until the night and then, when the applause came at the end, I was partly relieved and partly thrilled.
"It made me realise it wasn't so bad, and helped my confidence."
Amanda went to Swanmore College after leaving junior school, and her talents developed even further in school productions.
Sammy Cross, who was a teacher at Swanmore revealed: "I said at the time that she would be a star and appear on the West End stage and I'm glad to say I was right.
"She just had a natural talent and never really needed telling what to do."
As a young teenager, Amanda got a part-time job in a local bookshop, and when her own autobiography was published in 2013, she went back to that same bookshop for a book launch.
"I loved my time at the shop and it was so lovely to go back there," she said.
"It was like turning the clock back, it still had that lovely bookshop smell and I met so many people I had known before.
"I couldn't help bursting into tears when I saw a girl who used to live at the top of my road.
"I met people who'd been my friends, my teachers, neighbours and shopkeepers. It was so lovely to go back and see everyone and the places where I grew up."
When she was 16, Amanda moved to Bournemouth and then enrolled at the Mountview Academy of Theatre Arts — which has produced so many famous actors and entertainers — in London.
"I left there in 1992 and have been working ever since," said Amanda.
"I think going there gave me something extra. All these growing up experiences are invaluable if you want to be a capable entertainer."
Amanda's first TV appearance was on Cilla Black's Blind Date in 1991, but since then, she has hardly been off our screens or off stage.
Her credits just go on and on and are very varied — proof indeed that she's a great all-round entertainer with a huge public following and the love and respect of her fellow performers.
It is exhausting just to read her CV, which includes everything from appearing in EastEnders to playing Fairy Godmother at the London Palladium and being nominated for a Laurence Olivier award for her role in Thoroughly Modern Millie on the London stage.
She even played Princess Fiona in the stage version of Shrek, a tribute to her ability to tackle just about anything in front of an audience or camera.
"I like to do different things," she said. "I love being on stage, whether it is a musical, a pantomime or a drama, I love the interaction with a live audience.
"I think that is why Britain's Got Talent has been so enjoyable — you have the magic of TV as well as audience reaction.
"Presenting things like This Morning are also great fun. You meet interesting people from all walks of life talking about many different subjects and issues.
"Also, working alongside Phillip Schofield is always a delight, so I have always been thrilled to be taking part."
Amanda also uses her fame to help others, and supports many different charities.
"I think it is important to give something back and I do my best to help whether it's a commmunity project, an animal charity or whatever," she said.
"I don't like to just lend my name, but to get involved. I ran the London Marathon to help raise cash for an animal charity.
"If you are in a position to help others, you shouldn't hold back.
"It is the same when you are asked for an autograph. It is not always convenient, but it doesn't take long to sign your name.
"It is nice to meet people and have them happy to see you."
Amanda has been married to Chris Hughes since 2008, and they have two daughters together.
"My family mean more than anything," she said. "I've enjoyed the school run though I always like picking them up more than taking them. We have fun together."
Amanda admits to a weakness for latte and cake, but her high-energy life more than allows for the occasional treat. So what is the secret of her success?
"I work hard, I get up early to keep my fitness regime going and to look after my family and I tap dance, which is great for keeping fit," she said.
"I like to laugh and to be busy and I have learned that you only get out what you put in.
"Acting is still my first love although I enjoy everything I do.
"Being a judge on Britain's Got Talent has been brilliant, but I wouldn't want it to be forgotten that first and foremost, I am an actress. As I get older, I hope that I shall get more mature parts."
Amanda has had many challenges throughout her life and risen to each and every one of them. She enjoys BGT, she enjoys presenting shows and she enjoys being on stage.
This is a lady with many strings to her bow.