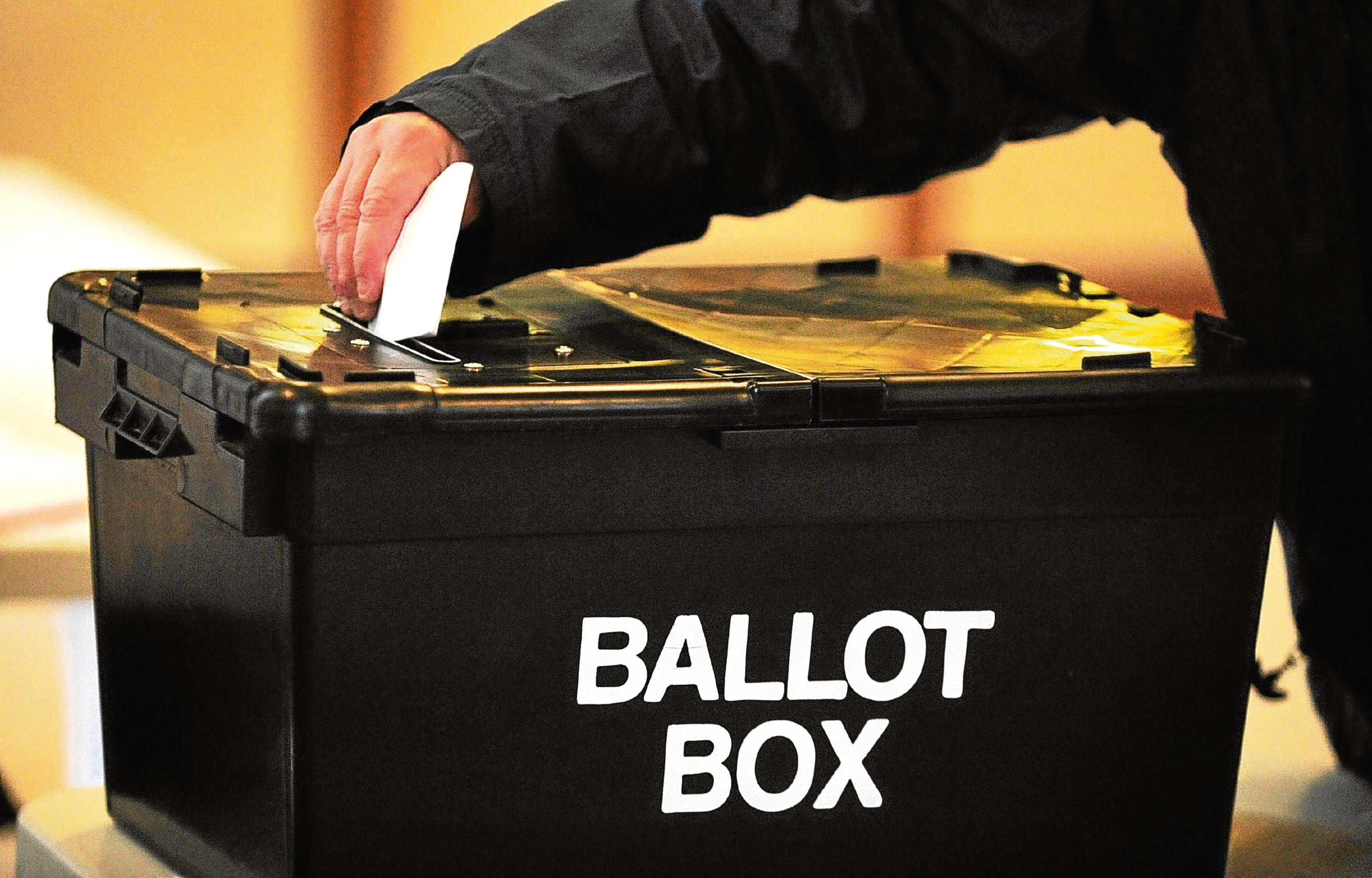 "Write an A-Z about the election," said the Editor. "It'll be fun."
Well, that's all very well unless every mention of it makes you want to scream into the void…
But then I thought, what if instead of P is for polling booths and proxy votes, it's for the pole in Jennifer Arcuri's Shoreditch flat where the PM went for "technology lessons"?
And S could stand for the stridency in Jo Swinson's tone which at least partly explains why, the more she appears on TV, the less people like her.
So here goes.
---
A is for Andrew (Prince), to whom the politicians of all parties were eternally grateful for replacing them as the least convincing and shiftiest thing on TV – for a couple of days.
B is for… No, can't think of anything… Oh, hang on a minute. Brexit. Please, no, I'm losing the will to live…
C is for the cafetiere Boris Johnson claims to have stood on at a barbecue, necessitating his most recent use of the NHS he claims to love so much.
Naga Munchetty's incredulous look as he seized upon the first thing that entered his mind to concoct the tale was priceless. "A cafetiere, at a barbecue… Riiiiight…"
D is for DUP. The Northern Irish party – quite understandably – took the Tories for all they could get when agreeing to prop them up after the last election, only to say: "Thanks for the £4 billion, we're offski," ahead of this one.
And by the way, when the Tories say they won't do a deal, remind them of this absolute pearler.
E is for Editor (Political). I've always been the BBC's biggest fan but their pol-ed Laura Kuenssberg might have fatally undermined my and others' belief in their neutrality. Slavishly trotting out the Tory party line, attacking her pal Boris Johnson's opponents and basically acting as a mouthpiece for the PM's chief adviser Dominic Cummings, her "unnamed source at No 10"… When we most needed unbiased news, the Big British Castle failed us.
F is for Farage. A case in point. Nigel failed to become an MP seven times, didn't run this time and his party wasn't contesting a majority of seats and yet he was never off the telly. Shameful.
G is for Gove. To whom I bear no resemblance whatsoever despite what several people have said. Honestly, I think I'd rather resemble Harold Steptoe.
H is for honesty, which has been in remarkably short supply in British politics in recent months. Sorry, some things are impossible to make a gag about.
I is for the IT lessons the PM enjoyed at Jennifer Arcuri's flat while Mayor of London. You'd think the land's biggest council would have its own tech department.
Anyway, I think we'll hear more from Ms Arcuri – hell hath no fury and all that – and maybe the police who are looking into their relationship.
J is for Jo Swinson, my MP. Election literature calling the Lib Dem leader "Britain's next PM" was ill-judged, as was her claim that she was fit for the highest office in the land because, unlike ol' Jezza, she'd happily nuke the planet to a radioactive cinder.
K is for Katherine, my mother Lady Shaw, who'll vote for any party that will send a certain member of the royal family, into exile.
L is for leave, "to go away from", according to the dictionary. Except in the UK, where it might not mean that.
M is for mop, which was clearly an alien device to Boris Johnson judging by the footage of him ineffectually waving one at flooding in the north of England.
Some may say this could be a metaphor for his "leadership" – trying to help a situation, only to make things worse. But that would be beneath me.
N is for neutral stance, which Jeremy "Jezza" Corbyn says he's adopted on Brexit. Really? The biggest political question in decades and the Leader of the Opposition's staying out of it?
He could maybe take a leaf out of that other "N" – Nicola Sturgeon's – book.
You might not agree with her but you know exactly where Scotland's First Minister stands on every issue, something that has seen many call her the most impressive party leader in this whole sorry situation. That's the very definition of damning with faint praise, mind.
I suppose "N" could also be for the NHS, which the Conservatives insist is simply not up for sale. Which makes you wonder why they've had secret meetings with American firms discussing exactly that.
O is for "oven-ready", which the PM insists is the perfect description for his Brexit deal. And he's right, cos it's an absolute turkey.
P is for the massive party European Council leader Donald Tusk must be planning when he finally doesn't have to deal with all of this malarkey any longer.
Honestly, the poor old Pole must have been looking forward to a nice, quiet job in his early 60s, until Britain decided to wee into his swimming pool from a great height.
Q is for quite funny, which is how I describe all those party candidates having to campaign in the bitter cold and wet. Serves. Them. Right.
R is for Russia. To whom Cummings and the PM have no links whatsoever. Honest. There's nothing to see here, guv. That's why we suppressed the report until after the polls…
S is for sleeve, which Theresa May is surely laughing up, looking upon the chaos her successor in No 10 has wrought and is attempting to deal with.
T is for total numpty. You could pick any number of candidates here but my vote goes to Jacob Rees-Mogg, who reckoned questioning the intelligence of the Grenfell victims was a smart move.
Interesting how quickly he disappeared from the forefront of the Conservative campaign…
U is for unexplained, which Brexit remains despite those who froth: "Brexit means Brexit". What is it? We've had three years to work that out and still no one knows.
V is for vengeance. Don't think Her Majesty, after being misled and messed around by her government, doesn't have an elaborate revenge planned.
Probably involving the Household Cavalry, the Duke of Edinburgh's (alleged) connections with the Sicilian Mafia and a solitary confinement cell in Britain's most remote Antarctic research station.
W is for Watson, Tom, and sundry other seasoned politicos who said enough was enough and won't seek re-election.
Why is it that most of the people stepping down, from all parties, are the ones I'd rather see stay to try to sort out this mess, while the ones standing again are the swivel-eyed loons you'd pay to bury next to Sellafield's nuclear waste?
X is for X-rated, which I'm sure was the type of language used by Andrew Marr when he was forced to apologise for accusing Home Secretary Priti Patel of smirking during an interview.
And you can understand his ire as this might have been the ONE SINGLE TIME she wasn't actually looking like someone far too pleased with themselves.
Y is for Yanks, you know, the mob across the Pond whom we pitied for having an oddly-coiffed, blustering buffoon in charge. Until we got our own.
Z is for zero – precisely the amount of expectation I have that all of this chaos will be sorted whatever the result on December 12.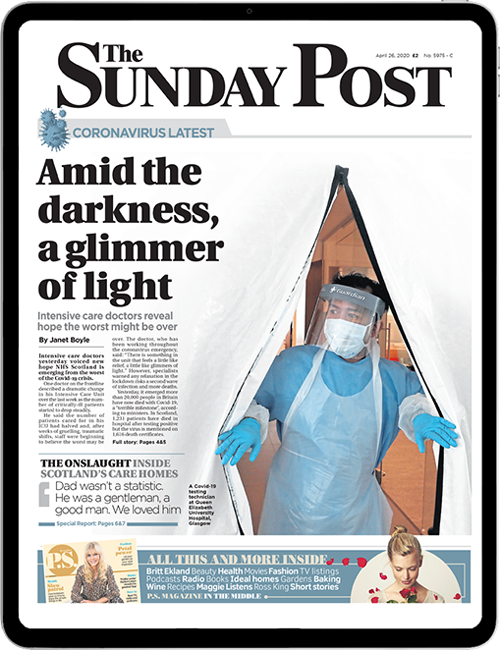 Enjoy the convenience of having The Sunday Post delivered as a digital ePaper straight to your smartphone, tablet or computer.
Subscribe for only £5.49 a month and enjoy all the benefits of the printed paper as a digital replica.
Subscribe