The decorative strawberry Pink Panda is an effective ground-cover plant, spreading rapidly through runners. It's bright pink flowers, which are a magnet for bees, are produced in flushes throughout summer and into autumn.
Nothing quite beats the flavour of carrots pulled fresh from the ground. Whether you grow short-rooted varieties, baby carrots or chunky, maincrop roots, then most will be ready for harvesting now.
But what happens if you dig them up and discover that they've forked? It's a common problem, but one that can be solved by good ground preparation. Carrots will fork if the soil is too heavy, if they hit a stone or there's too much manure in the ground, so removing stones, mulching regularly to break up clay and not sowing into ground that has been recently manured should reduce the chance of it happening.
Carrots definitely taste sweeter after they've been touched by frost, but they should only be left in the ground if your garden's in a mild location and on free-draining soil. Otherwise, the best way to store them is by twisting off the top foliage and then packing them into wooden boxes between layers of sand, where they should remain in good condition for several months.
It's too late to sow carrots this year, but you can plan for the next year's harvest by allowing some of the top growth to run to seed and harvesting these. Store the seeds in an air-tight container, and keep somewhere cool and dry until the spring.
Or why not add interest to mealtimes by growing some of the many coloured carrots that are available? As well as orange, carrots come in white, red and purple and they are all worth space on the veg patch.
Where space is short you can grow carrots in pots and if you can raise these to a height of at least 60cm then you won't be troubled by carrot fly.
Closer to the ground you'll have to keep the crop covered by fleece at all times to prevent the maggots of this pest from damaging the roots.
If you do use fleece then keep it pegged down, or weight it with stones around the edges to prevent the flies from finding a way through your defences. Alternatively, try growing carrots among leeks. Some gardeners swear by this, saying the smell of the leeks confuses the flies.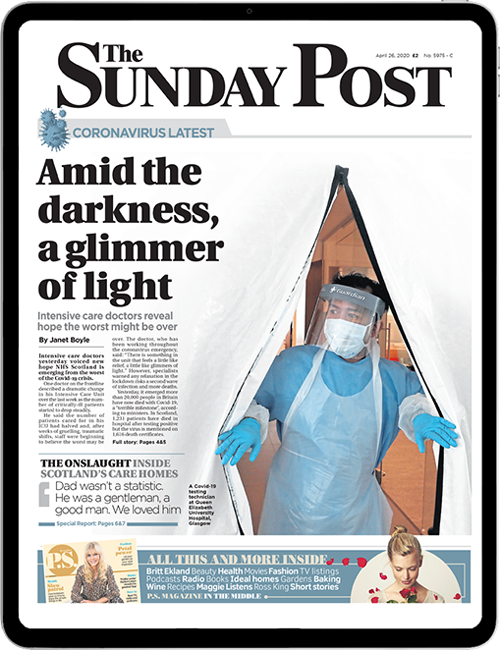 Enjoy the convenience of having The Sunday Post delivered as a digital ePaper straight to your smartphone, tablet or computer.
Subscribe for only £5.49 a month and enjoy all the benefits of the printed paper as a digital replica.
Subscribe